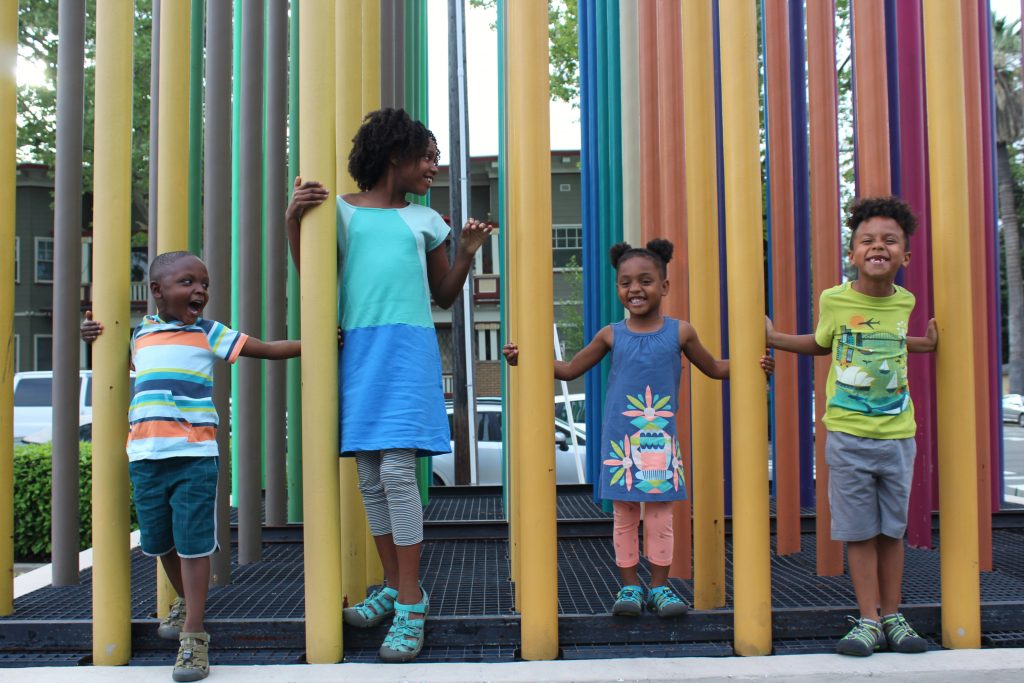 We love seeing how our customers wear Tea. Real kids, doing real kid things like running through the yard, playing in dirt or having quiet moments at home. From your Instagram photo to the ones you upload through our Kids Love Tea gallery, it makes our day to see your little citizens, laugh, play and explore in Tea. In celebration of the weather warming up and being able to wear the newest spring styles (outside!), we partnered with Tea customers to see how they could wear our newest styles in their everyday life. 
These Quiz sisters love their pink, and we love them in Tea! They're wearing our Mermaid Graphic Tees , our Wooloomooloo Capri Leggings in sherbert and Igor Maui Monocolor Sandal. (@karlaquiz)
Emily's sons took their Tea to Sullivan's Island in South Carolina for a weekend getaway! They paired their Boardies Surf Shorts with our Ripper and Shima rashguards for easy beach to play wear. (@noteworthy_mag and photographer @annerhettphotography)
We love how these girl's personalities shine through in these photos (and the beautiful addition of the flowers in their hair!). They are wearing our Lorikeet Skirted Dress with our Striped Capri Leggings in Coal, our Opera House Skirted Dress with Capri Leggings in Bubblegum and our Opera House Trapeze Dress with our Striped Capri Leggings in Coal.  (@littlehiccups)
Stephanie's crew loves bright colors! We love these shots they took against the fun mural and hanging out in the park. The kids are wearing our Sydney Harbor Graphic Tee, our Namadgi Happy Hoodie, with our Bungaree Station Piped Shorts and the girls are wearing our Airlie Beach Colorblock Dress in Glaze Blue and our Lapointe Graphic Dress in Copen Blue with our Wooloomooloo Capri Leggings in sherbert. (@stef_in_sac)
How do your little citizens wear their Tea styles? Share your photos with us on Instagram using #teacollection or upload them to our Kids Love Tea gallery. We can't wait to see!