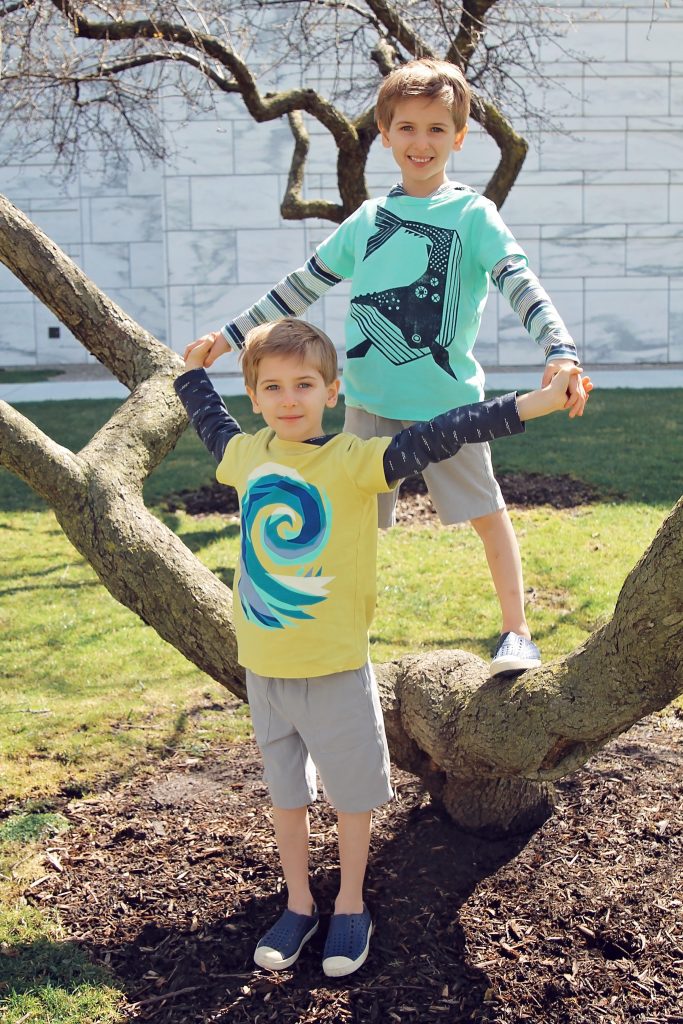 Here at Tea, we strive to inspire curiosity in all little citizens around the world. We want to help kids be open-minded, adventurous and kind. That's why, we're always connecting with people we meet, in person and online. This spring, we had a chance to connect with the Paddock family. Here, Elizabeth Paddock answers some of our questions on her family's adventures in unschooling.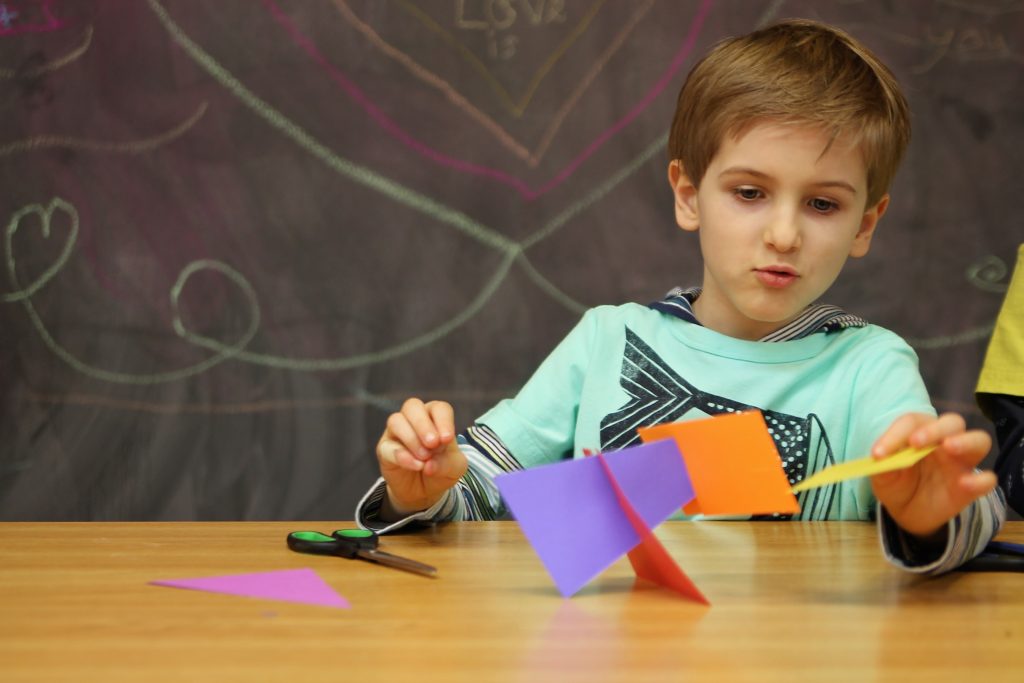 Tell us about yourself and your family…
Hello!  I'm Elizabeth and I'm so excited for this opportunity to introduce my family to the Tea Community!  My husband Jon and I live in Michigan and we have two Little Citizens.  Our identical twins are seven and a half years old.  They are wildly creative little boys who are passionate learners, though they've never been to school!
How does travel play a part in your life?
Travel plays a huge role in our boys' education.  When our boys are interested in something, we try to bring that interest to life for them which means going where the action is as often as we can!  Living on one salary means we've had to be creative in order to afford to travel.  My husband will teach summer school in a different city so we can spend time living somewhere else, I've won photography and essay contests that have awarded us with some amazing trips, and once we did a house exchange to save on hotel costs- what a great experience!  
Our boys are actors, so that allows for a lot of travel as well.  We lived in New York City for 6 weeks while they filmed there and we've spent the better part of three summers living in Los Angeles.  It's amazing to stay in a new city for an extended period of time because we can move past the touristy things and really get to know the local things that make each place so unique. 
What is your family's favorite thing to do together?
Our family's very favorite thing to do together is make maple syrup.  It's a unique hobby, especially considering that we live in the suburbs!  We're just a small operation, but everyone takes part and it's a great way to spend quality time together as a family.  We tap anywhere from 40-60 trees each sugaring season and boil between 300 and 500 gallons of maple sap. The boys help with everything, from tapping trees to collecting sap to chopping fire wood and filtering syrup.  It's been fun to see them able to do more and more each year.  Nights in the sugar shack are filled with family, friends, love and laughter- and the boys often get to stay up way past their bedtime to enjoy it all!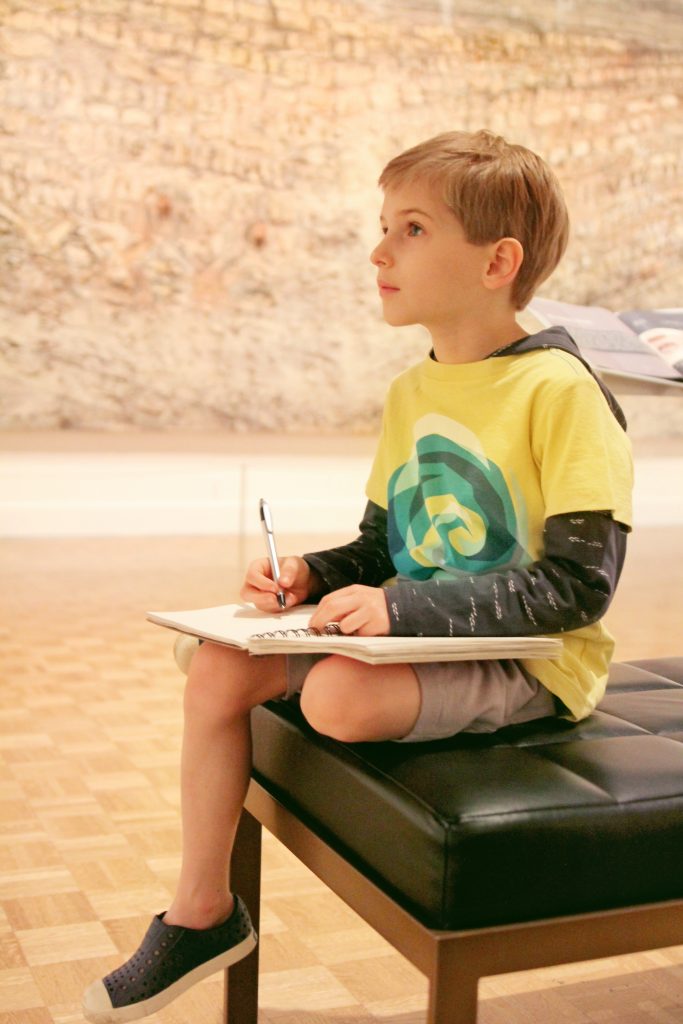 What is unschooling? How did you learn about it?
To understand unschooling it helps to first look at the difference between "education" and "schooling".  Education is the process of learning or acquiring knowledge whereas "schooling" is the formal structure in which instruction occurs.  Our society has come to think that education only takes place in school.  But unschooling separates education from school.  It's learning without school, without the structure.  Unschooling means children are free to learn from anything and everything.   Life is their teacher.  The world is their classroom.  They are allowed to follow their own curiosities and interests.  Unschooling allows kids to learn through exploration, discovery, and experience.  As the adults, it is our job to expose our Little Citizens to as many interesting topics and unique experiences as humanly possible.  Then when they really take to one, we help them delve into it by finding resources and tutors, assisting with research, and allowing them the freedom to make their own discoveries.
To be honest, we had no idea what unschooling was and we certainly had no intentions of setting off down this path!  When our sons were young, they were curious beyond belief so we just helped them explore their world in every way possible.  They spent every moment of every day exploring, discovering, creating, and learning- it's what young children are born to do!  When it came time to start them in kindergarten, we realized that taking that away from them and instead making them sit at a desk for seven hours a day simply wasn't going to work.  We really began to question why school is the way it is.  Why are infants and toddlers allowed to learn from experience and self-discovery but when they turn five, we take that away from them and make them learn in a way that is very unnatural to a young child?  We couldn't find a single legitimate reason that five year olds needed to sit down all day and learn from a book or prove their knowledge on a test.  In fact, the research shows quite the opposite.  This is how we discovered the world of unschooling.  For us, it meant that our boys could continue learning the way they had been learning for the first five years of their lives- the way children are meant to learn!
In your opinion, what are the benefits to unschooling?
Wow!  I don't even know where to begin!  First, there are the physical benefits.  Our boys are allowed to get as much sleep as they need and that is huge.  There are no restrictions on their physical activity- they can run and jump and climb and play like kids are supposed to.  And there is just less stress in their lives.  All of those things mean their minds and bodies are in a healthy place and they are ready to learn!  Academically, the biggest benefit is that they aren't just learning from one teacher or one book.  They can learn anything, from any one, and any time, in any place.  Knowledge isn't limited inside the four walls of a school buildings.  Our communities and our world are full of amazing teachers and our boys have access to all of that, every day.  Socially, they benefit from spending all day, every day in the real world.  They don't just interact with 30 kids their age in a classroom, they interact with all sorts of people- and that's what life really is!  Then there is the benefit of learning things that aren't taught in schools these days.  Our boys are creative and innovative.  They are risk-takers because they aren't afraid of failure or getting a bad grade.  They're learning grit and stick-to-it-ness and to us, those are equally as important, if not more important, than any academic subject.  Lastly, there are huge benefits to our family as well.  Unschooling means we can live life at our own pace.  This is especially important for our family as I have a rare, debilitating chronic illness and "running the rat race" so to speak simply isn't an option for us.  Unschooling allows us to go fast when we can and slow down when we need to. It means we have so much more time with our children.  It means we can sit down and have dinner together as a family every single night.  It means we get to be truly present in our sons' lives.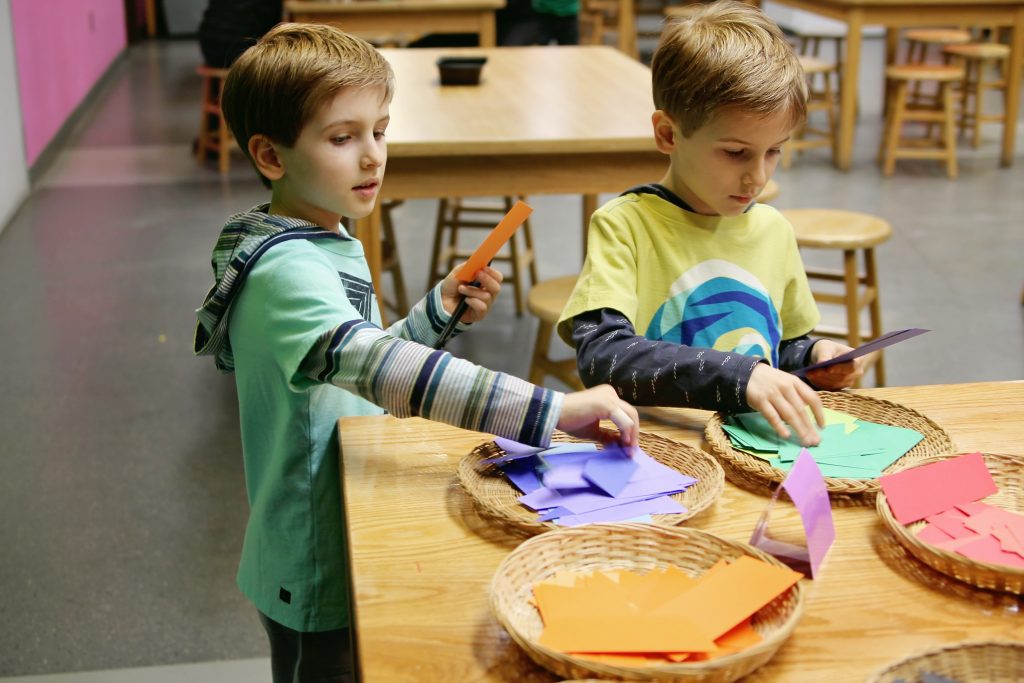 Tell us about a typical weekday in your house. Do you follow similar school hours or does learning happen organically throughout the week and weekend?
When we are at home, our weekdays have developed their own natural structure.  The boys wake up and spend some time playing with their Legos.  We start out every day with Legos!  After a fresh breakfast, we do a little bit of semi-structured work.  We do math, spelling, and writing together- but we are able to tailor those things to the boys' interests.  After that, our days are wide open!  There are times when the boys are obsessed with a topic so we spend all day diving into that topic.  We'll read books together, watch documentaries, research, plan trips, build and create and reenact things, etc.  Right now they are really into ancient Japanese history and Samurai warriors, so we're spending a lot of time on that.  Other days, they play all afternoon.  They play Legos, they'll spend hours drawing, they love to play dress-up, or they'll build elaborate scenes with every movable object in the house.  We also play outside nearly every single day- rain, snow or shine.  And in their play, we'll see them work with concepts they've learned, manipulating them with Legos or acting things out.  Watching them play is how we really know they're understanding what they're learning and applying it to new situations.  Play is the work of childhood and it's amazing to see how much "work" takes places when kids are allowed to play freely!
My husband plays a huge role in the boys' learning in the evenings and on the weekends, especially when my health is unstable.  Evenings and weekends are full of science and bike rides and building things- oh the things they build!  They also cook and bake a lot with their dad.  Almost every evening we watch Jeopardy together as a family and then every day ends with reading time. We read to the boys for a half an hour and then they have a half an hour of silent reading time.
But the wonderful thing about unschooling is that nothing is written in stone and we can change things up whenever we want to!  When there's a place we want to go, we can just up and go.  When my health crashes, their dad and grandparents can take over for a while.  And when we travel, we don't bring our morning work at all.  Long division can wait!  Instead, we live in the moment and learn from where ever we are!
Do you have a community in your town of people who also participate in unschooling? How do you stay connected and get advice?
Yes, we have a small but wonderful network of local homeschoolers and unschoolers.  It's nice for our boys to have friends who learn like they do.  They know they "do school" differently than most kids so it's great to have some friends who learn in similar ways.
On a larger scale, there are national unschooling communities online that are an important part of our lives.  It's a bit scary to take such an unconventional path with our children, so being connected to others who are walking this same road is really important.  No matter how you parent, there are always doubts.  Always.  I think we all stop and wonder "Are we doing this right or are we screwing them up?!" at some point along this journey!  Having a community to help you find your footing when you stumble is imperative. The unschooling world is so diverse and inclusive- there is really something for everyone!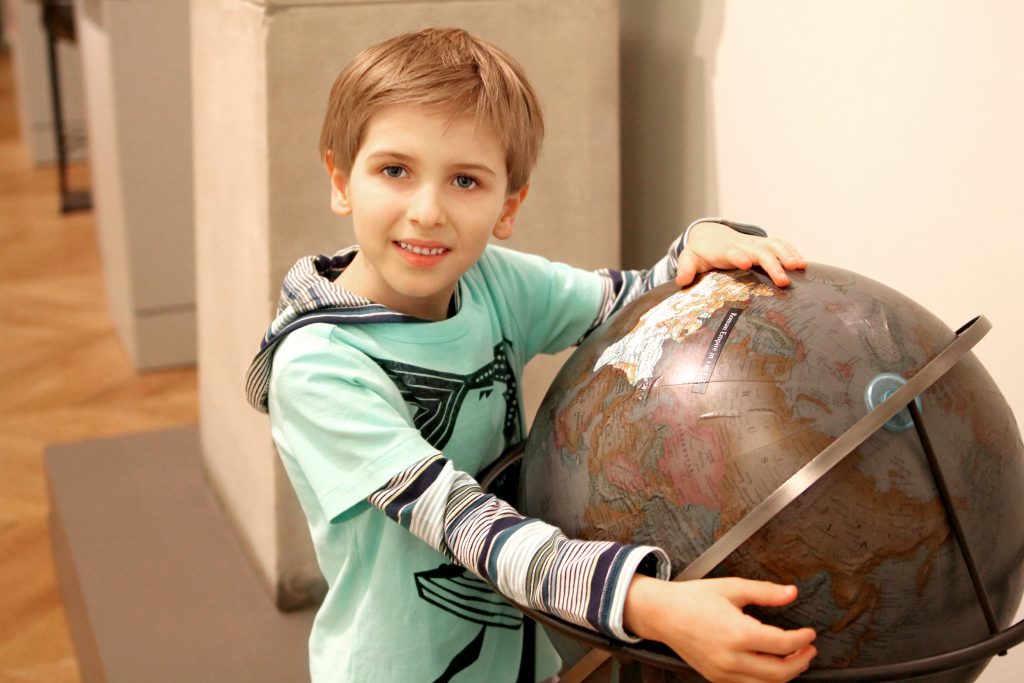 If a parent is interested in learning more about unschooling, what is their best resource?
Because there's no one way to unschool, there isn't really a "how-to" resource I can share.  I believe it's more about learning how to trust our children's natural desire and ability to learn.  Once you start discovering that, you'll be well on your way! 
My very favorite piece that helps people step outside the box of traditional schooling is an article called "A Thousand Rivers:  What the World Has Forgotten About Children and Learning" by Carol Black.  It delves into how humans learn- across the world and across time- and is really inspiring when it comes to trusting our children!
No two families unschool in the same way, but there are two books I find very inspirational.  The first is "And the Skylark Sings With Me" by David H. Albert.  I also really love "Home Grown" by Ben Hewitt.  Both books give an idea of what unschooling can look like- and how you can make it your own!
As for online resources, my favorite is a Facebook community called Unschooling where a lot of great topics are discussed and there are a lot of people who are willing to answer questions and share ideas. 
Do you have any advice for parents looking to integrate unschooling into their life?
Listen to your children.  Trust their natural curiosity to explore, discover and create- and recognize that those things are how they learn.  Don't get trapped into thinking that learning only takes place in schools.  Trust your children to learn from everything around them!  But I think the most important advice I can give is to know that you can do this without going all in.  Full-time unschooling isn't a realistic option for a lot of families, but you can still let your Little Citizen lead some of his or her own learning.  Carve some time out each day or each week to let them be curious.  Let them follow their own interests and enjoy walking a step or two behind them.  You'll be amazed by what they can discover on their own as well as the confidence and pride that comes with self-directed learning!
What is your favorite place to explore?
Matthew:  California!  There was one time we drove all the way from Los Angeles to San Francisco to see the Golden Gate Bridge because we love bridges.  We had a huge bridge phase!
Caleb:  California too!  I love going to the beach because we build things out of sand like a giant sea turtle and a great white shark.  At Leo Carillo daddy helps us find all kinds of animals in the tide pools.  And I love Griffith Observatory because we can see all the stars!
What is your favorite book?
Matthew:  All the books in the house!  And that's a LOT!  I just read The Mysterious Benedict Society and I think that is my favorite!
Caleb:  The Rush Revere books because they are my favorite subject- History!
If you could travel to one place tomorrow… where would you go?
Matthew:  I would go to the Amazon Rain Forest to see all of the gigantic spiders and bugs and snakes!
Caleb:  Me too!
Matthew:  And to see a volcano.  Like Mt. Etna or in Hawaii.
Caleb:  Yeah.  And outer space!