We are thrilled to announce our Stylista Winner for Spring/Summer 2011. Congratulations to…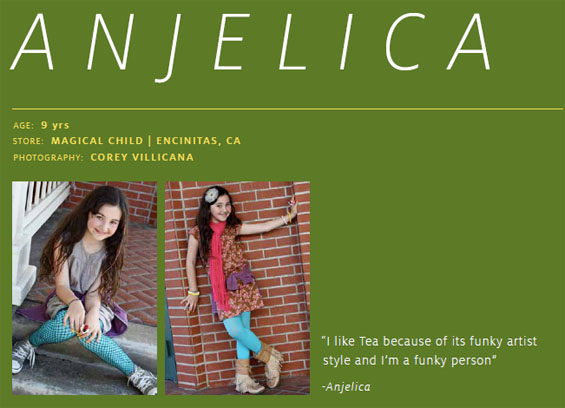 We loved Anjelica's layering of items and her innate ability to play with color! In regards to her own sense of style, Anjelica says:
"I would describe my style as "Funky".  I like to add little extensions of color or feathers to my hair.  I love to add elements of earthiness into my style to even it out (something my mother taught me).  My favorite accessories are beanies #1.  Earrings definitely dress up a look,  and I love tons of bracelets.  Finger cut gloves from time to time is also something I will do.  As far as icons or influences,  I will go with Angela and Vannessa Simmons of Pastry shoes and I also notice I pull things from Willow Smith."
Anjelica will be coming to San Francisco later this summer for a photoshoot and a behind-the-scenes visit to Tea's headquarters. We can't wait to meet her!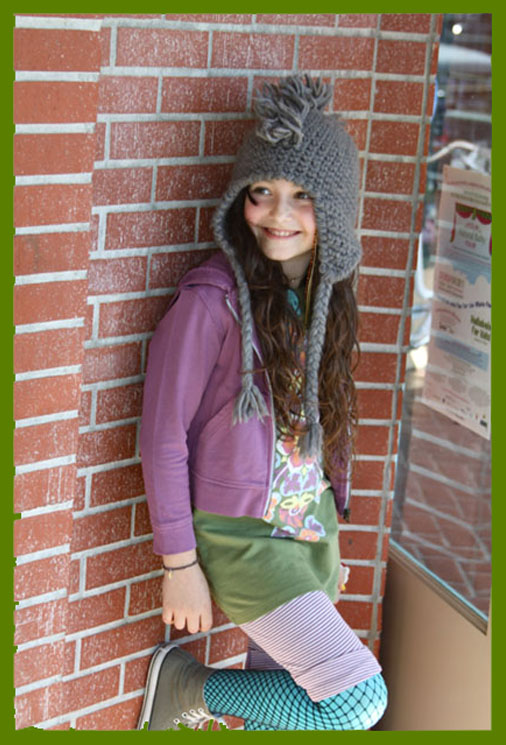 Anjelica is rocking Tea's Marisol Hoodie, El Palau Tile Shift Dress, and the Stripe Skinny Capri Leggings in Gumdrop.
Thank you again to all our contestants and retailers. Don't forget to check out our Stylista finalists here.  And stay tuned for the Stylista Fall 2011 contest, details coming soon!