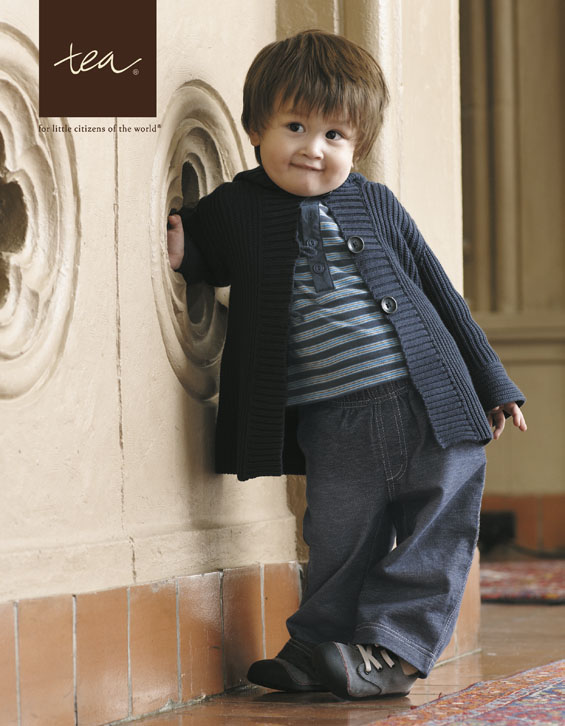 When Tea was started 9 years ago it was with a few baby sweaters. One of these is still in production and is a Tea favorite – the Kimono Robe, now in sizes 6-12 months through 12 years! In the words of Emily, our Chief Creative Officer:
"The Kimono Robe was inspired by the distinctive lapels and minimal construction of a Japanese Kimono.  The pure function of this traditional garment is modern in principle – efficient use of materials and timeless, elegant styling.
This cardigan represents the values that Tea was created on – an interpretation of the beauty found in cultures around the globe.  Japanese aesthetics have always been highly inspiring to us – in shapes, prints and colors.  We brought it back over the last couple of years because it can be easily worn with anything, and almost any time of year (at least here in the SF climate!).
And I love that it is a bit of accessible luxury for a child's wardrobe – cozy soft and machine washable, elevates any jeans outfit."
We currently have the Kimono robe in Prune, Walnut, and Indigo. Summer is coming but warm layers are always needed for nights around the campfire, or on rainy afternoons!