We asked: What would you
tell a new mom
about Tea? And, surprisingly your answers were quite alike, boiling down to the most used adjectives, adverbs, and nouns displayed in the word cloud below.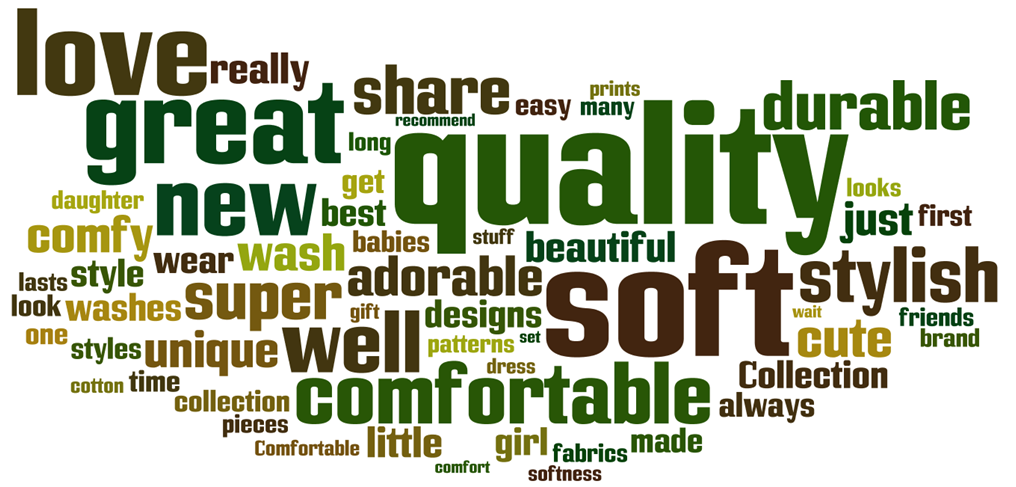 Some of our favorite responses included:
"The patterns are original and get the "wow" factor from others ."
"They are comfy and soft and unforgettable for photos"
"Unique, comfortable, adorable, stylish, washes up great, true to size & worth every penny!"
"No other clothing has the kind of comfort, versatility, and style that Tea does."
As we embark on 2012, be sure your child starts the new year in style, in comfort, and in clothes that will last until 2013. Happy New Year!