Tea just launched our best semi-annual sale ever, with discounts up to 60% (or more!). We wanted to provide you with some pro insider practices to getting the most out of our super clearance.  Below is our top 3 helpful tips for shopping our semi-annual sale.
1) While you shop, think about what events you have coming up and purchase your outfits on sale ahead of time.  We think our Cactus Flower Dress would make a perfect Easter dress.  Or our Corzo Chambray Tunic would be a cute Valentine's dinner outfit for mom.  What holidays, birthday parties, or events are you anticipating needing an outfit for in 2012?  Buy a new style for each while the prices are low!
2) Buy in bulk!  Do you love how durable our boys Workwear Cargo Pants are?  Do your girls love how comfortable, yet stylish our Skinny French Terry Cargos are?  Great! Stock up on these bottoms now while they're discounted.  Buy one in each size for your child to grow into.  When their favorite pants no longer fit, you can be the best mom in the world when you surprise them with the next size up!
3) Hurry! Urgent! Selling out!  We sometimes see these messages and ignore them.  Then when our size is gone or there is only one color option left, we're upset.  The best way to get what you want during a semi-annual sale is to buy early and often.  Don't wait until your favorite pair of pants is only available in one size.  Shop now!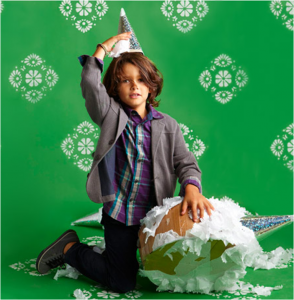 So enjoy our sale while it lasts and happy shopping! What are your tips for shopping Tea's semi-annual sale?