Behind the Design Wednesdays: Every week Tea writes about our designers' inspiration for our current collection of clothing. Explore all of our Behind the Design posts.
While Mexico, doesn't necessarily have a traditional dragon, per say, it does have some very dragon-like creatures that have become very important to Mexican Culture.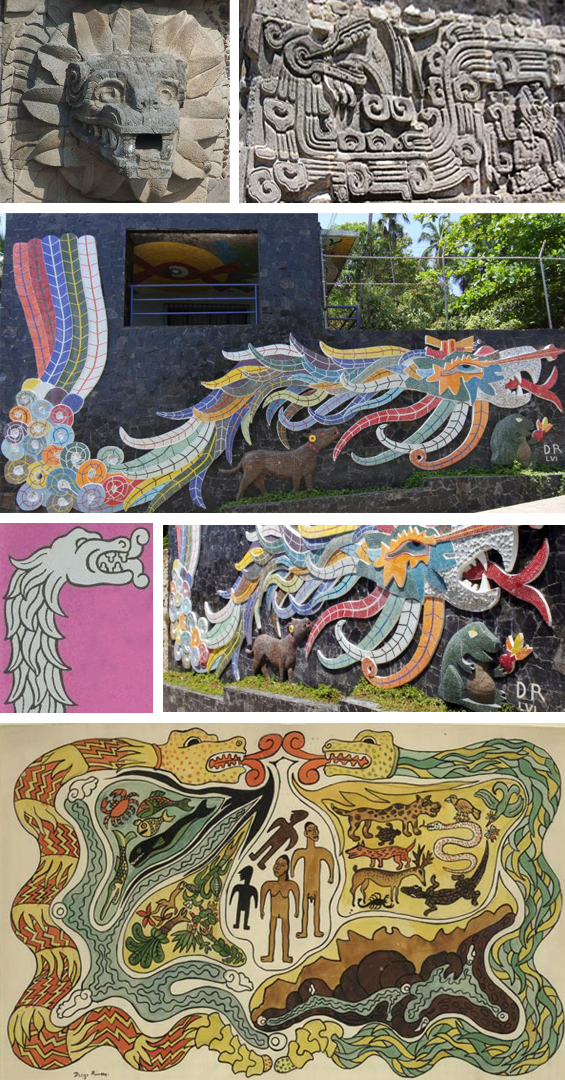 images credits (left to right and top to bottom): Pyramid of Feathered Serpent, Pyramid of the Feathered Serpent, Quetzalcoatl Mosaic by Diego Rivera, Diego Rivera Illustrations, Quetzalcoatl Mosaic Detail, Diego Rivera Illustration
The Feathered Serpent is a dragon-like deity important to many mesoamerican cultures. In Aztec culture he is known as Quetzalcoatl. Like many dragons in Asian cultures, the feathered serpent has a snake-like body, however it is not covered in scales like most other cultures' dragons.  The feather serpent is covered with feathers, which gives it the ability to fly, even though it does not have wings. [fun fact: the Korean Dragon can also fly and does not have wings] The feathered serpent appeared in many of Diego Rivera's works (pictured above). Do you recognize the frog in Diego's mosaic?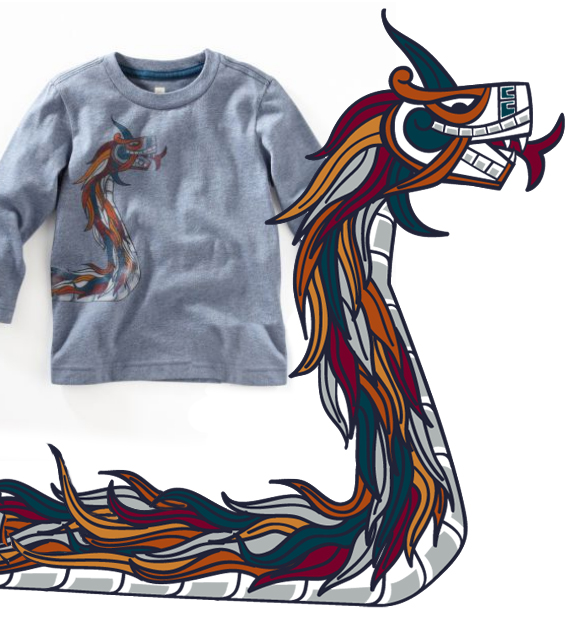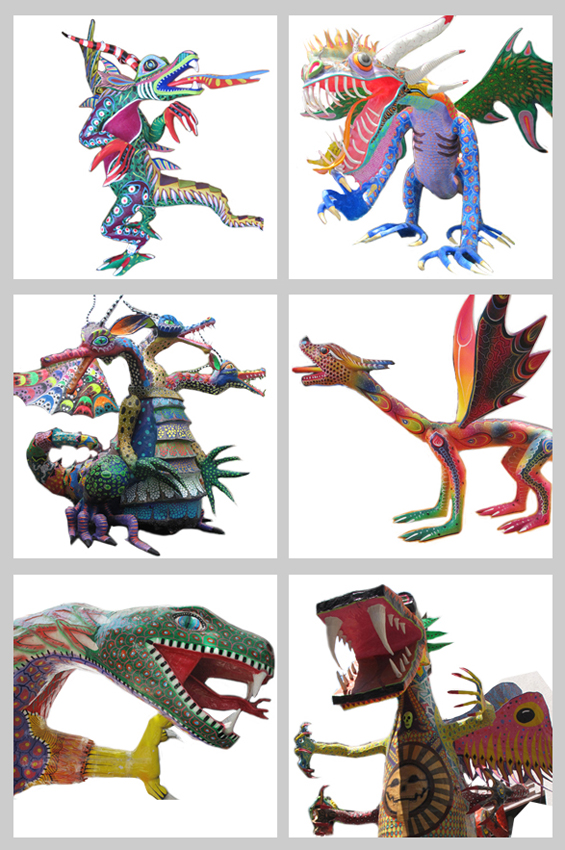 images from inspiration trip photos
Many alebrijes take form as dragons or dragon-like creatures.  I suspect since alebrijes are a modern Mexican craft, crafters were exposed to influences from many different cultures. A dragon is a logical choice for an alebrije since they are usually fantasical creatures.