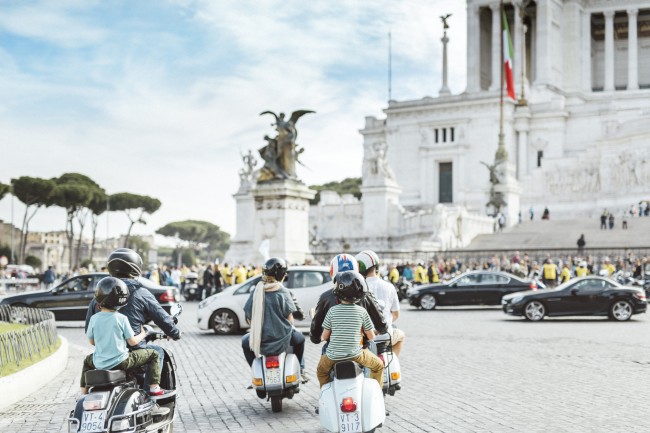 Twice a year, we pack our bags and set off to explore a new destination. We go there in search of inspiration for our new clothing collections and we hope that our globally inspired styles encourage kids to discover and celebrate the world around them. This spring, we go to enchanting Italy—and so can you!
We've partnered with family adventure tour company Tauck Bridges to give you and your family an opportunity to explore Italy the Tea way. Spend seven days in Rome and Sorrento, and discover the same sites, sounds and people our designers did on their journey. Learn more about the day-to-day activities you and your family could embark upon!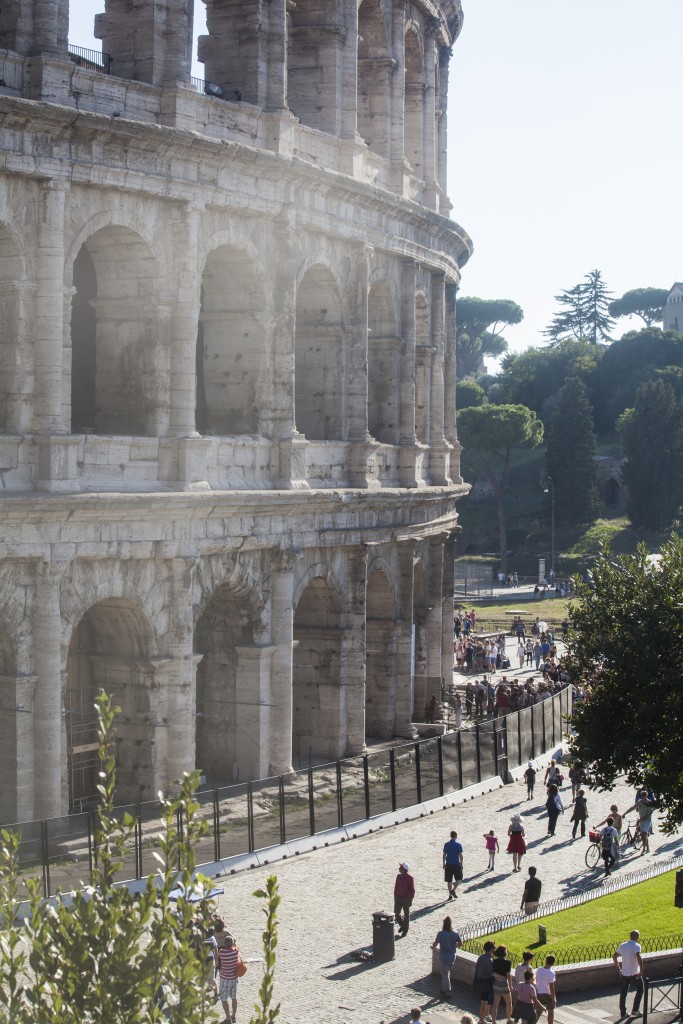 Day One: Welcome to Rome! Start your stay in the Eternal City with check-in at the Parco dei Principi Grand Hotel & Spa. You'll have a few hours to rest before an afternoon of exploration. You'll take a guided tour of the Circus Maximus, Palatine Hill, Piazza Venezia and the Carcalla Baths and then visit the famed Colosseum. The day ends with a welcome reception and dinner at a fabulous local restaurant—it's the perfect introduction to all the delicious food you'll enjoy during your trip.
Tips from our designers: We loved the Villa Borghese! Take a walk through the gardens to Caffè Greco for a cappuccino (or two!)… you've got a long day ahead of you.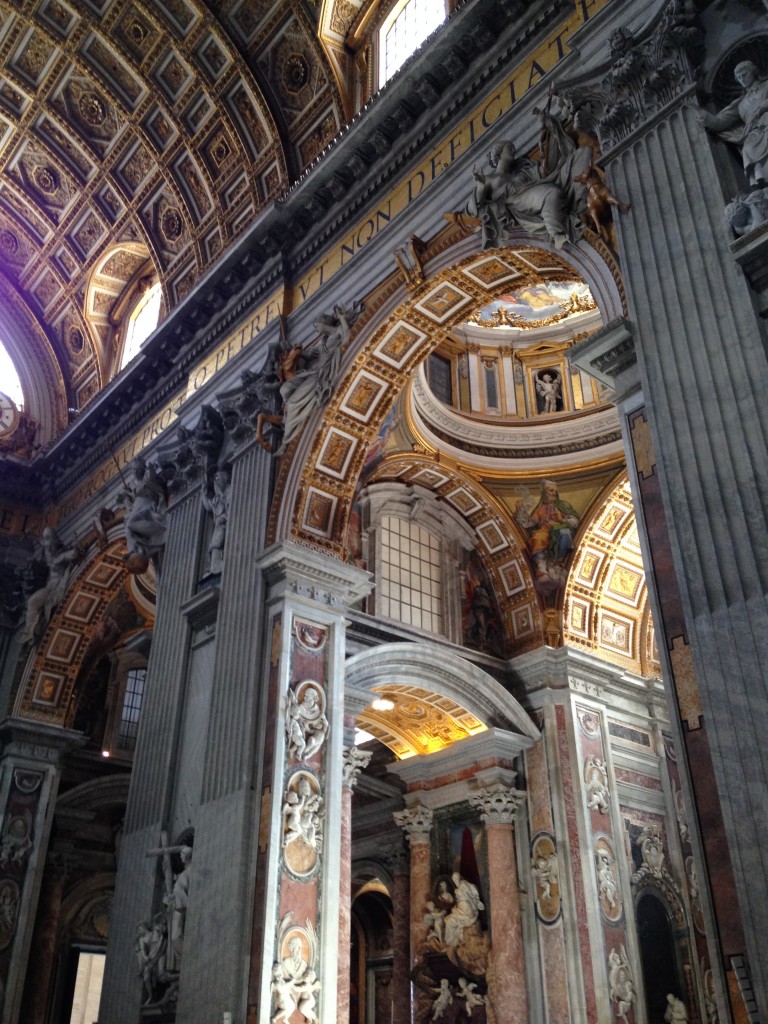 Day Two: Today begins with a lesson on ancient politics at the Roman Forum. Then you'll follow the famous Appian Way to Gladiator School for a fun introduction Roman history and a lesson in combat the whole family will love. Plus, you'll visit the Catacombs of St. Callistus and explore this ancient art gallery. After lunch on your own and an afternoon spent as you please, enjoy an exclusive after-hours visit to the Vatican Museums and Sistine Chapel.
Tips from our designers: We hopped on scooters as soon as we landed in Rome. Scooteroma was the company we used for our guided tour – take your free afternoon to do the same.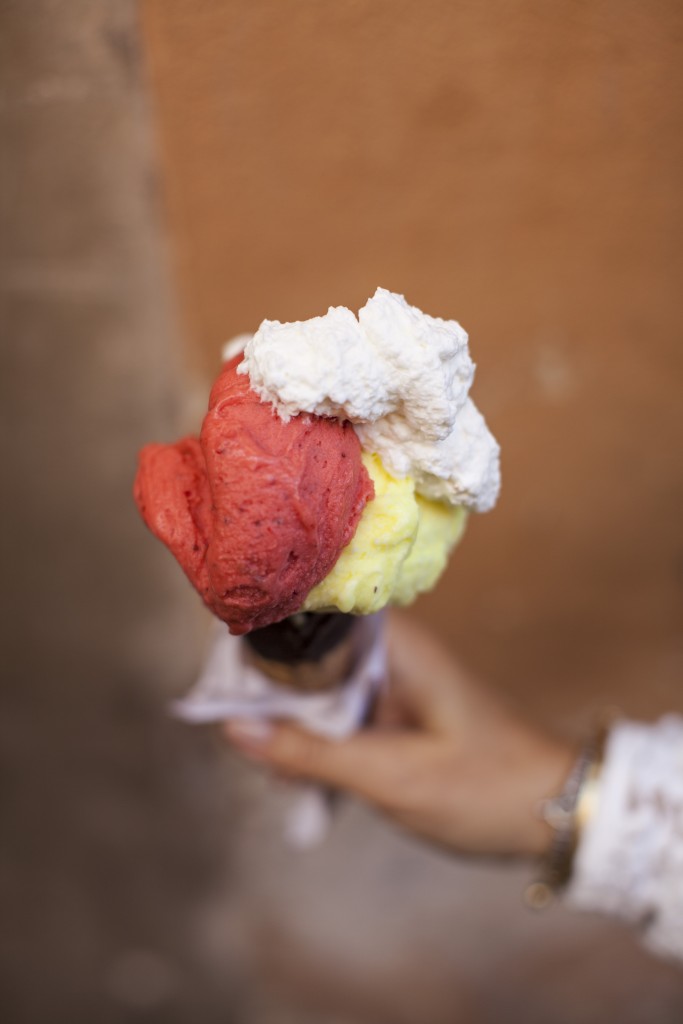 Day Three: Prepare to leave Italy (for a few hours) as we visit St. Peter's Basilica and Square in the world's smallest country, Vatican City. Once back in Rome, you'll take a walking tour to the Pantheon, Piazza Navona (with its beautiful Fountain of the Four Rivers by Bernini), and the Trevi fountain. After lunch at a local restaurant near Piazza Navona, you'll have the rest of the day to explore with your family.
Tips from our designers: Just around the corner from the Pantheon, you'll find Giolitti. Their gelato was some of our favorite in Rome. Don't skip the dollop of panna—the whipped cream is delicious!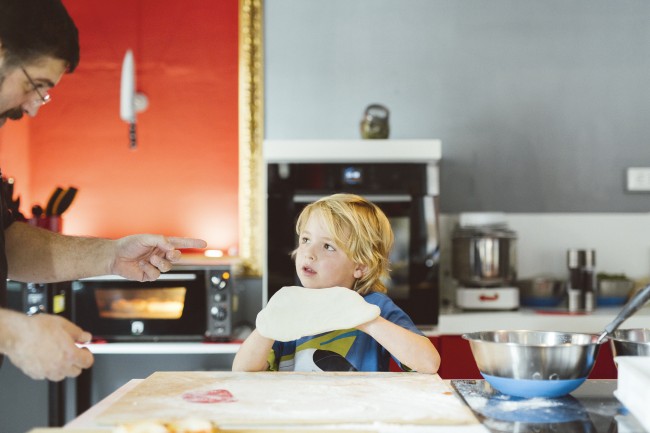 Day Four: Arrivederci Rome, Ciao Sorrento! You'll spend the day traveling the beautiful Italian countryside by high-speed train, making two sight-seeing stops in Naples and Pompeii before arriving at your final destination for the day, Sorrento. Here you;ll visit a family farm – or agriturismo – to find out how cheese, olive oil and other tasty treats are made. Then you'll use that cheese as a professional chef shows you how to make your own pizza for dinner. And after dinner, you'll burn off the pizza, and find out what Neapolitan music is all about, as you learn to do the Tarantella.
Tips from our designers: We made sure to try pizza at every stop along the way and we were never disappointed. There is nothing better than handmade pizza with fresh Italian toppings!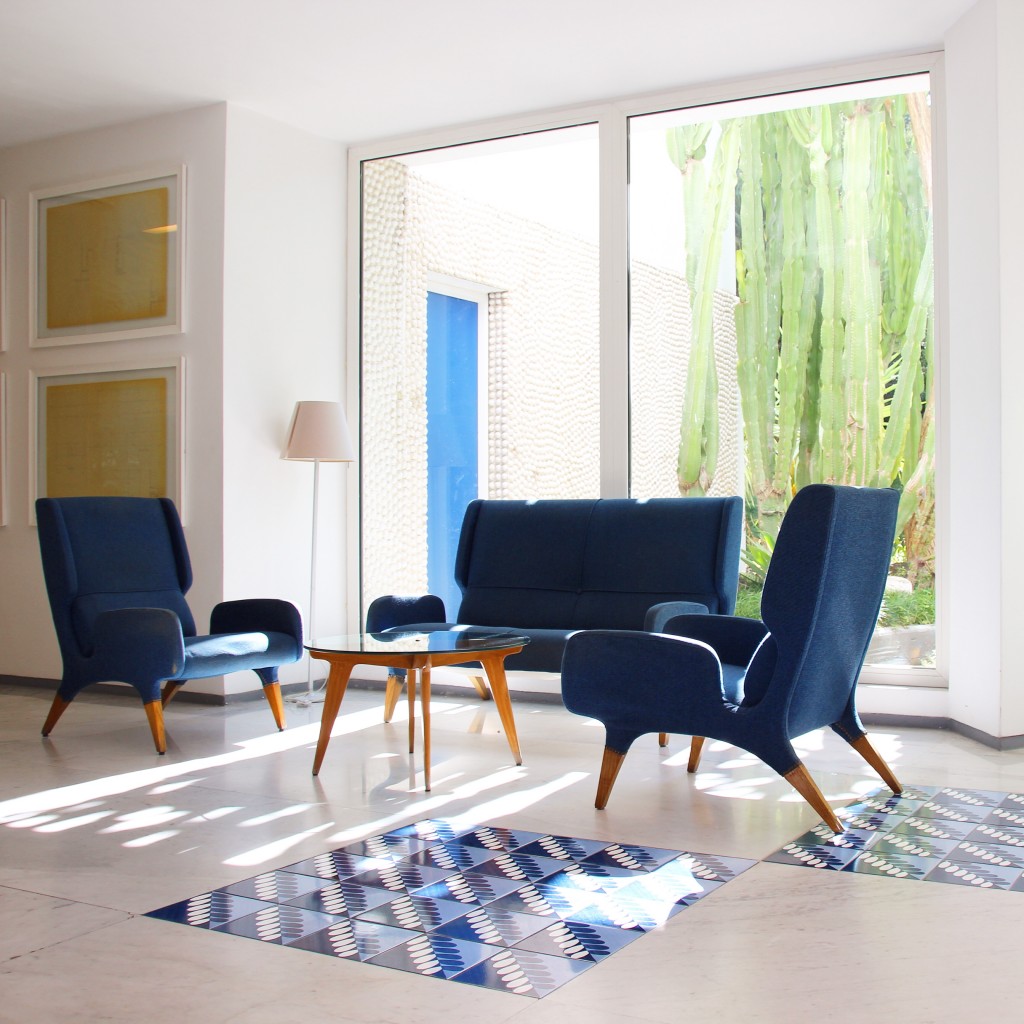 Day Five: Set sail from Sorrento and cross the Gulf of Naples by high-speed jet boat to visit the enchanting Isle of Capri. You'll ride in a private convertible along the coastal cliffs on the road to Anacapri. Then, a funicular (chairlift) takes you to the highest point on the island for a breathtaking view of the gulf, and the city below. After lunch in Capri – and some free time – you'll take the funicular down to the pier and catch your boat back to Sorrento. Later, join your Tauck director for a walk through Sorrento's narrow, cobbled streets, and stop at a local gelataria to see how gelato is made – with a tasting after – before enjoying a free evening with your family.
Tips from our designers: In Sorrento, we stayed at the Gio Ponti's Parco dei Principi Hotel. You'll find many of our summer styles are a nod to his blue tiles found throughout the hotel. Stop by, and see our inspiration firsthand.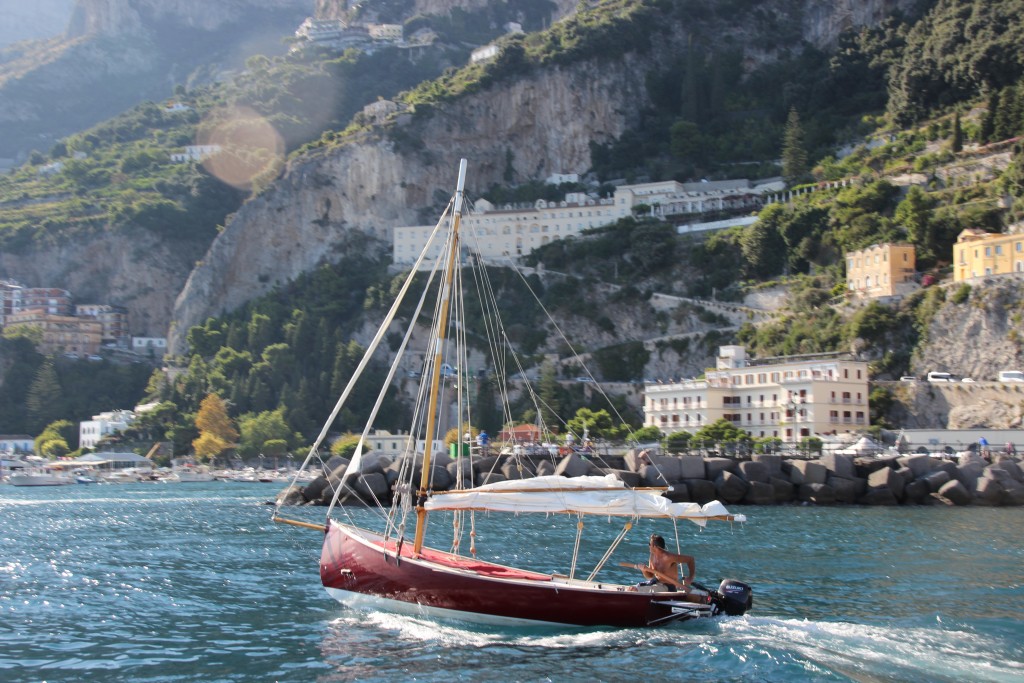 Day Six: If you enjoy roller coasters, you'll love the winding drive along the Amalfi Coast. Your first stop is Positano, a charming seaside village. You'll take a walking tour of the town before boarding a private boat bound for Amalfi – a medieval town that has been making paper since the 12th century. You'll have some time to wander the maze of lovely winding streets before a visit to the Museum of Paper. And once you arrive back in Sorrento, the trip concludes with a barbecue farewell dinner.
Tips from our designers: La Bottega di Brunella was one of our favorite linen shops in Positano. Say hello to Vito, the shop's owner. You may even get to peek into the back of the shop where all the fabrics are assembled and dyed. 
Day Seven: Travel home. Ciao Italy!
So, what do you think? If you're interested in booking this trip, head to TeaCollection.com for even more information or call our designated Tauck specialist, Michele Petrucciano at (800) 241-1365 ext 2.