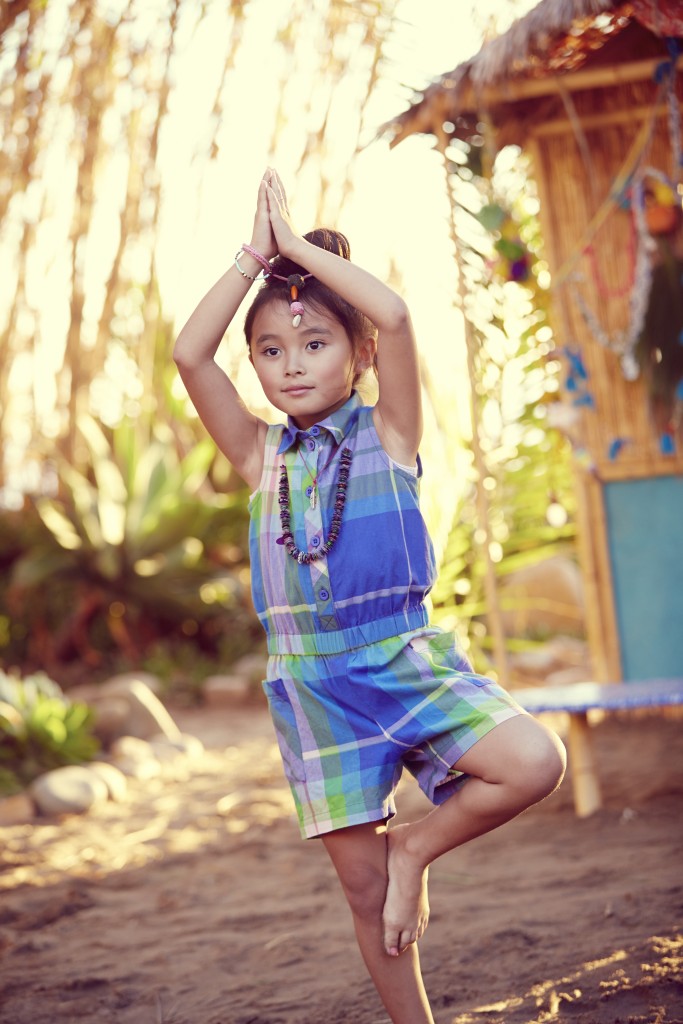 Yoga had its beginnings over 5,000 years ago in Northern India. It has maintained its presence in Hindu religion and Indian culture while also making its way into Western culture. Yoga began as a spiritual practice and as it evolved, yoga masters created a system of physical practices designed to rejuvenate the body and prolong life. Yoga is a part of the Hindu religion and therefore present in the daily life of many Indian families. Yoga is beneficial and fun for adults and children alike!
We've partnered with Michelle Wing, founder of It's Yoga Kids in San Francisco, California to bring you a few easy poses to get started with your little one. Michelle's studio strives to create a nurturing space where families can connect, bend, breathe and have fun together. Kids can begin yoga at any age, says Michelle. "Our proven methodology works for newborns to teenagers. Overall, the younger the better, to start yoga and reap its rewards for life." You know that wonderful feeling after a great yoga class? Your kids can feel that great too!
Here are some easy poses you can teach and practice with your family…
Mountain
This pose teaches posture while strengthening core muscles and legs! Have your little one stand tall with their toes touching and heels slightly apart. Have them stand with their legs pressed firmly together and their shoulders back, with arms hanging at their sides. They should take 5 deep breaths and hold this position for 30 seconds to 1 minute.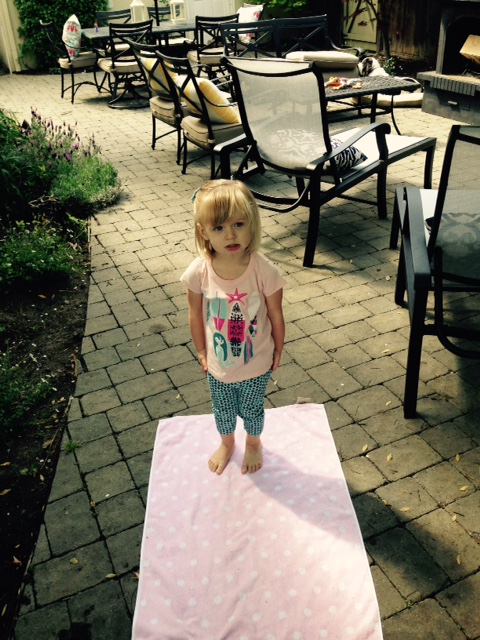 Downward Dog 
This position calms the mind, relieves stress and mild depression, energizes the body and strengthens all your limbs. Have your little one begin on their hands and knees. Have them breathe out and straighten their knees to lift their hips to the sky and let their head hang down. They can hold this position while breathing in and out. Option… Explore the three-legged dog position like our little yogi below!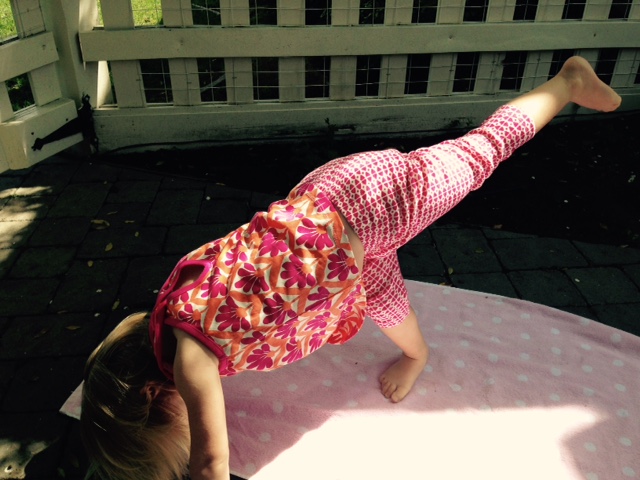 Cobra (or Upward Facing Dog)
This position opens and stretches the chest, relieves fatigue and strengthens the spine. Have your little one begin by lying on their stomach. Have them bring their hands underneath their shoulders and palms on the floor. Push up and straighten arms and have them lift their head and torso, keeping their elbows close to their body. They can hold this position while breathing easily for 30 seconds to 1 minute.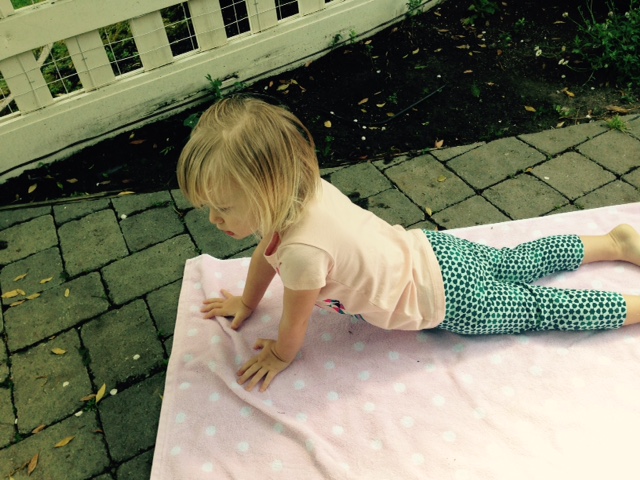 Butterfly
This pose calms the body and mind and is good for overall health. Have your child sit and bring the bottoms of their feet to touch. They can gently bounce their knees to flap their butterfly wings. It's as simple at that!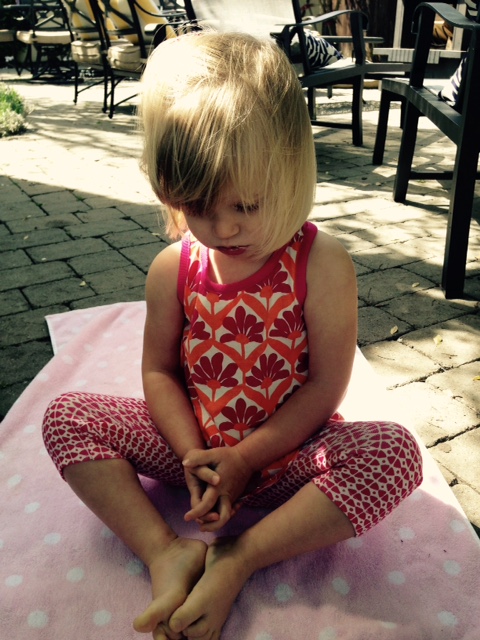 For more information on It's Yoga Kid's and their class schedule, check out their site!
Like our little yogi's outfits? Visit our newest tops and leggings to shop her looks!