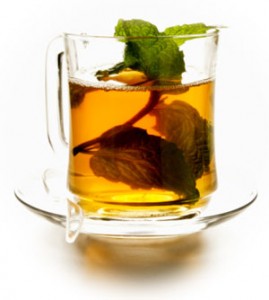 Welcome to the Tea Blog, a conversation about raising a growing generation of global citizens. We hope you stay and explore all the wonderful stories Tea parents are sharing about their little citizens and the world they're growing in.
At Tea, we've been talking about these little citizens of the world since the company started six years ago. Season after season we bring a little bit of the world into our collections, sending our design team around the globe to find inspiration that makes the foreign a little more familiar.
This summer, the Tea team is excited that so many people are joining us in this conversation about raising little global citizens.
Need help navigating your way through our writer's inspiring stories? Our blog is divided into several categories:
CURIOSITY includes articles about how parents are introducing a global perspective into their children's lives. Wander on into CURIOSITY to learn about Katherine Bose studying Mandarin with her toddler.
HERITAGE explores where we come from and how our family roots can reach far and wide. Check out Africa Fine's stories of raising a bi-cultural family and Kathleen Cantrell's post on keeping her Italian heritage alive in her kitchen.
INSIDE TEA is a place where you can get to know our Tea family a little better. Here people in our company contribute their perspective on life at Tea. Tea offers an international travel allowance that has sent our team far and wide. Read all about Leah's trip to Greece, especially idyllic because it was her honeymoon!
In RECOMMENDATIONS, I will post your recommendations for things you've found help you raise your little citizens of the world. So far, we have a book recommendation from Stephanie Precourt and a bassinet Cindy McLaughlin thinks is great for travel. We hope to make this a go-to place for anyone looking for tips for globally-minded parents!
STYLE is all about children's clothing. At Tea, we believe that because children's clothing is a part of everyday life it has the power to reflect both our values the beauty found across the world. In STYLE we will post stories of our globally minded clothes and how they're shaping the stories of little citizens everywhere.
TRAVEL is all about travel. We at Tea have found these stories so inspiring! Beware: they may move you to take out a notebook and start planning your next international adventure right away! The postings here include everything from travel tips to reflections on globe hopping with little citizens. We hope TRAVEL will become a rich resource for parents looking to share the globe with their kids.
We are so excited to have you join our conversation! Feel free to comment on articles that move you, contact us with ideas on how we can grow, and raise your hand if you'd like to become a writer. We'd love to have you share your stories with the Tea community!
We can't wait to see this conversation flower, unfolding into a space where parents can share their ideas and experiences and ultimately enrich the lives of the little citizens everywhere.
The Editor