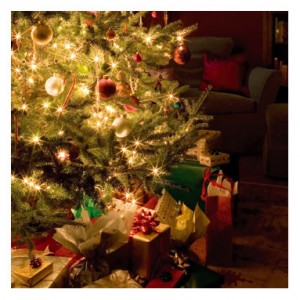 This is #5 of an ongoing dialog of our travel which included 4 countries and a 4 year old. Please check the prior archives for the previous sagas.
We live in San Francisco where tolerance and acceptance survives and thrives in a 7 x 7 mile area. Last December we traveled to a country in which we, Americans, are led to believe there is no tolerance and no acceptance. We found it to be different than we are conditioned to know.
We spent December in Saudi Arabia, which means there was no Christmas whatsoever. They used to sell trees and there was evidence of Christmas but in this current day, there is no sign of it. Saudi Arabia is a sacred country, birthplace of Muhammad, dedicated to their religion. We felt the non-existence of Christmas was appropriate and took advantage of the time to become more knowledgeable about the religion, Islam. Moreover, to expose our 4 year old daughter Olivia to a different culture and a way of life. We were amazed to find she did not mind missing "the presents" at all but she was a tad disappointed when it occurred to her in January that she missed the San Francisco Nutcracker Ballet.
One day around the 25th of December, a 65-year-old Saudi friend of ours bent down to Olivia and said "Merry Christmas!" We had been in Jeddah for 20 days by then and it felt the same as if someone said Merry Christmas in April. Very odd. We panicked. What would Olivia do now that someone brought up Christmas?
Neither of us said a word and we got into the car hoping the whole thing would be forgotten. 5 minutes down the road Olivia said "Hey, maybe we should have the taxi driver stop for us to get a tree for our hotel!" Actually, it was a chauffer and home we were staying in so we got a chuckle. I took the opportunity to explain this was the month of Hajj and it is different from Christmas. When she look confused, I reminded her how she celebrates yet another religion with her best friend and how he doesn't have a tree either. This cleared it up for her and off we went, tree-less.
Our friends took us to dinner on December 25th. Though we'd beent to dinner with them many times while we were in Jeddah, this night was special. Two sisters, a brother and their adult children took us to an amazing Persian restaurant. We spent the evening talking about everything from politics, the lack of recycling in Saudi, stories from the qura'an and to our earliest childhood memories.
Our favorite part of the evening occurred when we were leaving the house to go to dinner. Half way down the beautiful marble steps our 4 year old turned around to the butler who was standing at the door and yelled to him "Goodnight, Merry Christmas, Merry Eid, Happy Hajj." Mission accomplished! Cultural diversity was within her.