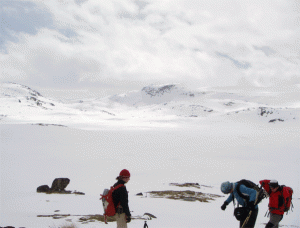 Norway is renowned as the "cradle of skiing" and it is possible to ski there, even in the summer time.
Emily and I wanted to see these snow capped mountains first, so we headed toward Jotenheimen National Park, home to Norway's highest peaks.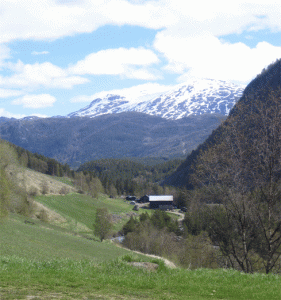 We needed to rest up before we embarked on our journey through the mountains, and found ourselves in the perfect spot. The quaint and eclectic Elevester Hotel sits in the shadows of Norway's tallest mountain.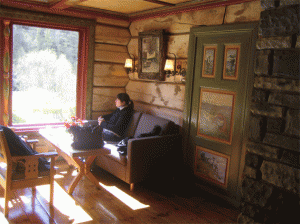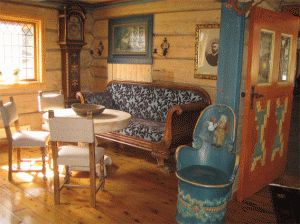 Inside, the hotel is decorated with motifs and crafts from Norwegian history.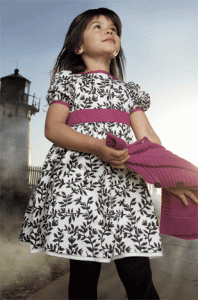 The upholstery fabric and hand painted designs on the antique furniture inspired some of our winter textiles, as used in our Elevester Floral Dress (shown above).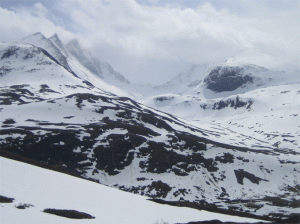 We were ready to make our way up to the peaks. As we climbed higher, the snow walls began to tower at least 3 feet above our car. I was starting to regret not bringing along some cozy mittens and warmer layers…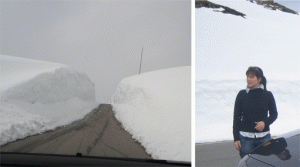 …but along our decent, snow gave way to waterfalls and lush green pastures.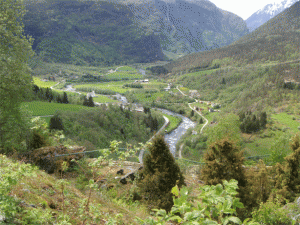 We decided to stop in Skjolden, a small town on the other side of the mountains. We were delighted to find that the town was having a local craft fair. Here we met Olga, a sweet woman selling her hand knitted mittens and slippers.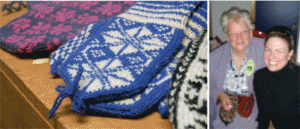 The history of hand knitting in Norway dates back to Viking times and most snowflake motifs and lice patterning that we see on ski sweaters today, originated there. A Norwegian collection would not be complete without a nod to these designs.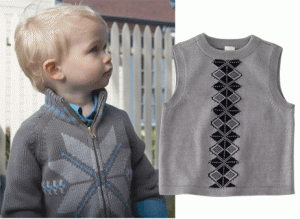 Our Skjolden Ski Cardigan and Viking Intarsia Vest (shown above).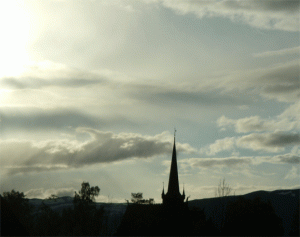 At a rest stop we noticed an unusual steeple silhouetted against the setting sun. These dragon head gables are distinct to Norway's Stav churches.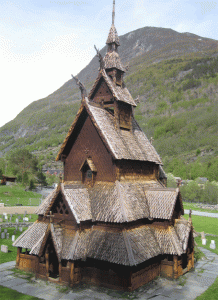 We went to Borgund to find the only Stav church that has been unaltered since the middle ages.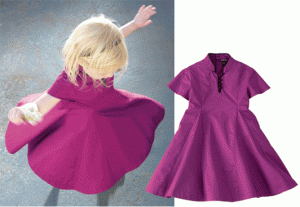 The intricate framework and gabled roof inspired the architecture of our twirling Stav Dress (shown above).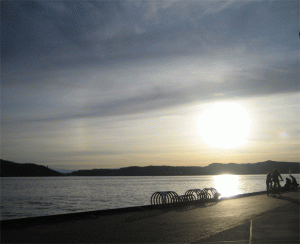 We ended our trip in the harbor city of Bergen, where even the radiating colors of the 11pm sunset left it's impression on us.
Our interpretation of a midnight sunset is conveyed through our Ombre Tunic Sweater (shown below).