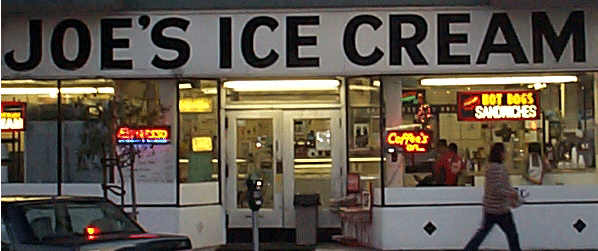 Who says San Francisco is only for DINKS (Double Income No Kids)? For those of us with little ones there's plenty to eat around town during our staycations. For a low-budget foodie tour, follow the itinerary below, it's been kid-tested:
Little Saigon, Tenderloin—If you can handle the gritty neighborhood, the Tenderloin is the place to visit for authentic, healthy, and cheap Vietnamese food. For a $2 lunch, stop by Saigon Sandwich (560 Larkin St.) for hearty and fresh banh mi (viet-style baguette sandwich) At dinner time, I highly recommend Pagoloc (655 Larkin St.) Back in the 80's, only local Vietnamese knew about this delicious family run restaurant. Now everyone will wait in line for a table. Try the seven courses of beef that includes making your own rolls with grilled beef. No worries, there's plenty of veggie dishes too.
Clement St. (between 2nd and 9th Avenue)—Considered the mini-Chinatown of the City, this charming street is full of good treats minus the tourists. Look for Good Luck Dim Sum (736 Clement St) with all their tasty dumplings and baked goods displayed in the window. Kids will love the coconut buns, sticky rice, and shrimp dumplings. To satisfy a sweet tooth, walk a few blocks and visit Genki's Crepes at 330 Clement St. The store offers made to order dessert crepes, Japanese snacks and toys, and international drinks.
May's Coffee Shop, Japantown—Sure you can visit J-Town for sushi, but there's something sweeter waiting for you. Only locals know about the fresh baked Taiyaki offered at May's Coffee Shop (1737 Post St). It's basically a pretty fish shaped waffle filled with sweet azuki bean paste. Hot ones come out every 10 minutes and they sell out before the end of the day.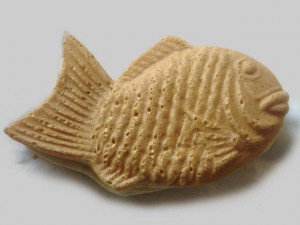 Joe's Ice Cream, Inner Richmond.—I grew up around the corner from this classic family owned ice-cream parlor located at 5351 Geary Blvd. It's complete with hot dogs, grilled cheese, waffle cones, and chocolate covered bananas. Any scoop of ice cream can be hand dipped in chocolate. Joe's is unpretentious and made for kids. Be sure to take a seat on the stools along the windows and people watch while enjoying a sundae.