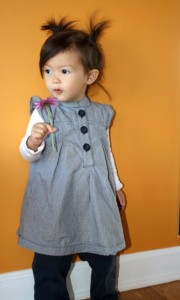 In March we launched our first Little Citizen of the Month Contest asking our Facebook fans to submit pictures of their children wearing Tea.  We had an overwhelming response with more than 650 entries. Now with two months behind us I can say this contest is truly a treat. What a joy!
Aside from picking a winner, which is no easy task, I have the privilege of going through hundreds of pictures of beautiful children, full of energy and enthusiasm. The icing on the cake, they are all wearing Tea!
When I look through the submissions, I am captivated by their irresistible, little faces. Whether playing at the park, with their friends, at home or traveling the world, these children inspire, warm and delight us by just being themselves… Oh a child's life.
What could be cuter than a darling little one eating ice cream, comfy and casual in stripes.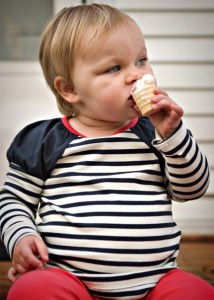 Or one traveling the world to find that there are doors her same size, cool as can be in Daily Tea.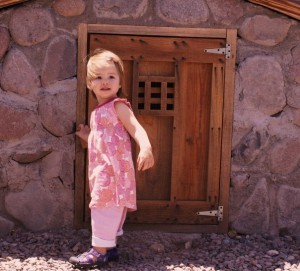 And what's not to love about our favorite Liberdade dress from our winner's picture (at the beginning of this blog post), layered or worn by itself, styled to a T!
It has been such fun seeing vintage Tea, favorites from the past which I absolutely adored then and still love today! As well as our new spring collections modeled so well by our littlest fans, too cute! I love different collections worn together and girls mixing it up with boy's pieces. The captions are thoroughly enjoyable. They are insightful, true at heart and many make me laugh out loud.
Thank you so much for sharing with us. And please, please keep submitting, you never know your child could be our next Little Citizen of the Month!!!
Salut!