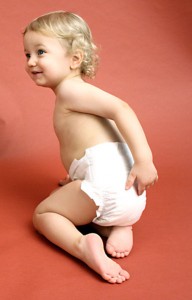 Question from my best friend, Lisa: What do you do about laundry and diapers when traveling overseas?
Answer: Always make sure we have easy access to both!
It's actually somewhat amusing that Lisa asked me this question. Twelve years ago she and I spent a college summer in Germany where, for two months, our clothes did not once see a washing machine. We were too poor and cheap so, for the entire summer, we washed our clothes in the bathroom sink using dishsoap. I think the dishsoap was Lisa's idea. We smelled lemony fresh and, for the most part, looked pretty clean.
Don't think Steve and I are laboring over hotel sinks washing out Grace's grubby t-shirts, at least not most days. Now that we can actually afford to do laundry the modern way, we do. We always first price out the cost of having someone else do our wash for us. In developing countries like Honduras laundry is a non-issue because it is so cheap to have someone local do the wash (a few dollars/ load). In Buenos Aires this was the case as well, even though our apartment did have a washer. We preferred to spend our time sight-seeing than waiting for a load to finish so frequently utilized the low-cost lavanderia (wash-and-fold) around the corner where the price even included ironing Steve's shirts!
In more developed countries like Turkey the cost to have someone else do the wash was outrageous. Istanbul surprisingly also didn't seem to have a single public laundromat. Luckily for us we had rented an apartment from Manzara Apartments and they had a washing machine in their offices they let us use (one of the few good things about this company – more on them in a later post). The washer was tiny though (held about half of what our washer at home holds) and there was no dryer. We just washed the absolute necessities since we then had to trudge a quarter mile home with the wet laundry to line-dry it.
For the most part though, when we travel we are able to do our own laundry because we rent apartments/houses equipped with washers. On our recent escapades in Turkey we rented a house at the coast during our second week. It was equipped with a washing machine and a huge sunny deck for line-drying the clothes. We returned home with suitcases full of clean clothes rather than the usual post-vacation piles of dirty laundry.
One thing we never, ever use are hotel laundry services. Almost always these services are outrageously expensive no matter the country, up to $5/ item. If we're that desperate we'd rather resort to me and Lisa's "dishsoap laundry method" than shell out such exorbitant amounts.
As for diapers, we usually try to take enough with us for an entire trip because diapers overseas are almost always imported from the US and therefore very expensive. Diapers aren't heavy so they don't add a lot of extra weight to our luggage, and as we use them up they make room for whatever souvenirs we're collecting along the way.
On our most recent trip to Turkey we found ourselves short on diapers the last day at the WOW Istanbul Airport Hotel. I called down to the front desk to find out where we could buy diapers in the area. I was pleasantly surprised when the kind man on the other end, in very broken English, said they'd send some up. An hour later no diapers had arrived so I called again. This time no one on their staff knew anything about the phantom concierge's promise to send up diapers nor did anyone even know what "diapers" were. I tried the British word "nappies." I tried explaining "you know, the thing babies poop and pee in." I was transferred to six staff members before the last guy asked me to spell "diapers." I did and he said he'd call me back. Five minutes later, after what I imagine was a lot of frantic googling and then titters when the staff figured out what I wanted, he called me back triumphant: "We do not have any in the hotel." OK, that would have been nice to know an hour ago when someone else was promising diaper room service. Sadly we found a local grocery store and bought an entire pack of 36 diapers of which we used one. We left the rest of the package behind in our room so if you happen to go to this hotel and need diapers, just tell them you know some crazy Americans left some behind and they're probably languishing in the hotel's lost-and-found.
We have yet to find a country that doesn't have very easy access to diapers and wipes, despite any language barriers. Though often expensive, every corner pharmacy or drugstore around the world seems to carry Huggies and disposable wipes. Too bad for the landfills but good for traveling parents.