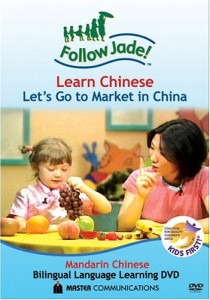 Since my son was born — he's now two — I've been speaking Mandarin to him. My partner speaks Vietnamese to him. I never really thought much about whether to speak to him in English or Chinese; I knew I was going to speak to him in Chinese, my first language.
Once he was born, though, I found myself looking for the right words to say to a newborn! My English is much better than my Mandarin, so it's sometimes hard to stick to speaking in just Mandarin with him. Through raising him, I'm learning about my own limitations with Mandarin, and surprisingly, learning about my strengths and how quickly things come back. These old school phrases that I must have learned as a child just seemed to come out of nowhere! And Since he's started to pick up more words, I realized how important it is to keep the language going!
One of the things I'm learning is that, like any aspect of parenting, it's so important to surround yourself with a community of like-minded folks, or people in similar situations. When we have our friends over, who happen to know Chinese or Vietnamese, we ask them to speak to him in those languages. When my parents visit, of course, he will have a sudden explosion of Chinese words. It's really amazing.
We've also been going to the local branch of our library. We've been checking out DVDs of "Follow Jade!" and music videos in Vietnamese. My son definitely likes the Jade videos (who he calls "Auntie Jade") and though it's bilingual and targeted towards an English-speaking audience, he still picks up new vocabulary from the segments. The library, especially in these tough times, is such a great resource in more than one way. I've also checked out multiple books on raising a bilingual child, and those have been helpful too.
I'm wondering if there are other parents out there raising their kids with multiple languages, and how that is going. Are people considering bilingual or even full immersion preschools to keep the language going? What are some other resources out there for parents raising bilingual/multilingual children?
Momo

is a freelance writer and mom of a two year-old.