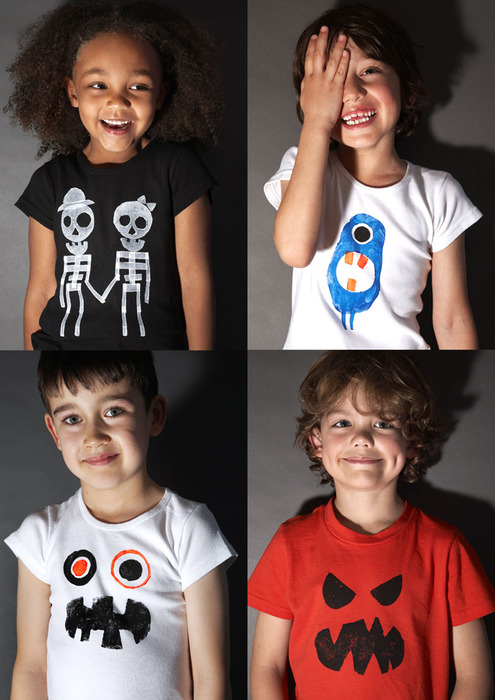 With Halloween just around the corner, these potato print tees are a perfect activity to get everyone in the mood for costume making. Robin Rosenthal, a graphic designer and illustrator based out of Brooklyn, came up with a great blog post for creating these shirts at home. She shared her idea with LMNOP Magazine in their 12th issue.
Potato printing is great as it's inexpensive, easy, and accessible for all ages. Potatoes absorb ink or paint surprisingly well, and can then be used to stamp onto just about anything, such as paper, fabric, or walls. To learn how to create shirts with your kids like ones above, click here. Potato printing can be done at any time of year with any theme or idea, but if you're already cutting up pumpkins, why not add potatoes to the mix?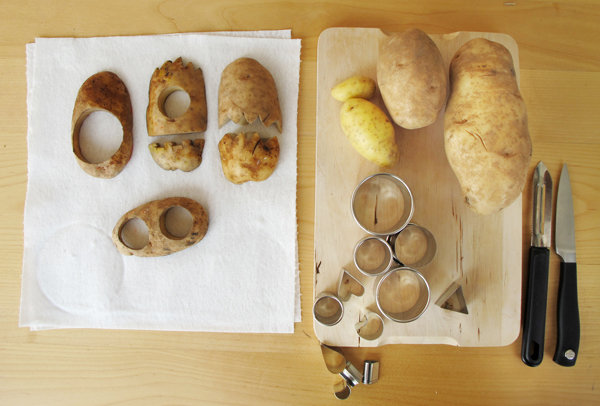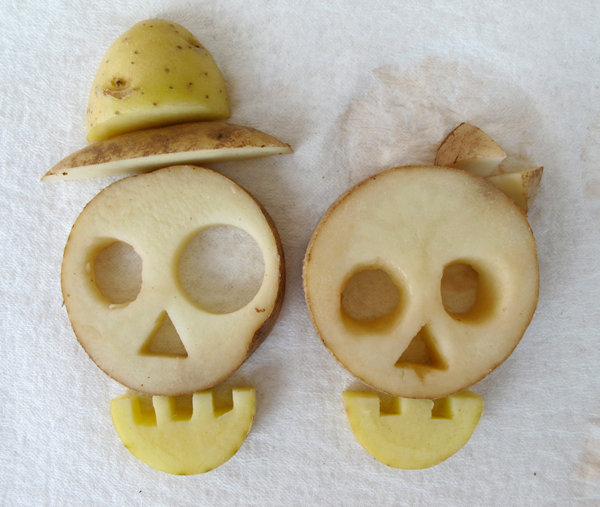 All photos by Ian MacPherson.