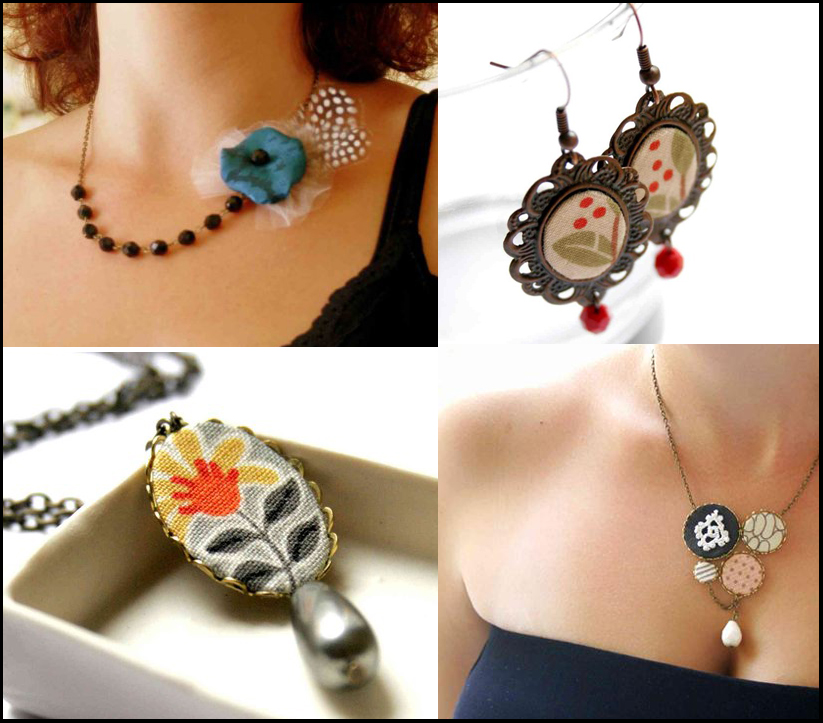 While exploring Etsy the other day I came across the fabulous creations of Judit Wild (Vadjutka). Born in Hungary, she lives in Budapest and is a jewelry maker, a photographer, blog writer, and sociologist who focuses on media research. In her words "Almost 20 years after the turn of the system in Eastern-Europe, arts and crafts business started to flourish – as well as civic society…. giving an inspiring atmosphere to work in."
I find her jewelry fun and unusual, and I keep going back and forth about which piece I want. Although she's in Hungary she does ship to the USA, and if you live in Budapest you can even have them hand delivered to your home!
If you want to see more of her work check out her Etsy page, or her personal website.