One of the most exciting parts of my job is when Laura and her traveling buddies come back from an inspiration trip.   She brings us all kinds of goodies to enjoy – photographs, books, fabrics, toys.   It's so inspiring getting our first glimpse of a new culture and imagining what designs we'll create after seeing them.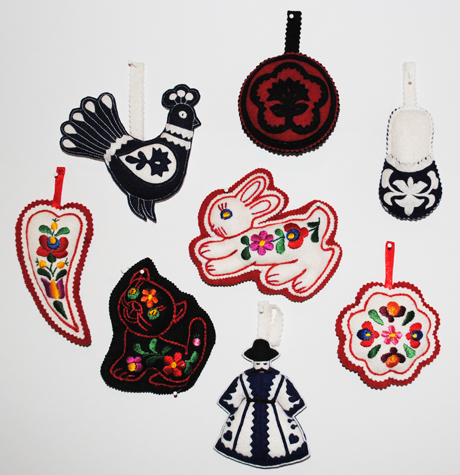 After Laura's inspiration trip for "Old World Hungary" I was admiring these stuffed, applique and embroidered ornaments.   I shared my excitement with the design team by saying, "These are so cute!  I really love that awesome horse head one."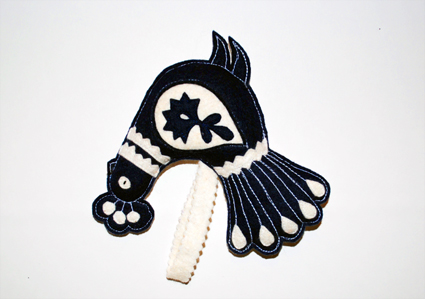 Instead of the shared enthusiasm I would have expected from my teammates, I got blank stares.   When I went over and picked up the 'horse head' ornament to show it to them, they broke out in laughter, and explained that my 'horse head' was actually a rooster and that I was holding it upside down.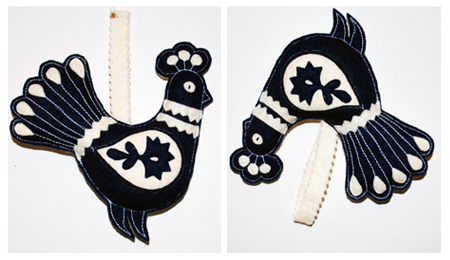 To prove to the rest of my team that I wasn't a complete fool, I designed this adorable "Paisley Pony" graphic inspired by… a rooster.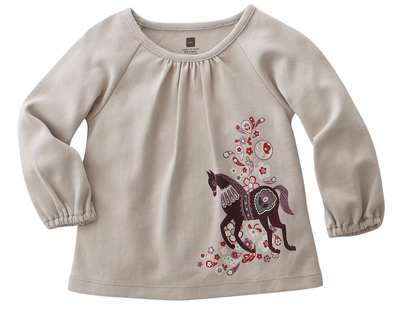 Here's a detail shot.  You can see it, right?