I had a hard time figuring out how to draw inspiration from Surrealism while designing this line. I thought it was especially important to touch on surrealism as two of Spain's most influence artists were surrealists – Dalí and Miró. I designed a turtle and tiger graphic, but in the end I didn't feel they were really representing surrealism. But months later I found artwork by Dalí that was really similar to the graphics I designed!  I was not familiar with any of these works, and they aren't in the style I would typically associate with Dali: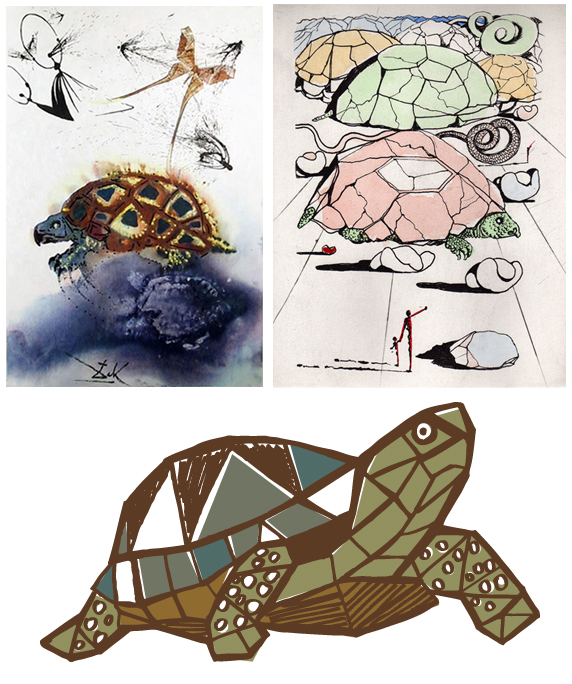 Above: Dalí's The Mock Turtle's Story and Tea's Tortuga Graphic Tee.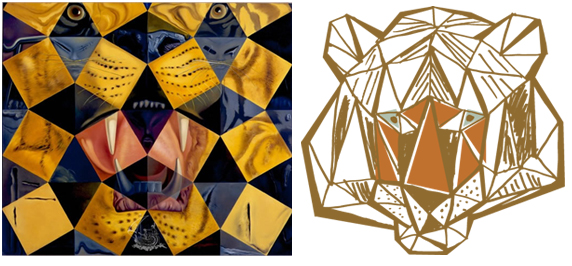 Above: Dalí's Cinqenta, Tigre Real, Tea's Tigre Graphic Tee
By looking at so much Spanish artwork, I was influenced of all the broken tiles and the fragmented shapes of Cubism; perhaps that's what inspired Dalí's work as well!