Every Friday we share a weekly behind-the-scenes photo taken in our offices at Tea. This could be anything – great employee outfits, our sources of inspiration, shots from our parties, or photos of us hard at work. For more sneak peeks behind the scenes at Tea click here.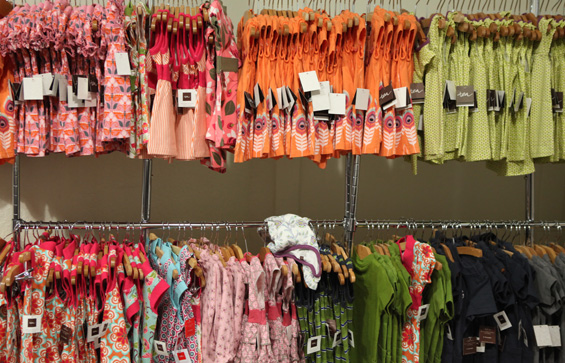 Last week we mentioned we were hosting a Sample Sale for our local Tea fans. It was a wonderful success, with crowds of people showing up at T2 in San Francisco both weekends to buy clothes from past seasons.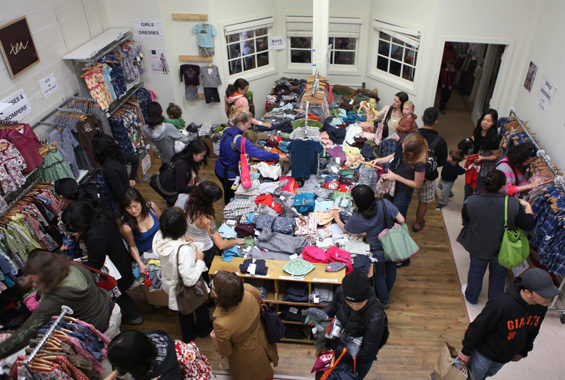 Tea fans braved long lines with their children, starting early in the morning before doors were even open. Over a thousand people turned out over the two weekends.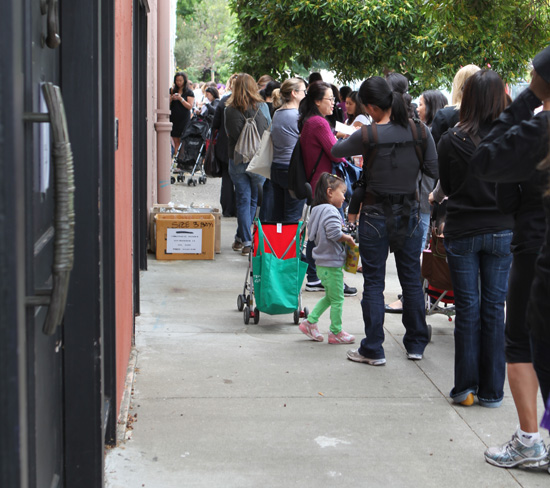 We loved the opportunity to meet our local customers face-to-face, and meet all the kids that showed up: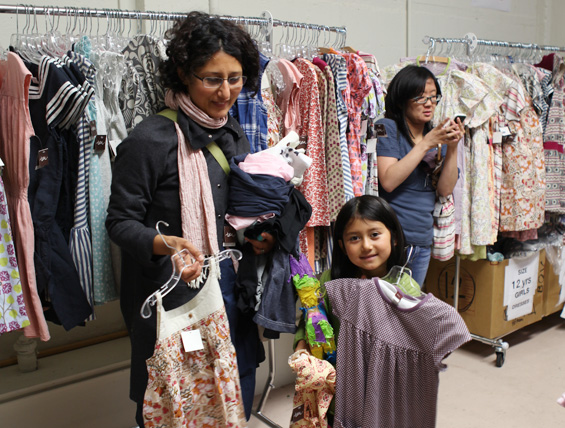 A big thank you to all the volunteers who helped us set up and break down our Sample Sale! We couldn't have done it without you. And thank you to our customers, who after hours of waiting in line still greeted us with a smile when they walked in the door. You are why we love doing what we do.