Behind the Design Wednesdays: Every week Tea writes about our designers' inspiration for our current collection of clothing. Explore all of our Behind the Design posts.
Our Celuk Embroidered Top was inspired by the ceremonial necklaces of the Legong dancers.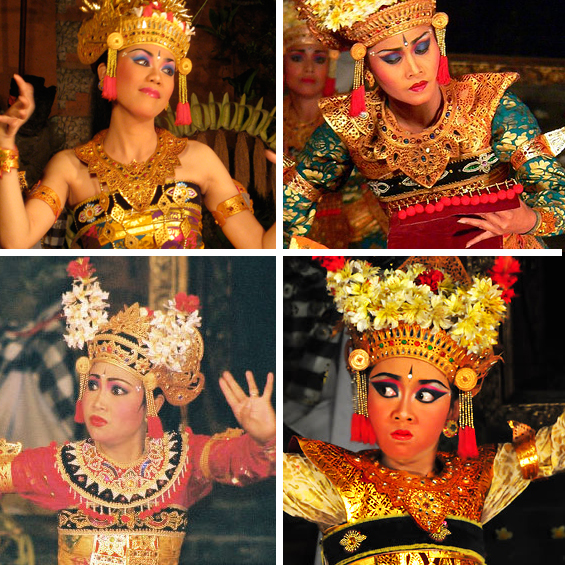 images credits (clockwise): Tea's Trip Picts, blogbaliwww, celebrate life lah!, dances of bali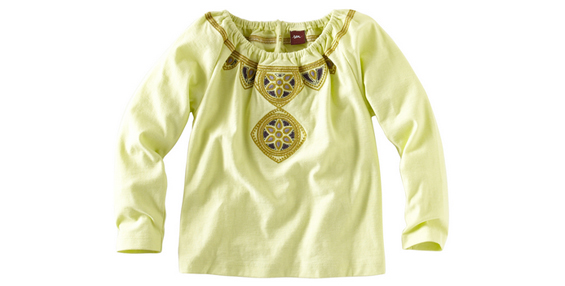 Our Balinese Dancer Top and Lengong Dancer Tee were also inspired by the lovely Legong ladies. We loved the style of the paintings we saw in Bali and used that as inspiration for creating these tops. To get the same feel I actually took out my paint and got to painting. See how Bali's paintings inspired our artful take on the Legong ladies below.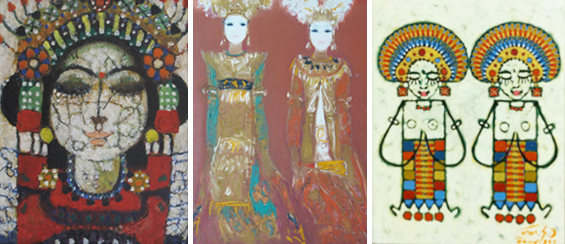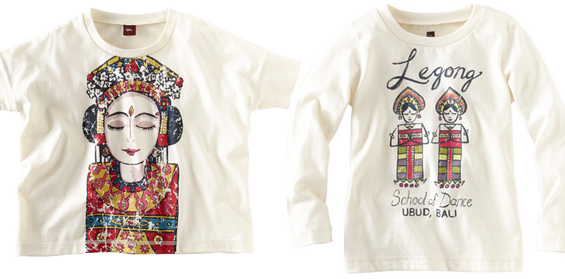 Which Legong-inspired design is your favorite? Share with us in the comments section below.