Our third Foreign Correspondent has returned from her travels! Mary, her husband, and her two children traveled to Mexico this winter. We outfitted them with a suitcase full of Tea before they left, asking them to share their adventures with us upon their return. Below is the first part of their adventure. To learn more about her family's adventures, check out her The World is a Book blog.
Mexico is expecting a record number of tourists in 2012. This is due to the myth of the December 21 apocalypse prophecy based on an ancient Maya calendar.  While we're not one of the doomsday tourists, our family did visit Mexico's Yucatan peninsula and the Maya ruins on a recent trip.
We chose the Kohunlich (pronounced KOE•HOON•LEECH) archaeological zone to explore.  It was located near the town of Chetumal, about five hours from Cancun and two hours from Costa Maya.
To get there, we took a long tour bus ride that went through many small towns.  Our guide pointed out schools and churches along the way.  We also saw kids selling items on the streets.  It was a good eye opener for our kids, at ages 6 and 9, to see how kids their age lived in this part of the world even if it was only a glimpse.
When we finally arrived, Kohunlich felt mystical and offered some of the region's best preserved ruins. It was completely surrounded by a lush, tropical jungle where it was eerily quiet at times.  It was remote enough that it wasn't swarming with tourists.  Its name was adapted from the name "Cohoon Ridge" after the abundance of Cohoon palms throughout the area.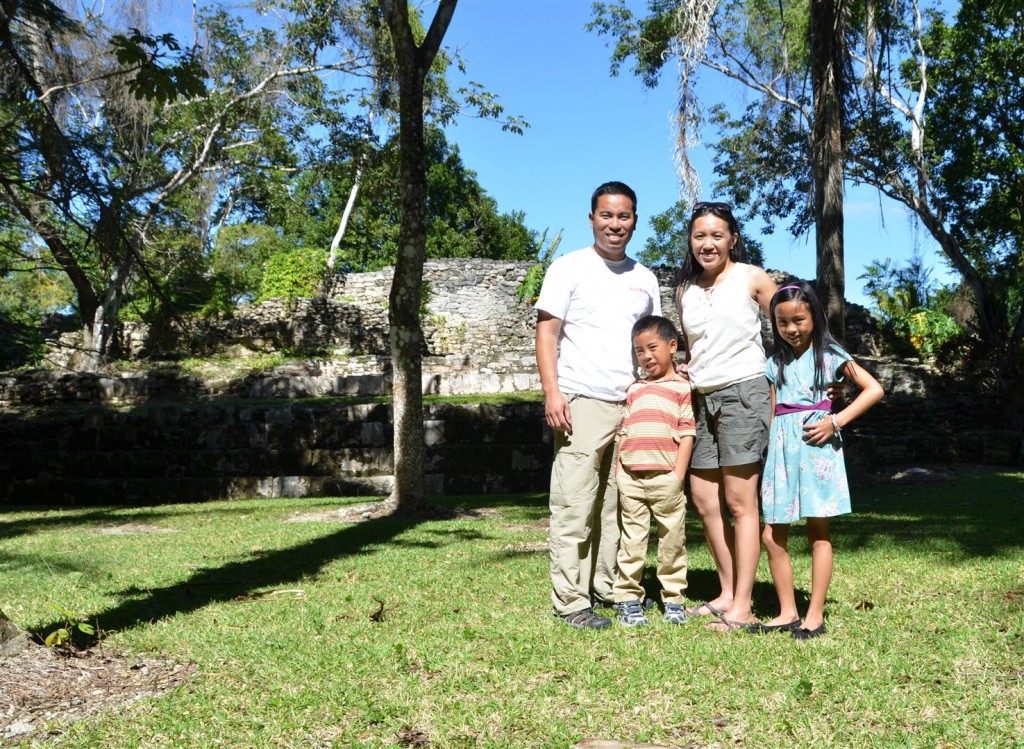 The ancient city was full of fascinating religious and residential structures to explore – a sunken palace, an acropolis, a ball court, courtyards, temples and expansive plazas.  Archaeologists believed this used to be a regional trading center between 300 – 1200 AD.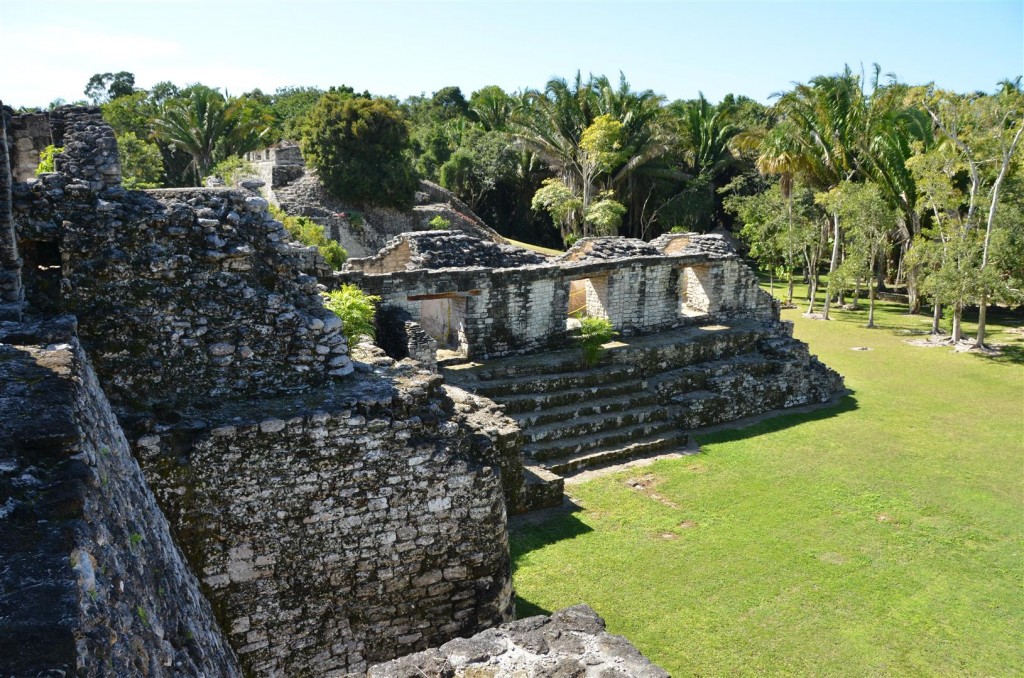 Kohunlich was elaborately planned with stuccoed buildings mostly painted in red.  It was amazing to see how large they were and the effort it took to build them during their time.  Even with trees and plants enveloping crevices of the structures, we could still envision the grandeur.
We also did an interesting exercise with our guide.  He asked us to close our eyes and imagine being transported back to when this ancient city was thriving with life and visualize their daily routines.  He then played instruments that imitated bird and animal sounds of the jungle.  It provided a different perspective to experience the ruins.
While these ruins involved a lot of walking, the plaza was perfect for kids to run around in!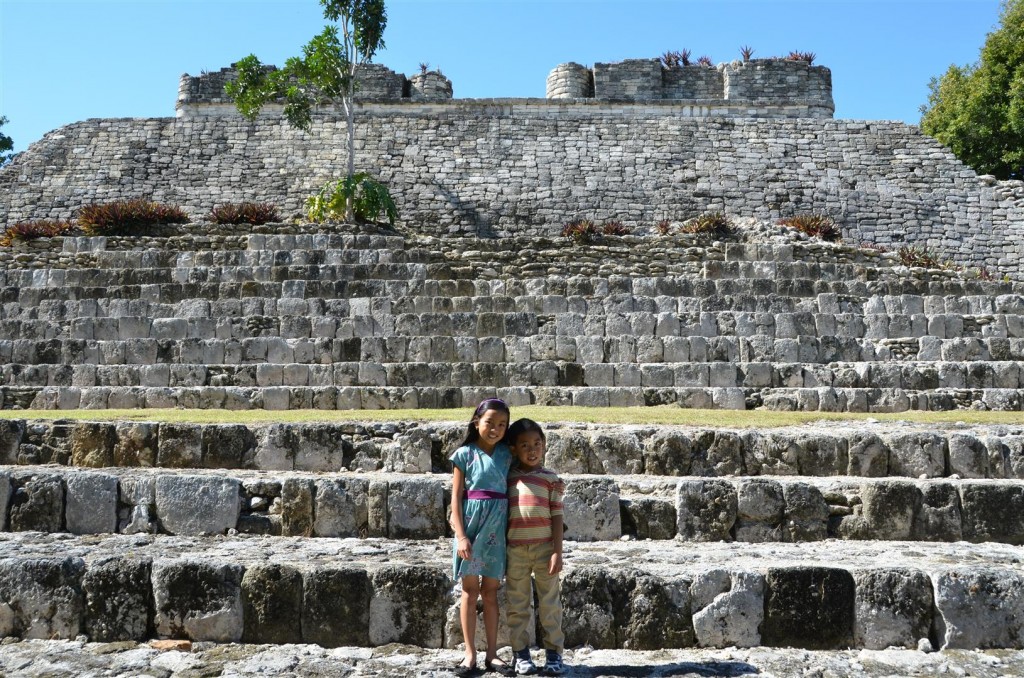 Visit our Studio T blog tomorrow to hear about the family's adventures in the Temple of Masks.