Behind the Design Wednesdays: Every week Tea writes about our designers' inspiration for our current collection of clothing. Explore all of our Behind the Design posts.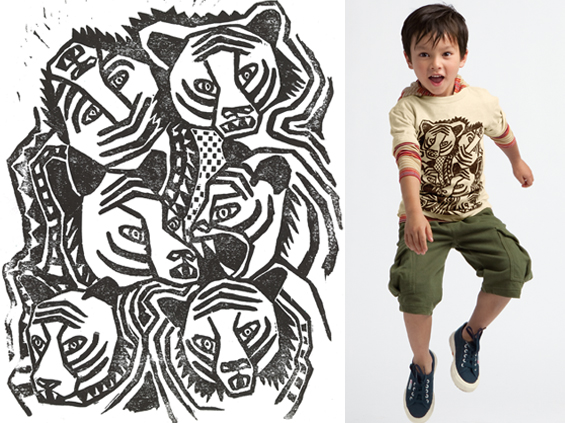 For our Tiger Jungle Shirt, I imagined a time where the Balinese jungles were filled with tigers. I drew the design in a very primitive hand & then carved it out of a linoleum block to create a tribal look.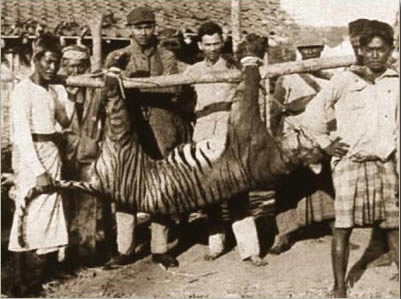 Sadly, in our time, we will never see even a single tiger in the Balinese forests. This is the only picture you will ever see of the Balinese Tiger. The last tiger in Bali was shot and killed in 1937 and the subspecies went extinct. The drawing below by Russian artist, Evgenia Barinova recapturing that sad event.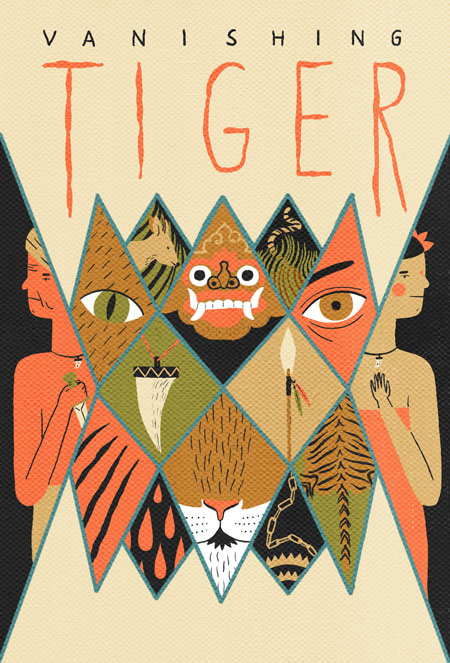 While this seems a little more somber than our regular "behind the design" posts, I feel its extremely important to teach our children to protect our fragile wildlife. There is still hope for the last of 3 subspecies of Tiger in Indonesia – the Sumatran Tiger. Their population is frightening small, estimated at less than 300 individuals. The best way to help is to pass this knowledge to our children and raise a generation of mindful, passionate little citizens who want to protect all the creatures of this beautiful planet.
"Only if we understand, can we care. Only if we care, we will help. Only if we help, we shall be saved." – Jane Gooodall
National Geographic is currently running an amazing campaign, Cause an Uproar, to help with big cat conservation. They have a great kid's section to get children involved in the conservation efforts.
How do you teach your little citizens about wildlife preservation? Share with us in the comments section below.