We're introducing guest blogger Pam Geller, a freelance marketing consultant, who traveled to Nairobi, Kenya with her three kids, Kayla | 7 yrs, Drew | 6 yrs, and Jenna | 3 yrs, who just happened to be wearing Tea on their trip.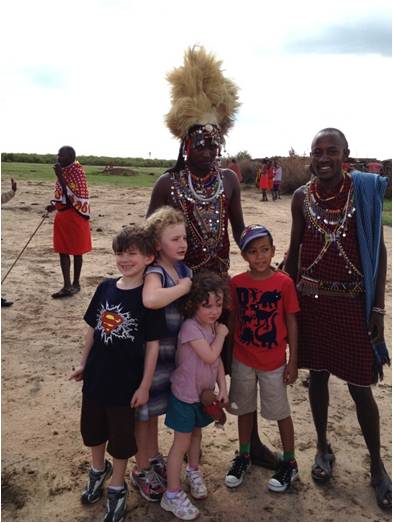 When we visited our tour guide Daniel's Kraal (Maasai rural village, visible in the background of the photos above), we were invited to witness their lion dance which includes jumping.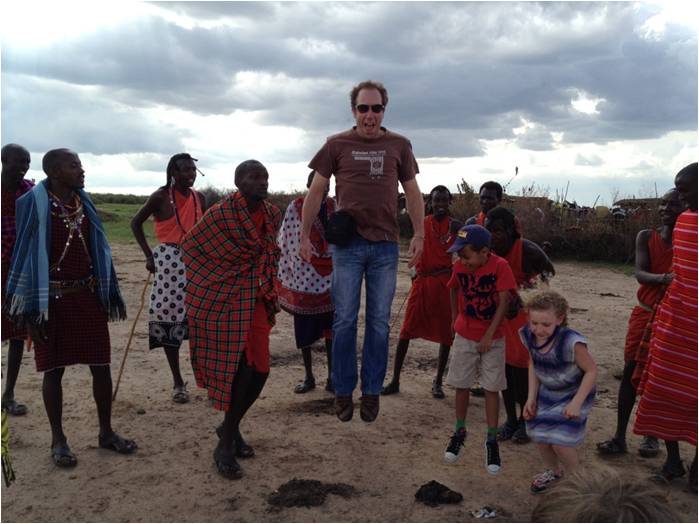 Maasai jumping is a tradition done at celebrations like a wedding.  The highest jumper gets the most ladies (of course)! They were kind enough to invite us to try. Check out of the video of us taking part in the Maasai jumping tradition.