Horses have played a major role in the development of all cultures, maybe because they proved reliable creatures and friends. For the past three holiday seasons, we have featured horses on our girls' tees. Take a trip down memory lane with us.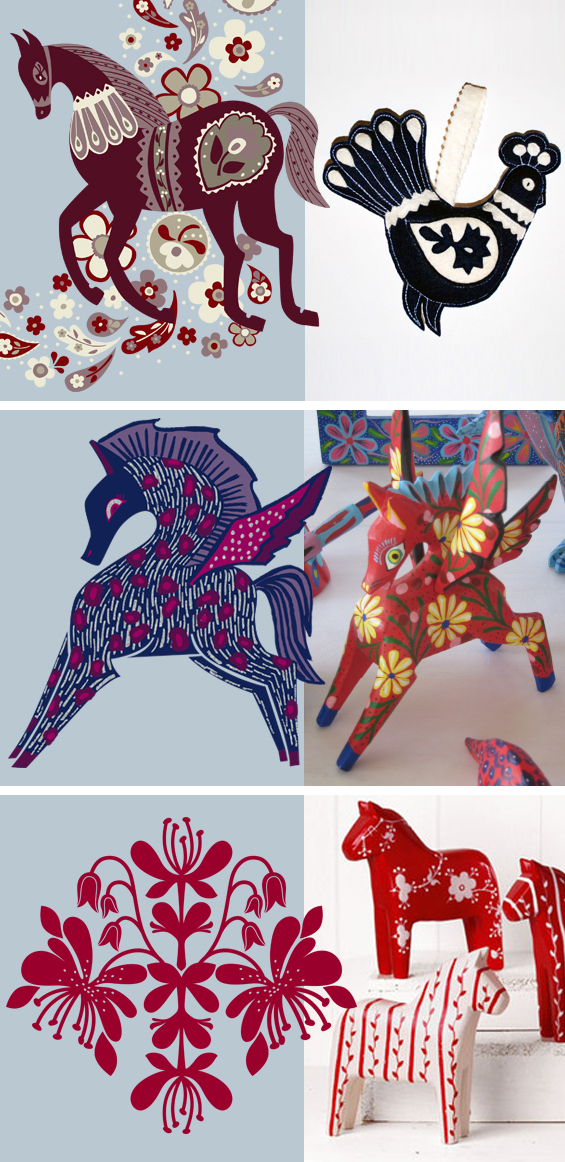 1. Old World Hungary Pony inspired by Hungarian reverse appliqué Christmas ornaments for tea's Fall 2010 collection
2. Modern Mexico Flying pony inspired by Mexican alebrijes Fall 2011 collection.
3. Motif from Swedish Dala horse for tea's current Nordic Design Collection. (image credit: ebay) Check out the Folk Sparkle girls' tee.
We made a printable coloring page so you can create your own holiday horse ornaments!