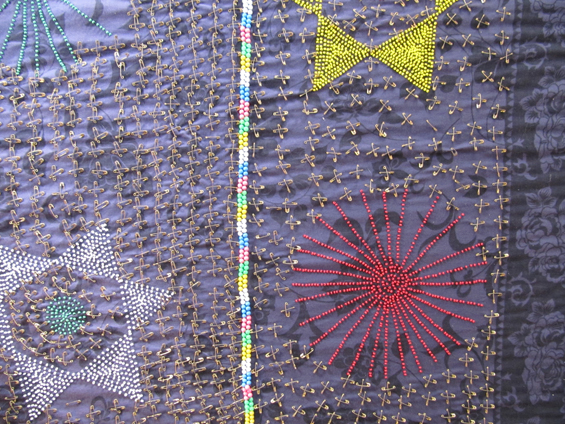 On our trip to the Limpopo Region, our designers were struck by the beautiful beading and embroidery on Nceka cloths.  The Nceka cloth is a traditional cloth worn over the upper body by Tsonga and Shangaan women.  Oftentimes it is an indigo dyed fabric embellished with beads and safety pins by the wearer herself.  Intricately embroidered Nceka cloths are saved for special occasions like weddings.
We loved the colorful and unique detail of Nceka cloths so much that we created the Mtititi Floral Tunic.  You can bring home a piece of South Africa too from our girls' tops!  The over-dyed floral indigo fabric is embellished to look like the beads from traditional Nceka cloths.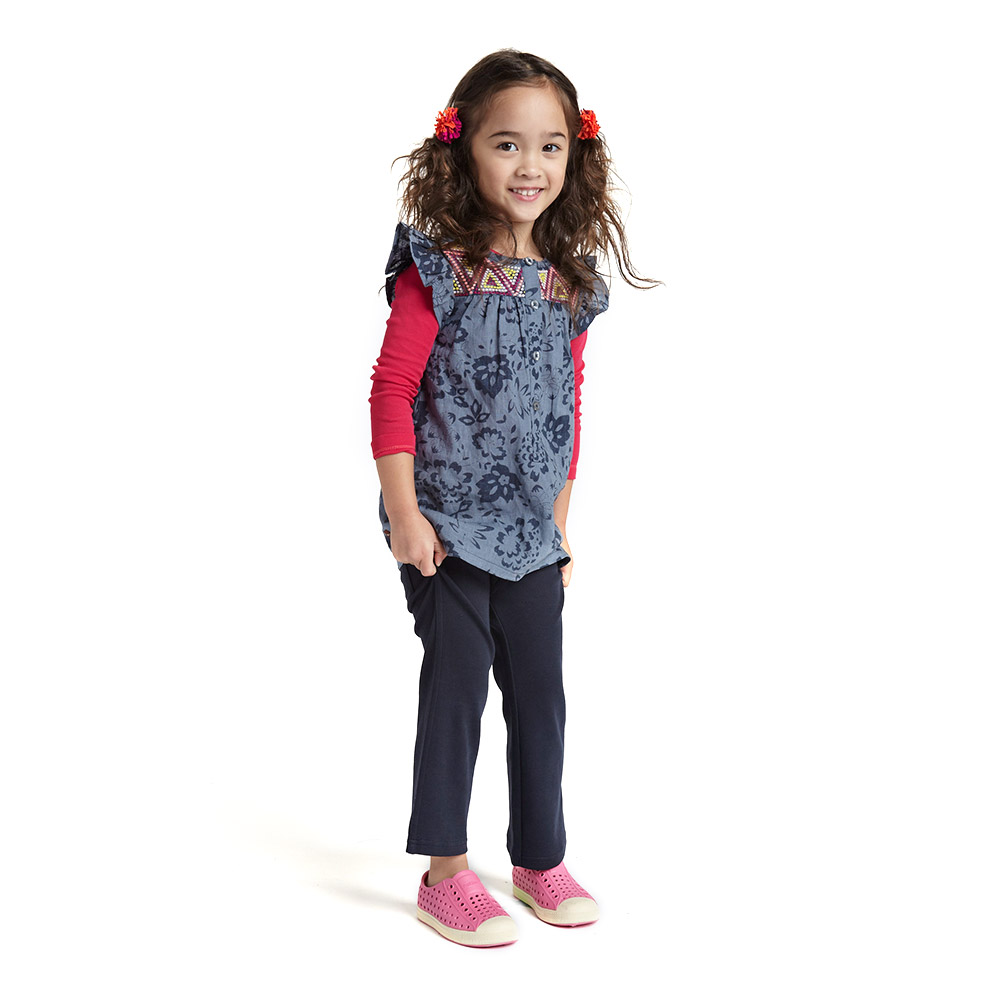 Watch the Mtititi Magic video to see beading in action and learn about how Mtititi has changed the lives of women in the Limpopo Region. Video courtesy of WatchKubasa via Youtube.