Laura Phelan, lifelong writer and travel junkie, reports directly each morning to her daughters, Annie (5) and Maggie (3). She purposely lives in Atlanta, Georgia so she can hop a non-stop flight to anywhere from the world's busiest airport. Today Laura is with us on Studio T to remind us that not all summer camps are just about canoeing and campfires!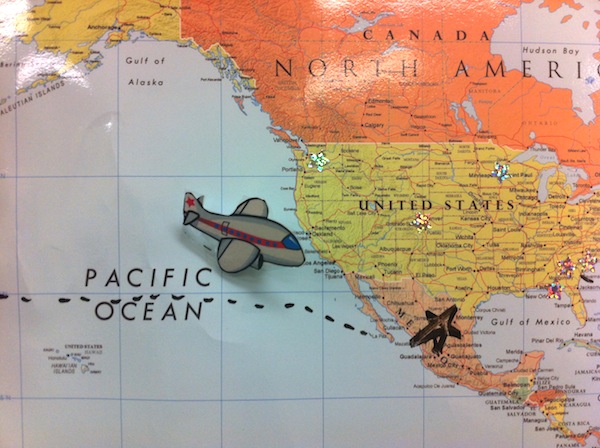 Summer time in my household means many things. Bare feet, long days at the pool, a trip to the beach, and camps. My two young girls, ages five and three, helped pick the camps they would attend this year. The unanimous vote was princess camp, something they did together. One chose tennis camp, the other school camp with her best friend.
I myself am a self-proclaimed travel junkie. I'd go virtually anywhere at any moment given the opportunity. For the second year in a row, I spent part of my summer helping lead a group of teenagers on a trip to a developing country. My girls are now well aware of how Mommy leaves to go somewhere far away, helps people, and then comes home with exciting stories and exotic gifts. The girls know they are too young to go, but I look for every opportunity to share with them my love of travel. So before we jump back into a new school year, we all signed up to attend an "Around the World" music camp.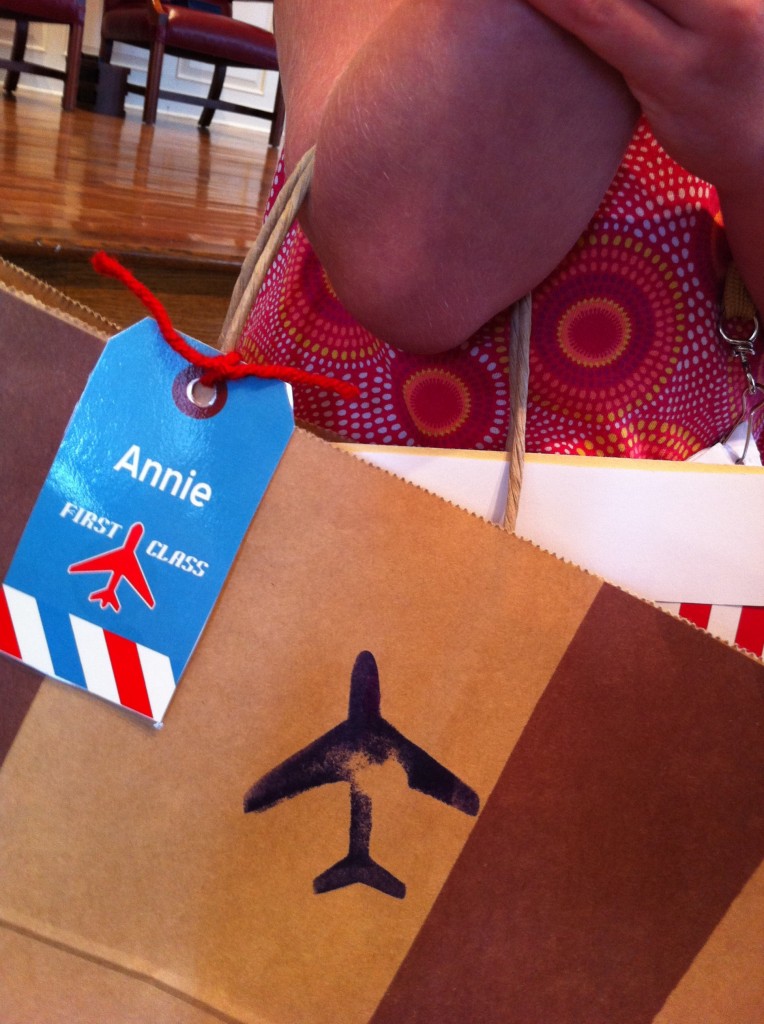 My daughters may not have proper travel docs or the required immunizations for a global adventure, but don't tell them that. They now have their own passports from the week. Each day, the campers "toured" a different place in the world, by way of music and art. The children learned what instruments are common in each country or region, and sang songs originating there. Then they created homemade instruments and other art projects. I was happy to serve as a volunteer and was able to travel right along with them. Like any good mom, I also snapped some pictures along the way.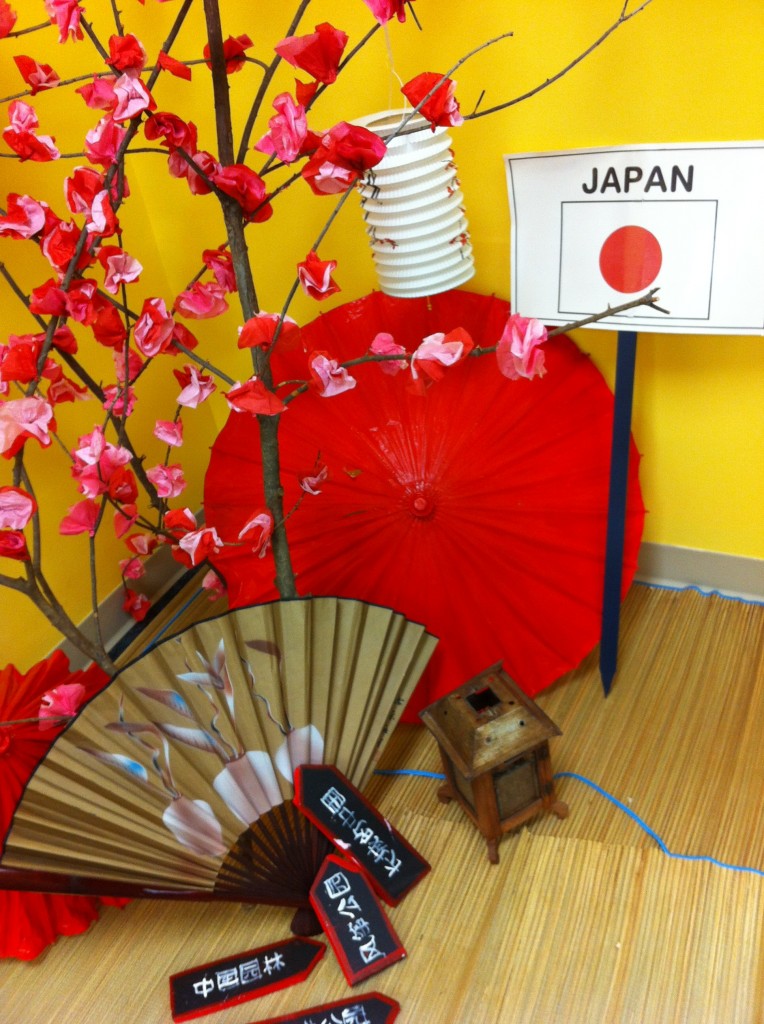 From the African savannah to Japan, down to Latin America and back home again, we all learned some things. Mostly, the children learned that music is a central part of every culture. After each session in the music or art room, they received a stamp in their passport. This gave me the opportunity to share with them my own passport, and talk about where the stamps are from.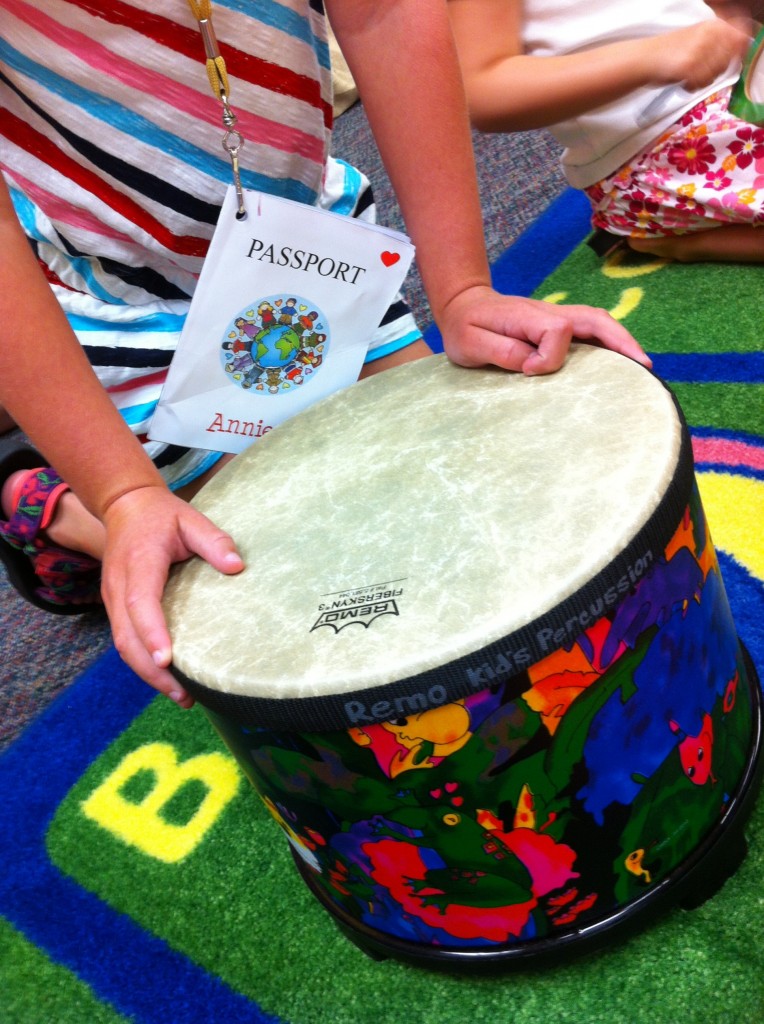 A poignant moment of camp came when my oldest turned to me nervously and said  "Mommy, are we really going to Africa?"
I laughed. "Not today, baby." I replied. "We're just pretending."
But one day, my girl, we'll go.
Laura recently starting blogging about her parenting adventures at littlepilgrimsblog.com. Say hello!