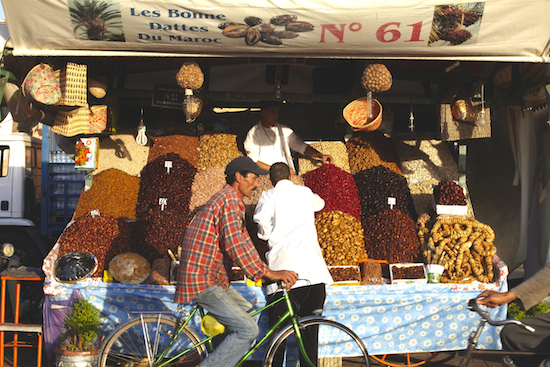 This photo was taken during our stay in Morocco. Dried fruit and nuts filled markets in almost every city we visited.
Things we found and want to share from this past week:
These maps might not be the most accurate, but made from signature regional foods, we found them to be quite lovely!
You may have seen fireflies in your backyard, but have you seen them like this?
Have you ever wondered what it would be like to sleep in an ice hotel? Nadia from Child Mode shares her experience with the Hotel de Glace in Quebec.
Completed in 2012, The Megaro Project was the largest mural in London. Are you familiar with the Agents of Change?
We love following fellow mamas on Instagram, so we were delighted to find Bloesem Kids roundup of Instagram Mommies – What a great bunch!