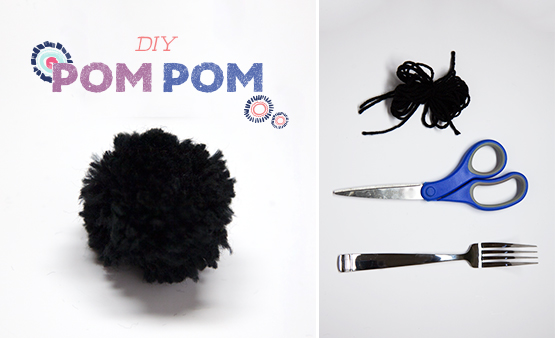 Pom Pom: A loose, fluffy, decorative ball or tuft of fibrous material.
With this DIY tutorial, you'll have handcrafted pom poms in no time! All you need is yarn, a pair of scissors and a fork to get started.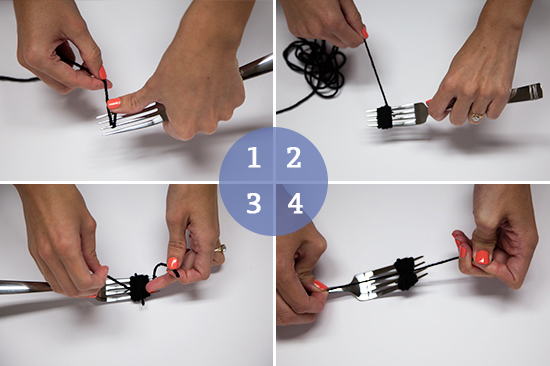 Begin by wrapping your yarn around the middle of the fork a few times.
Then wrap the yarn around the entire fork about 45 times. The more you wrap the yarn, the more dense your pom pom will be.
Take a 4 inch piece of yarn and wrap it around the middle of your wrapped yarn. Pull tight and tie in a knot.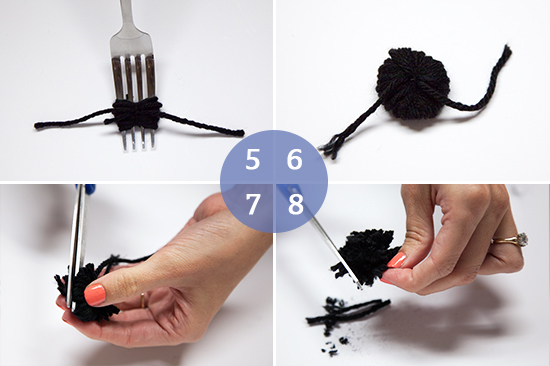 Carefully pull the wrapped yarn off of the fork.
Cut each loop around the bundle.
Give your pom pom a haircut, making each piece of yarn the same length. Fluff up your pom pom and enjoy!