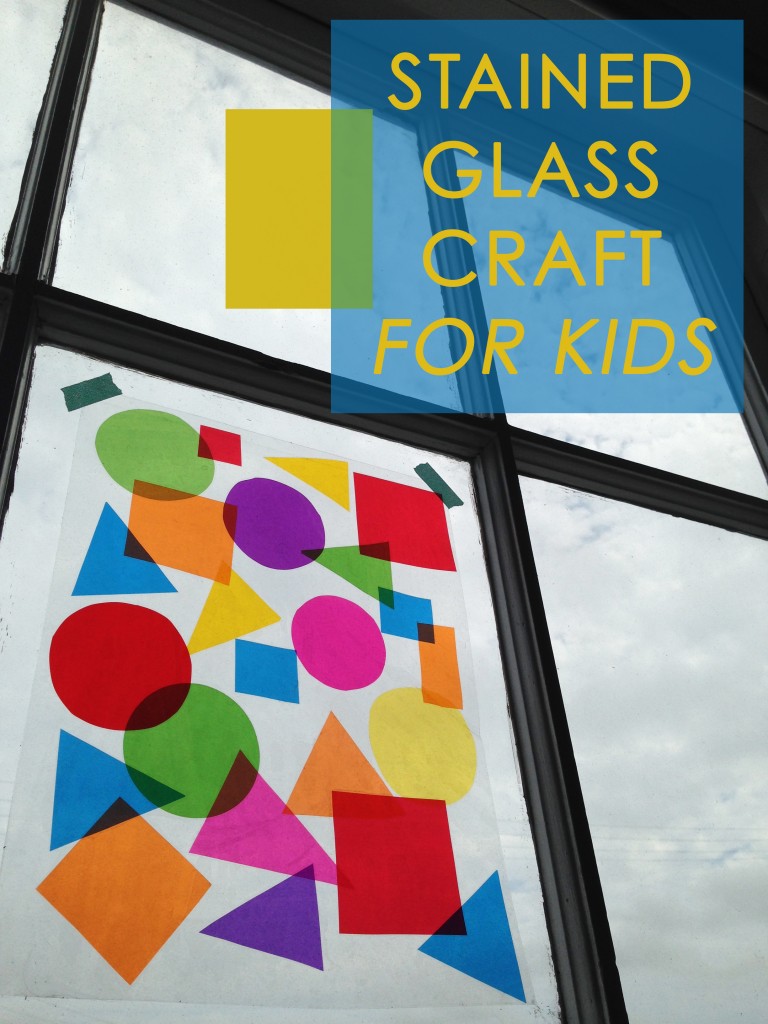 Inspired by the sharp shapes and bold colors of Bauhaus, here's a craft that's sure entertain. Bonus: Use this stained glass craft as a teaching moment for your little ones. Create warm and cool color schemes. Layer primary colors over each other to create secondary colors, you'll be amazed by what they come up with!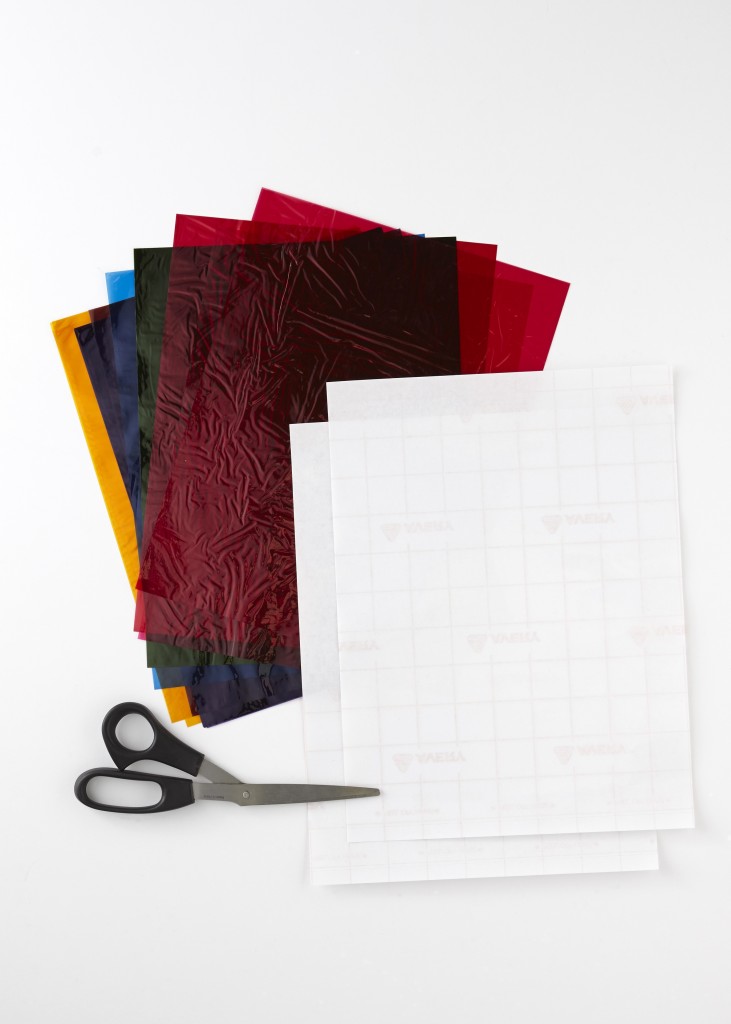 WHAT YOU'LL NEED:
Scissors
Colorful Cellophane Paper
Self Adhesive Laminating Sheets
(2 sheet per stained glass craft)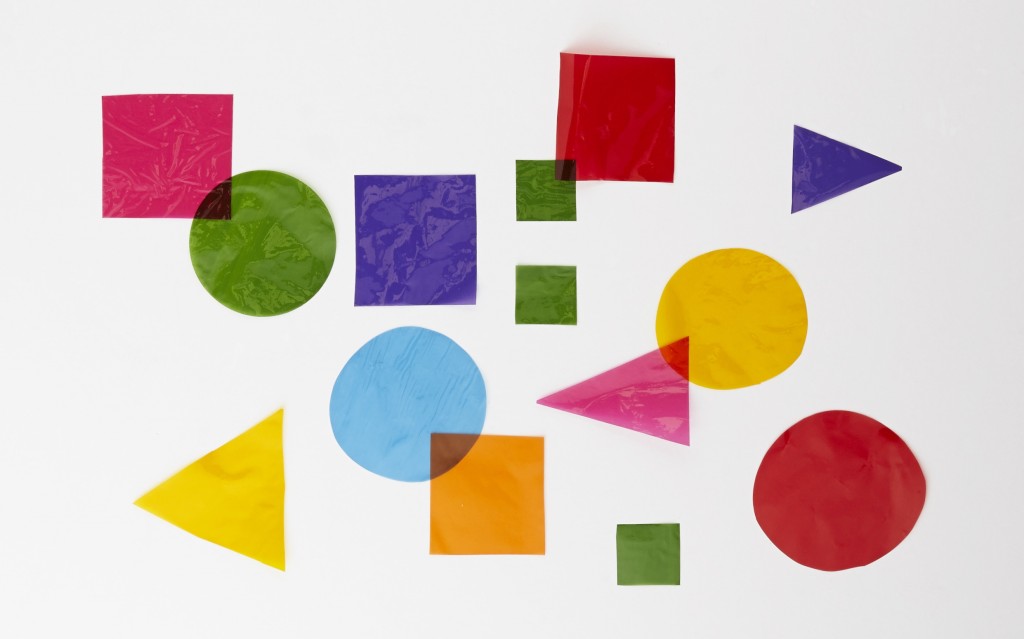 Cut shapes of all different sizes in various colors from your cellophane paper. This might be best with an adult's help, the cellophane paper is very delicate and we found that sharp scissors work best.
Create your stained glass! With the sticky side up, place shapes anywhere and everywhere. Remember this is a very sticky surface, where ever you drop your shapes that's where they'll end up!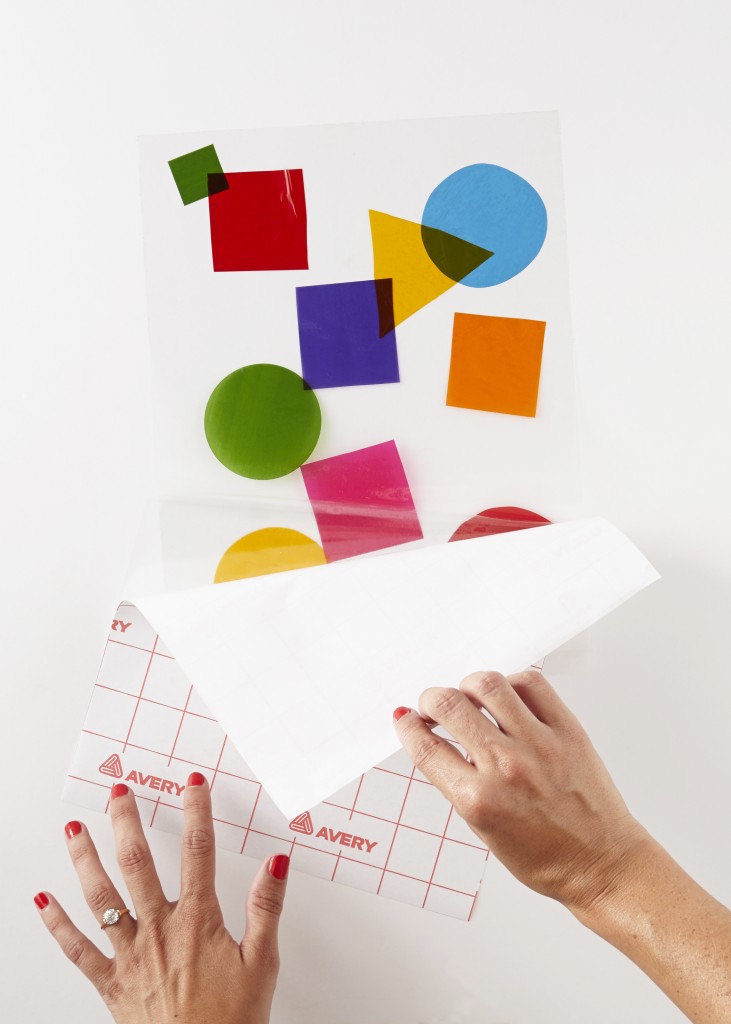 Attach the second laminating sheet to the edge of your stained glass and carefully remove the paper to reveal the sticky side.
Softly drop the top sheet to have it lay flat on your stained glass.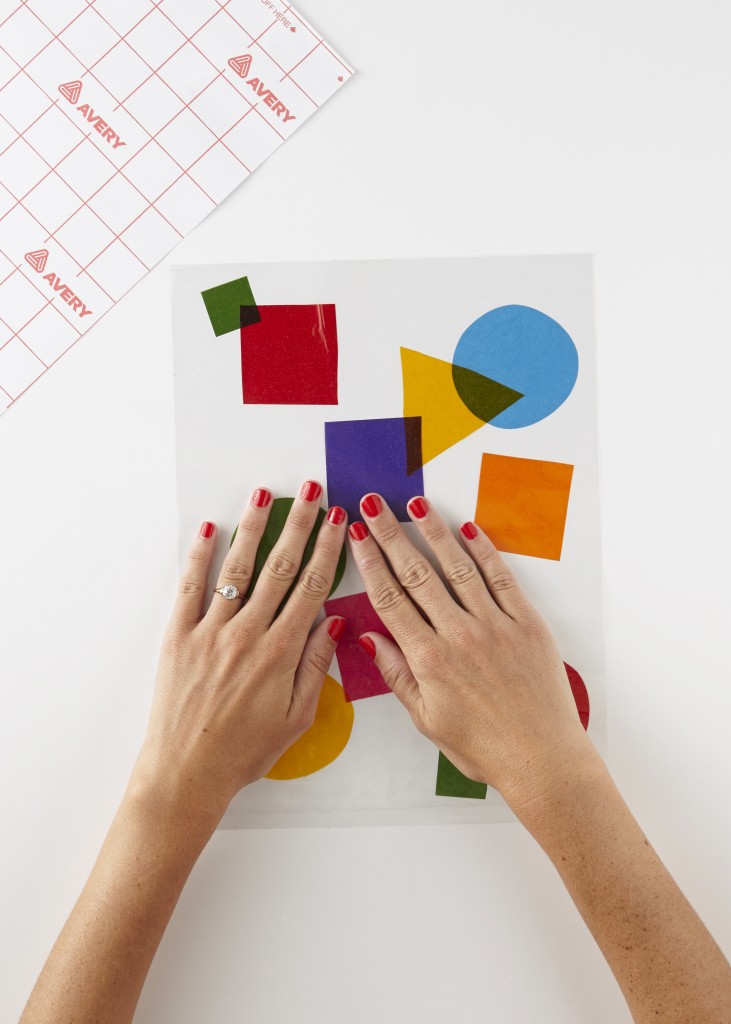 Pat your top layer down onto the bottom layer and your stained glass is complete!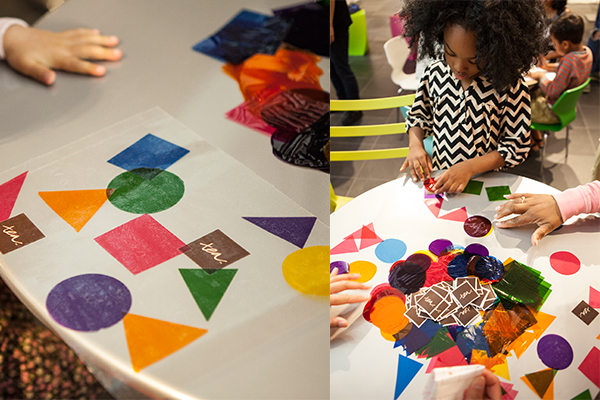 We created stained glass windows a few weeks ago during Room & Board's Family Fun Fest and they were a big hit. We can't wait to see what's created in your own homes!