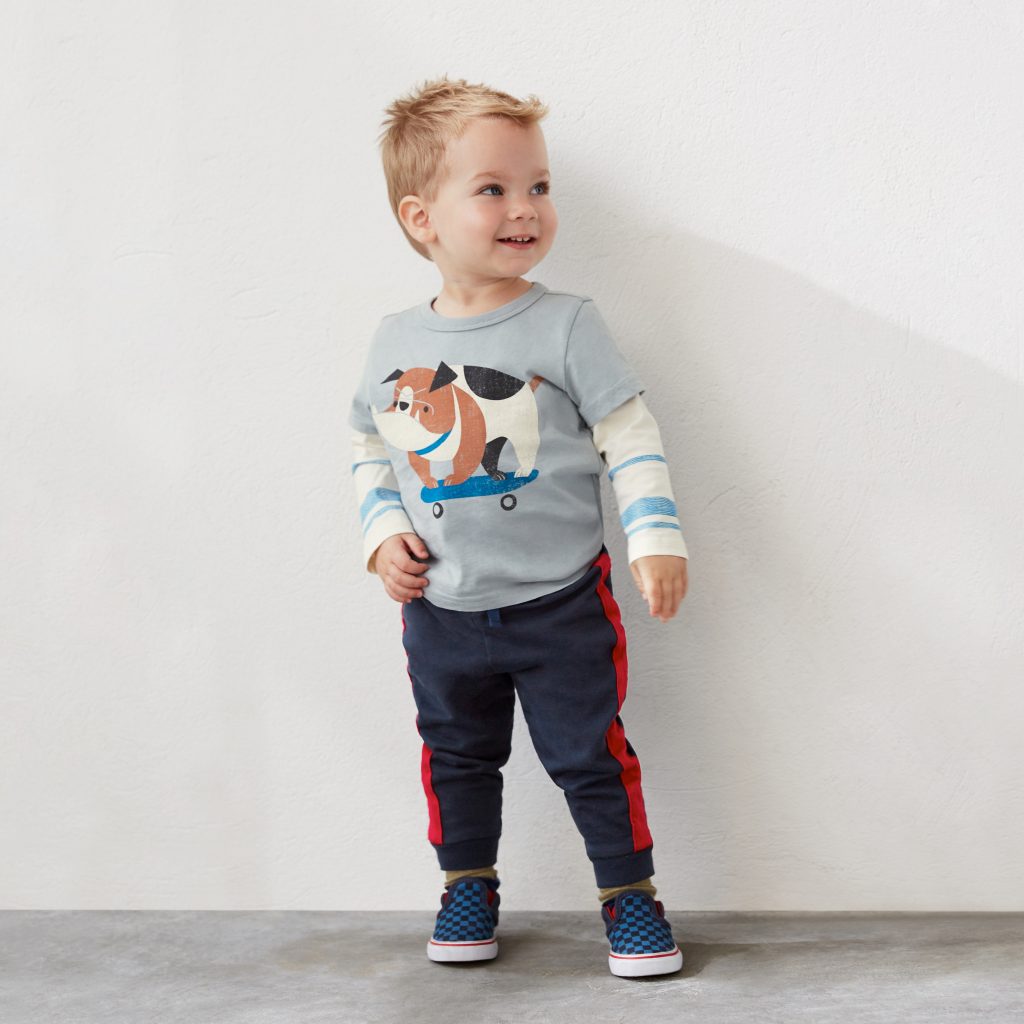 Have you ever seen a skateboarding dog? On our trip to Japan, we saw countless things that inspired us. But one that really sticks in our minds was an incredible (and hilarious) skateboarding dog. We saw him in a park in Tokyo and couldn't get enough. He even inspired one of our baby boy graphic tees!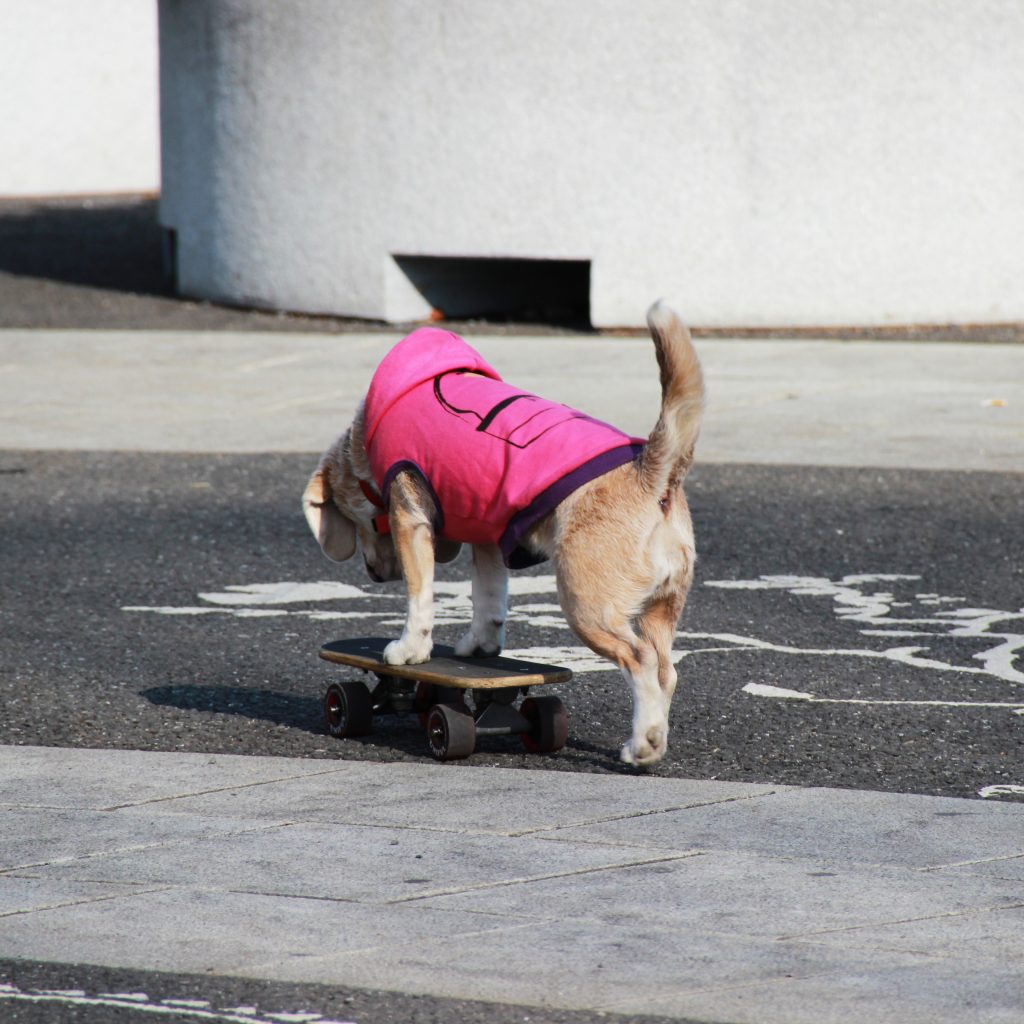 Did you know dogs could skateboard? Bulldogs are especially good at skateboarding as they have a low center of gravity and a wide body that helps keep them stable. To get going, the dog either keeps one foot on the board while pushing off the ground with their other leg, or they get a running start and leap onto the board. It is pretty amazing! We were lucky enough to see a beagle skateboarding at Yoyogi Park. Park goers in Tokyo can catch a sight of the famous bulldog, Bazooka, if they are lucky!
Don't forget to check out our Baby Boy Inu Graphic Tee. We bet your little citizen will fall in love with the adorable pup, just like we did!