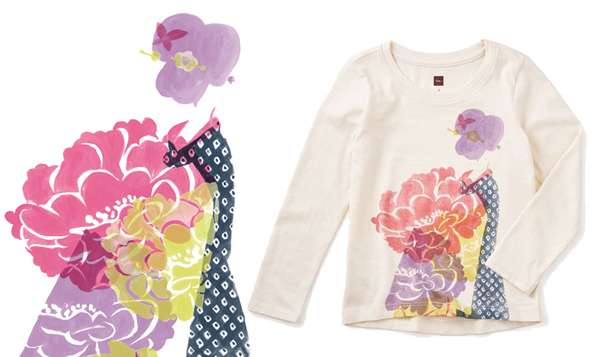 I was so happy to meet Hatsuki Miyahara when we visited Kyoto. She was kind enough to train over from Osaka just to meet up with us. She was such a sweetheart and even with the language barrier we connected immediately. Her paintings are beautiful and elegant with cheerful layered colors. Her paintings are uniquely her own, immediately recognizable because no one else paints like she does. Yet, they still feel quintessentially Japanese.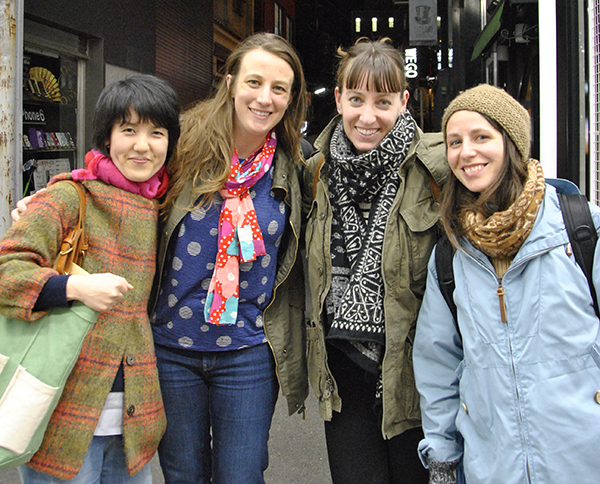 We asked Hatsuki a few questions about Travel and Art, our favorite subjects.
Where do you live now? 
Favorite destination in Japan?
Kyoto, Osaka, Ishikawa, Okinawa, The Seto Inland Sea and Tokyo.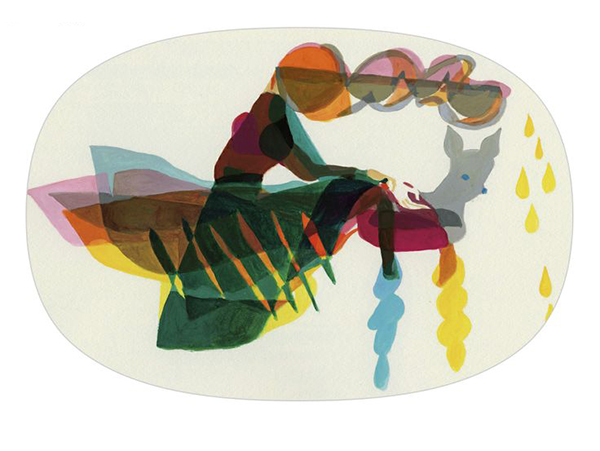 Favorite destination worldwide? 
Mexico, Argentina and Barcelona. I had been in those countries for learning Spanish. I love Sri Lanka. I went on a trip to Sri Lanka and I was admired by Ancient City of Sigiriya, and Sri Lankan are very warm.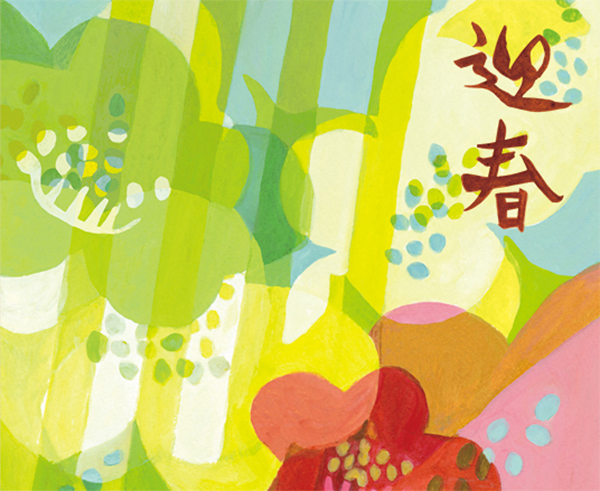 Did you always want to be an artist? As a child what career did you want?  
As a child I loved drawing but when I became an adult, I gave up to be an artist and I worked in an insurance agency. But I couldn't just give up, so I begun to drawing and advertise myself to several Japanese publishers.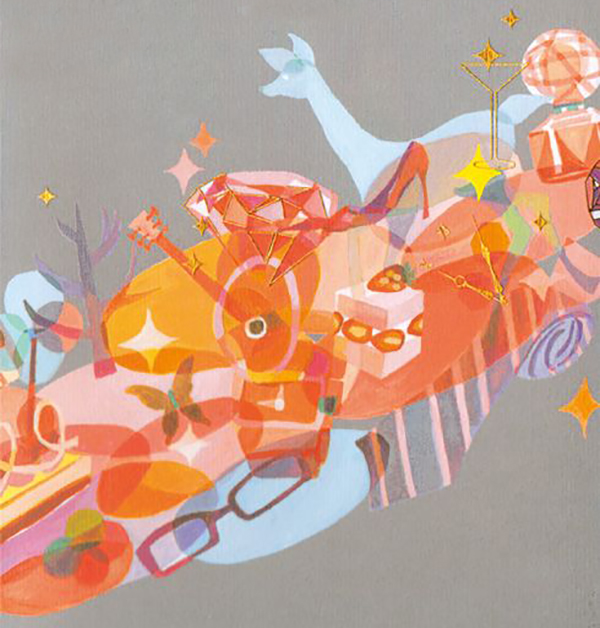 Favorite Color? 
Blue and orange.
Where do you get your inspiration?
Something I find on a walk, items from store window and kawaii-variety stores, Japanese comics "Manga". 
What artists have been the biggest influence on your work?
Egon Schiele, Paul Klee and Ben Shahn.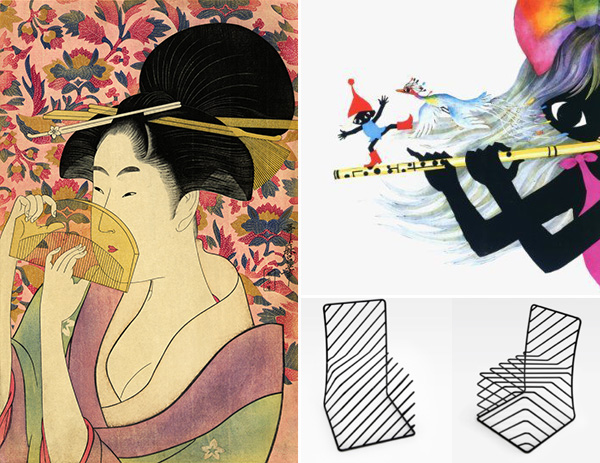 Who are some of your favorite contemporary Japanese artists? 
I don't have favorite contemporary Japanese artists but I love:
Kitagawa Utamaro, Fujishiro Seiji  and Sato Oki, who is a product designer.  
Will you send us a picture of your work space and tell us a little about your typical work day?  
When I have several works, I checked many favorite magazine clippings and net-surf for inspirations. When I get inspirations, I sketch by PC(Photoshop) and repeat trial and error. When my brain is fried, I'll take a walk.  Working hours are from 10am to 2am when busy. When I have time, I go on a trip to traditional places at Kyoto, Fukui and so on.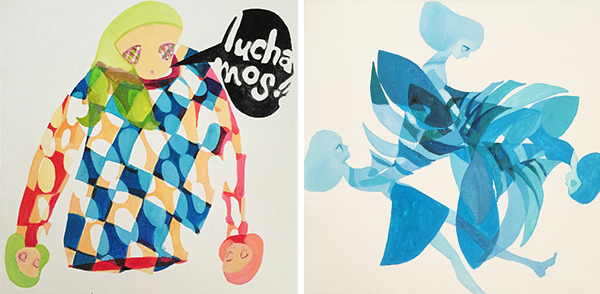 Are you working on any new projects you are excited about and want to share with us?  
My new project is a solo exhibition, which will be held next April at Osaka. Its theme is " Girl ".  Until now I never tried to draw girl's face, so now I try. Ashitanoshikaku, which is a famous graphic design office at Osaka, is the place where solo exhibition will be held. I collaborated with Ashitanoshikaku and we made new acrylic simple boxes for putting pictures in. 
Learn more about Hatsuki and see more of her work here.