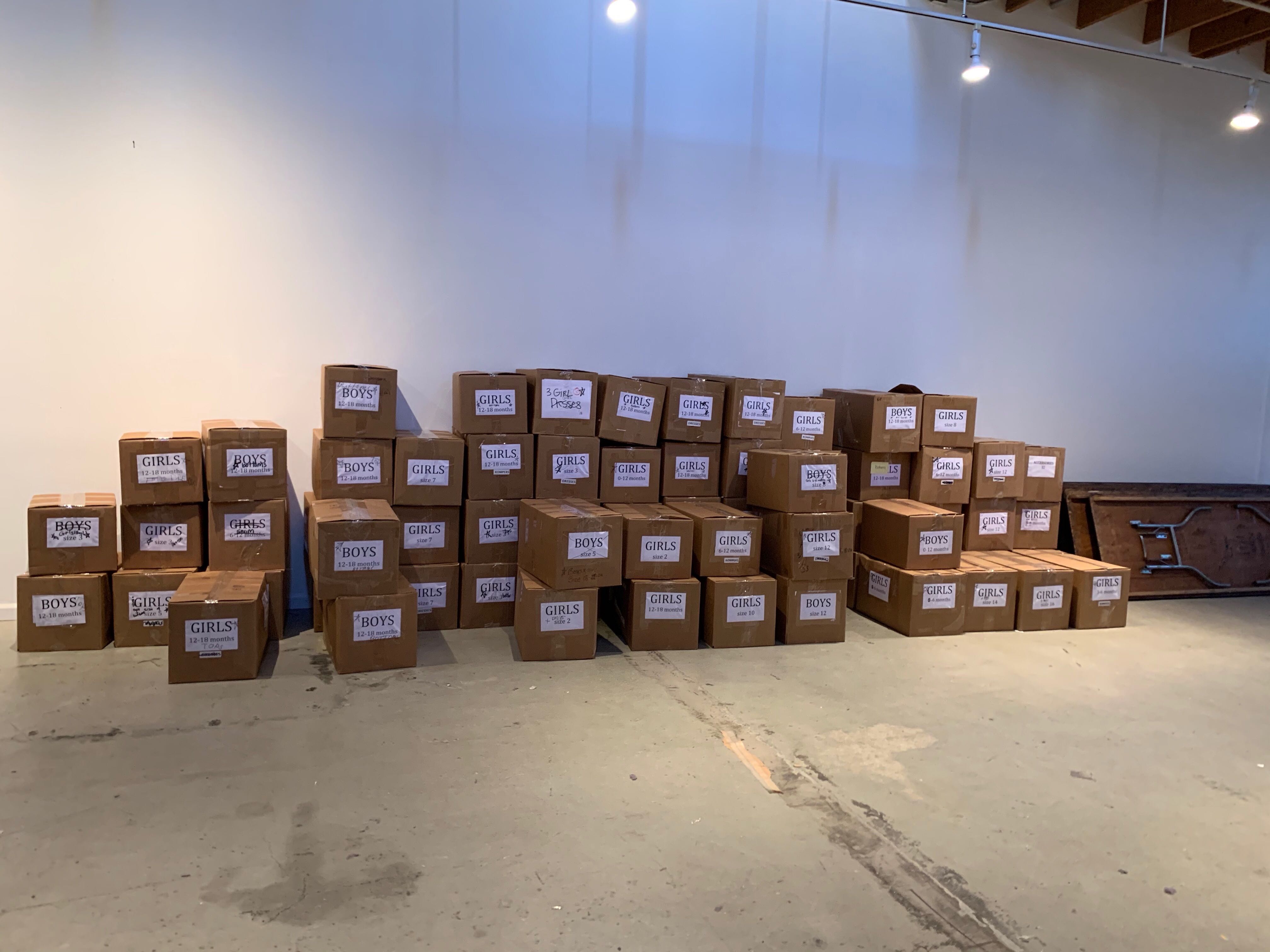 A couple of weeks ago, we held a Sample Sale at our San Francisco headquarters. The event drew Tea fans from near and far to shop styles from season's past. While it was amazing to see so many shoppers come through our doors, we recognize that not every family has the opportunity to shop Tea. We're committed to bettering the lives of children everywhere, including those in our own backyard. We used the remaining inventory to make a difference in our local community, donating nearly all of the leftover clothing to our neighbors at the Homeless Prenatal Program (HPP). We're proud to say we donated 63 boxes of clothing, totaling 12,000 units!
For over 30 years, HPP has empowered low-income and homeless families, particularly mothers motivated by pregnancy and parenthood, to gain the strength and confidence they need to change their lives. HPP partners with parents to address family health and stability during the transformative stages of pregnancy to kindergarten. As a holistic family resource center, HPP supports both parents and children in order to strengthen the whole family – and our community.
You can help HPP break the cycle of family poverty. You can make a donation to HPP at http://www.homelessprenatal.org/donate. Every contribution – big and small – makes a difference in a mother's life.