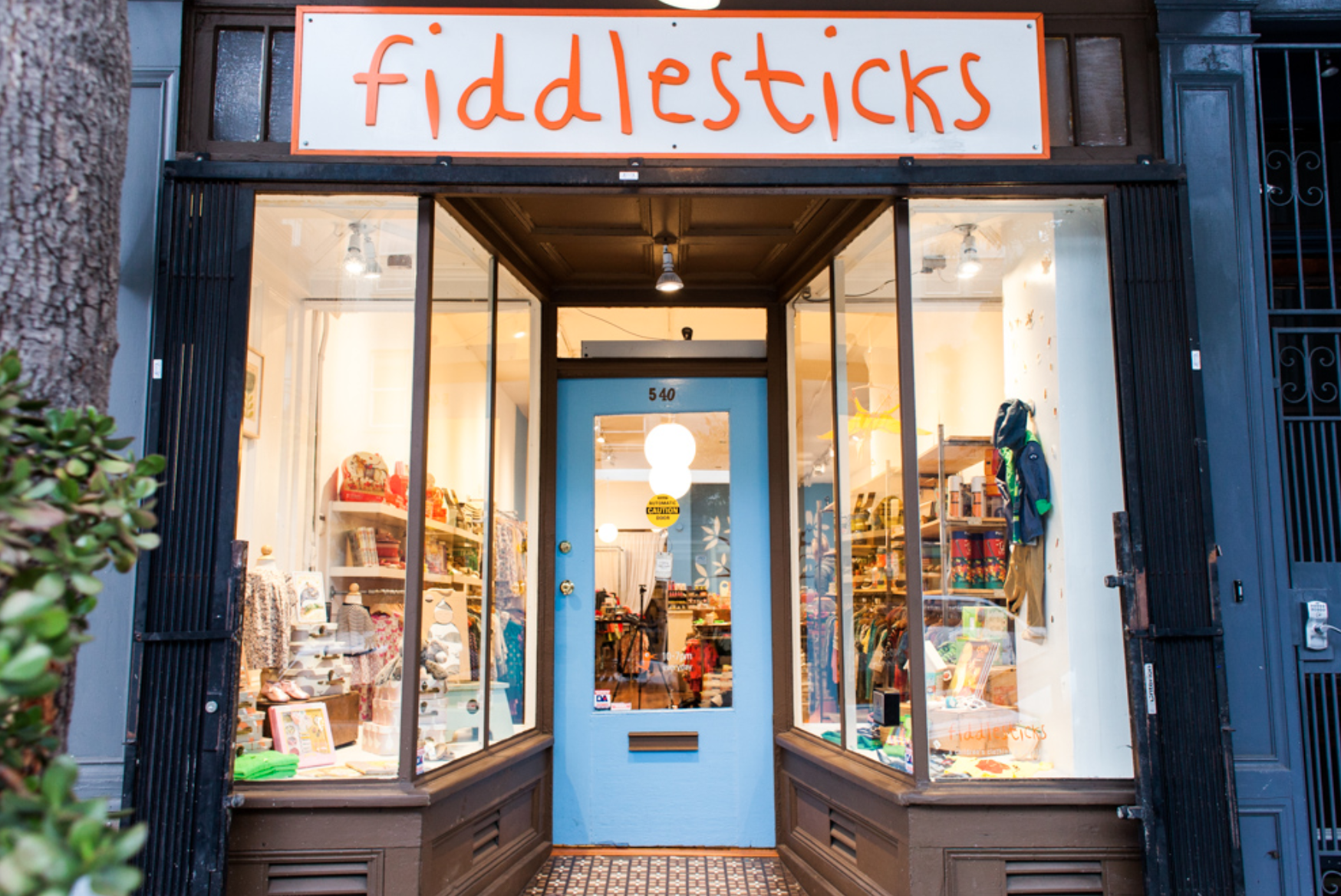 Every month, we highlight one of the three hundred boutiques across the country that help bring Tea to your local communities. This month, we're featuring Fiddlesticks, a boutique based right here in our own backyard in San Francisco, CA. After working for big companies like Coca-Cola, Fiddlesticks' owner, Elizabeth, decided to pursue her own passions. Read on to learn more about her story.
_______
What inspired you to open your boutique? How long has it been open?
I started my career at Coca-Cola in their Marketing department, and from there jumped into several Tech companies. It wasn't the right fit for me, and soon I found myself on a path to open my own retail store. I believe I was always meant to be an entrepreneur. I have been doing this for over 15 years now, and to me it's a lifestyle that I continue to really enjoy.
What makes your store special?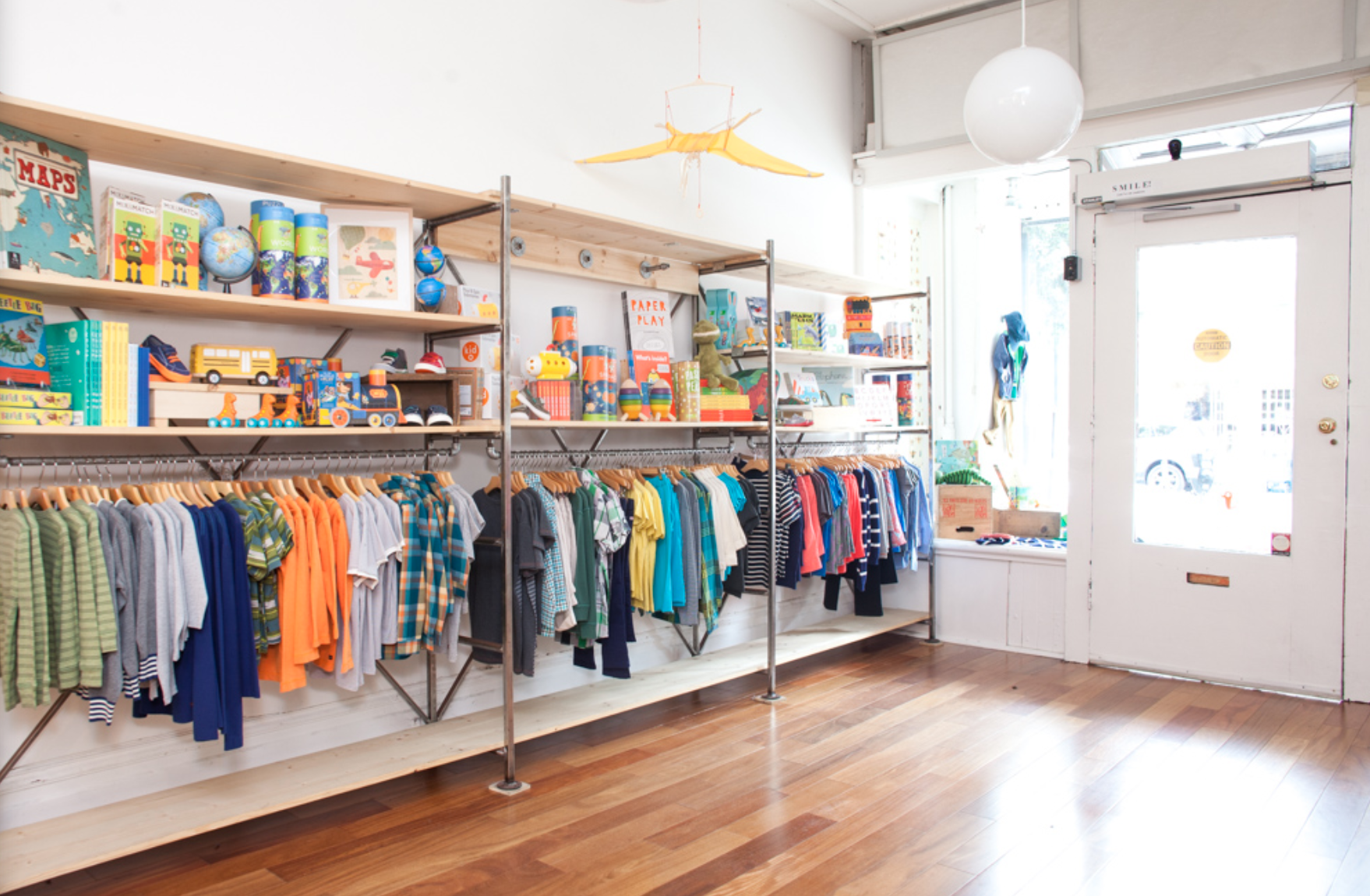 I believe it's the combination of our curation and merchandising. Design is really important to me when I head out on my buying trips. I look high and low to make sure the brand Fiddlesticks remains consistent in design and quality. And once in store, placement really matters – especially when mixed with toys and books.
I also believe our boys section is really special, and at times lately heavier than our girls side. The girls can't always get all the attention. 😉
What was your favorite Tea destination and why?
We have been with Tea since the very beginning – back when there were just a handful of designs. So we have seen many destinations in the last 15 years. My favorite destination will always be Japan. I see it as a return to the brand's roots, plus the designs are always beautiful.
What was the last trip you & your family took together, and what made it special?
This past summer we meandered our way through the Midwest for several weeks. My husband and I grew up in the Midwest, so this was familiar travel. We played with family and friends, and found ourselves in many known adventures. But we also tossed in a great deal of new to it all, which is what made it very special. Familiar travel with a mix of new was the right choice for us this summer. Plus, getting out of San Francisco during our freezing summers is always welcome!
Who inspires you (alive or not) and why?
My children! They are always schooling me in current lingo, wearing (or rejecting) the current trends, and always teaching me to be a better person. They are my light at the end of the day, and the force that keeps me inspired in this world that seems so dark right now.
What is one thing you think customers should know about the store that they may not be aware of?
We have an incredible Giveback program! We support local schools through our "It's In The Bag" program. When San Francisco introduced a mandated 10 cent shopping bag fee in 2013, we saw an opportunity to bring together our customers and our local school community. We now charge 50 cents per bag, and all the funds generated from shopping bag sales within a two-week period are matched by Fiddlesticks, sealed with a kiss, and donated to a local school.
You're a new addition in the crayon color box. What color are you?
In the world of Fiddlesticks, definitely Porange. Our brand colors are blue and orange, but we love to toss in pink here and there. Our favorite ribbon combo on our wrapping is white, pink & orange – PORANGE!
_______
Be sure to check out Fiddlesticks if you're in San Francisco, CA. Not in the Bay? You can support Fiddlesticks by shopping online at www.shopfiddlesticks.com. Want to see more stories like this? Be sure to follow Tea Collection on Instagram @teacollection.