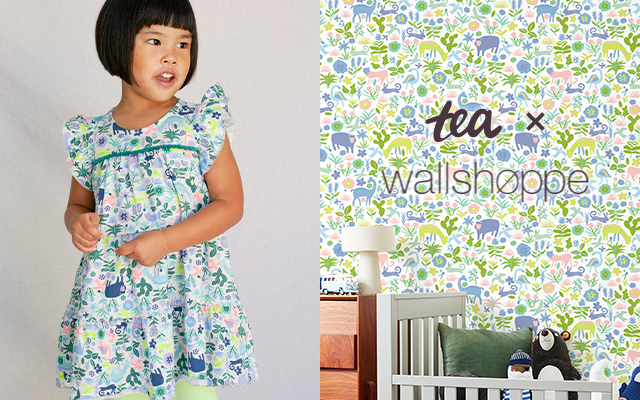 Here at Tea, we know a thing or two about unique prints. That's why we teamed up with Wallshoppe, a purveyor of hip, sustainable wallpaper, to create a limited-edition collaboration that brings our beloved prints to life.
To celebrate our newest Tea x Wallshoppe prints, we sat down with renowned LA-based interior designer, Nathan Turner, to get the inside scoop on his design process and tips on how to make the most of your space.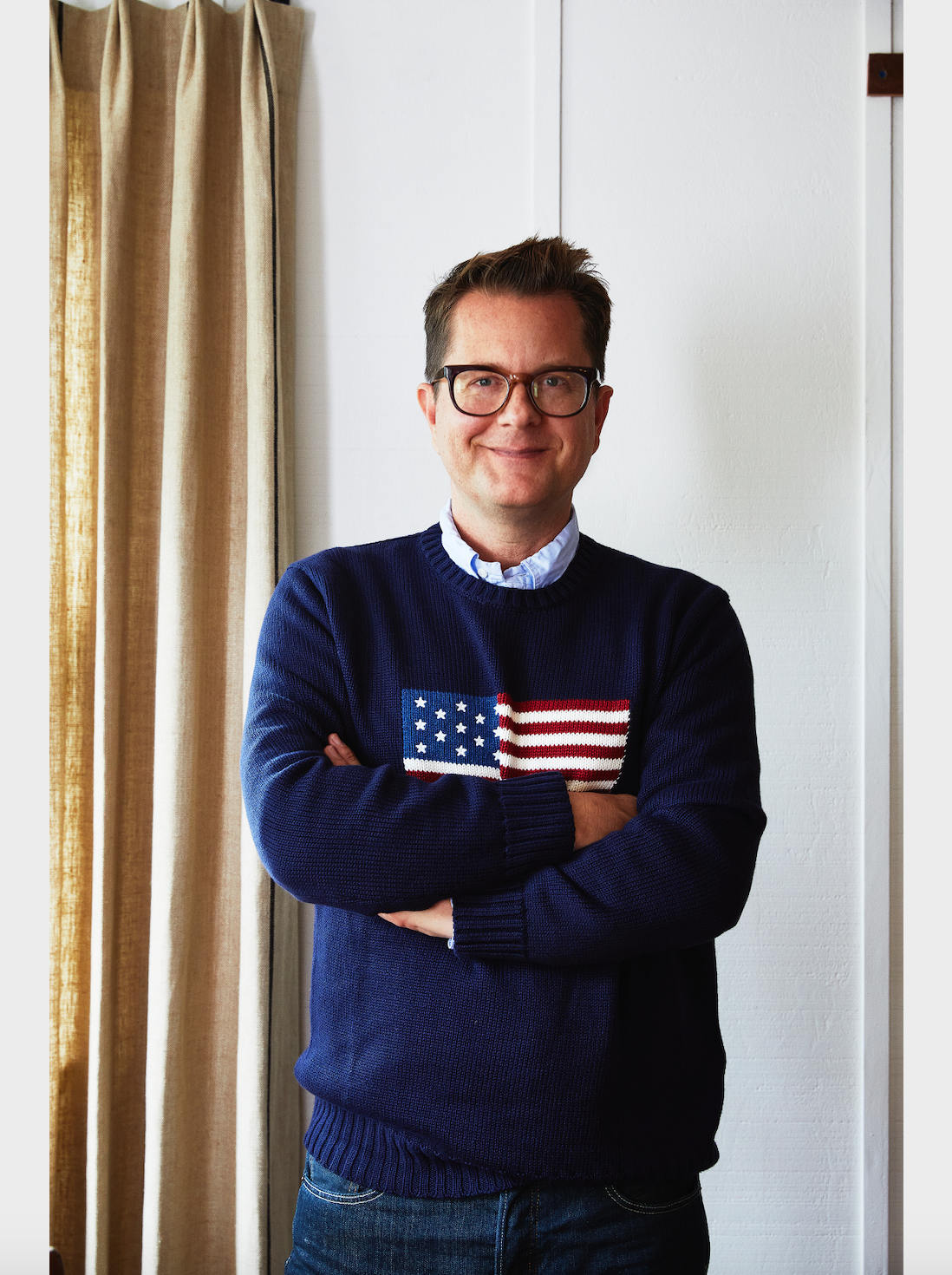 Introduce yourself and tell us about Wallshoppe and your role as Creative Director.
I'm Nathan Turner. I'm a decorator, author and the Creative Director at Wallshoppe. Bringing my interior design background into the design process at Wallshoppe helps to give our customer a very informed final product. As a decorator, I'm very well versed on color, pattern and the best way to use them, making Wallshoppe wallpapers ready for the consumer.
What are some of your favorite prints from the Tea x WS collection?
I love them all! But if I had to pick… My top 5 favorite prints from the Tea x WS Collection are "Tigers," "Chubby Bear," "Watermelon," "Crocodile," and "Rainbows."
Any design tips for parents thinking about adding wallpaper to a nursery or kids room?
For the apprehensive, removable wallpaper is always a great option. Especially for children as their interests and taste change so quickly. Other than that, I'm a go-for-it kind of guy, so I say a kid's room is the one room in the house to really be playful. Why not go big and choose a fun, colorful print?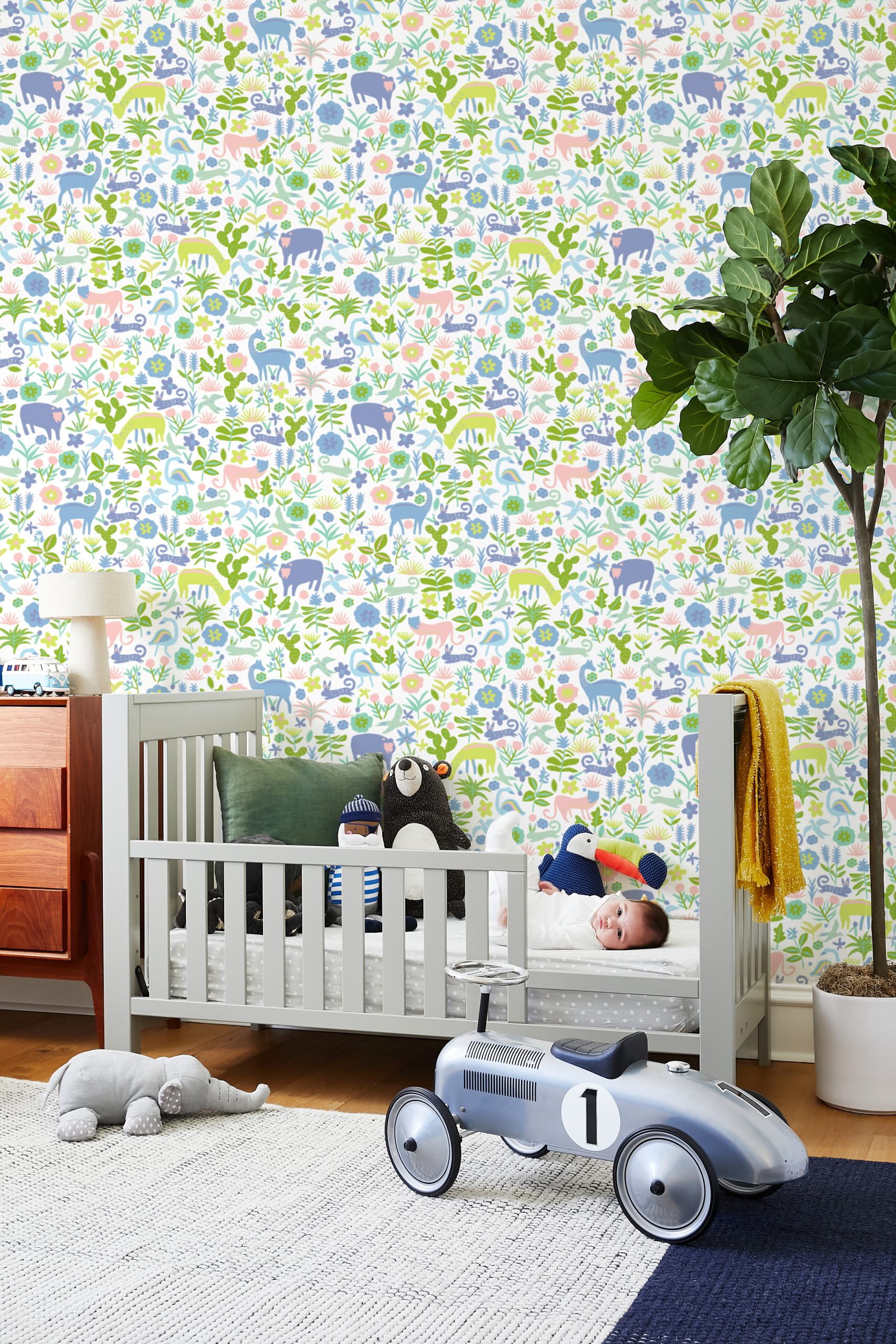 There are so many great print and color options! How do you go about narrowing down wallpaper prints for a design project?
It all depends on the client and who the person is. I like to decorate last, so it's really about who's living in the room, how they live, what their tastes are, and choosing the right color and pattern combination for them.
Are there other creative ways to use wallpaper besides putting it on the wall?
Yes of course! Installing on the ceiling is great. I love to pick complementary patterns and do a wall in one pattern, the ceiling in another, and an adjoining bathroom in a 3rd pattern. The removable wallpaper panels are great for the back of bookcases and installing on inexpensive furniture or for lining drawers. I also put wallpaper on lampshades. Those are just a few examples!
You can shop the entire Tea x Wallshoppe collection here. Want to show off your new Tea walls? Tag us on social @teacollection and @wallshoppeofficial!