With a COVID crisis transpiring in South Asia right now, we reached out to our longstanding giveback partner, The Global Fund for Children (GFC), to see how they're supporting those impacted by a devastating second wave of COVID-19. Read on to learn more about what the GFC is doing and how you can help.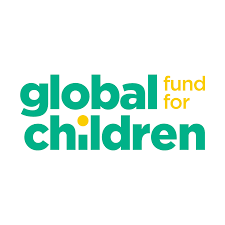 In India, nearly 350,000 new cases of COVID-19 are reported daily, with many more believed to be underreported (Source: The Global Fund For Children). With limited hospital beds and oxygen supplies to aid infected patients, there are increasing fears about the impact COVID-19 will have on the country. To exacerbate the problem, recent news of a fatal "black fungus" infection targeting those recently afflicted by the coronavirus add to a growing list of concerns over the country's recovery.
Infections have also reached an all-time high in Pakistan and Bangladesh, with vaccinations not reaching those in need quick enough. There is a massive struggle throughout the region, and state and social welfare agencies struggle to support children and young people who have lost one or both parents to COVID-19. These kids are without access to safe spaces, food, and basic hygiene supplies.
The GFC's local partners in India, Pakistan, and Bangladesh are providing direct emergency relief and essential services to children and their communities. We continue to donate 10% of all our profits to the GFC, as well as 100% of profits of our kids and adult masks to the GFC's COVID Relief Fund.
If you want to help the COVID crisis in South Asia, donate to the GFC at checkout at www.teacollection.com or directly on the GFC's website here. Together, we can help make the world a better place for children everywhere.