Every season, we collaborate with artists from around the world to bring you one-of-a-kind designs. This season, we tapped Portuguese surfer girl @lizzyartwork to create two t-shirts embodying her surfing soul and spirit. Her art is a representation of what she's learned from the ocean while surfing, and her art style is inspired by classic surf movements, geometric figures, retro surf iconography, and more. Read on to learn more about Lizzy, her life in Peniche, and what surfing and art mean to her.
How old were you when you started surfing?
I was 15 when I bought my first surfboard. 17 years ago, surf schools didn't exist like they do now, so it was common to start surfing by learning from someone in your family or a friend. For me, it was from watching someone surf on TV. Teaching myself took longer and required tons of preservereance, but all the time I spent learning made me fall in love with the ocean.
You helped us design the "Lizzy Surfer Girl Graphic Tee" and the "Lizzy Surf Car Graphic Tee" – what do these designs mean to you?
Surfing is in my veins. I can change every single aspect of my life, but not the fact that I am a soul surfer. I designed these tees to encourage little girls to feel inspired and to be encouraged to start this life adventure. 
What's one thing someone traveling to Portugal should see or do?
For me, Portugal is all about the sun, the coastline, and the stunning natural landscapes, so anywhere by the ocean. Go to the beach and soak up the maritime vibes and eat some tasty and fresh Mediterranean food. Simple as that.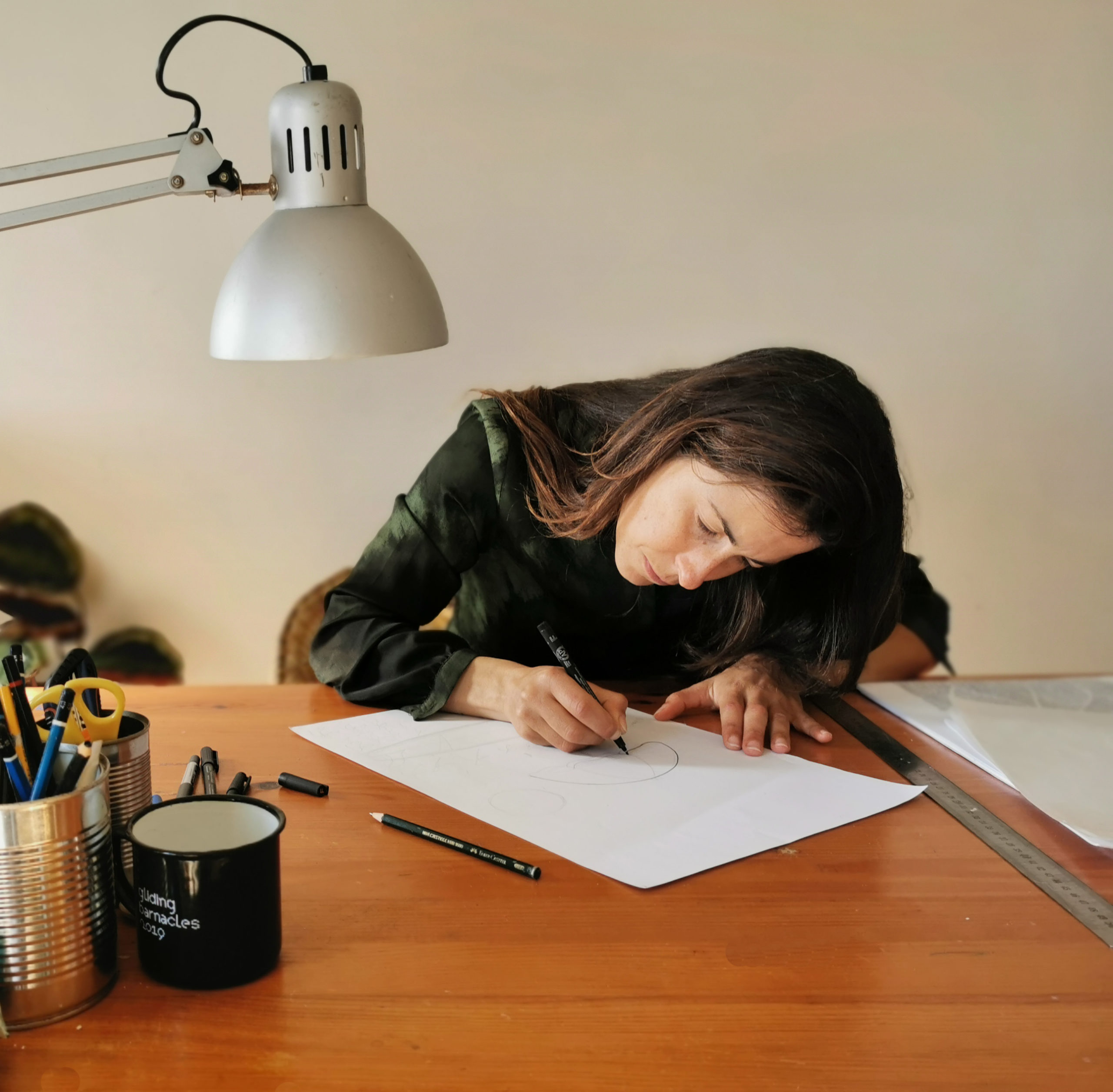 What do you hope people will take away from your art?
I hope people feel my strong connection with the ocean and maybe understand the state of presence that can be generated when we are among nature. My illustrations show the reflections and the inspirations that come from being close to the ocean. The nature around us leads to the nature within ourselves. 
Where's the first place you'd travel to once the world opens back up?
Oof… That's a hard question because I am a travel lover. I love ancient history, so I would love to visit Egypt and Jordan. On the other hand, I love to surf in warm waters, so the Philippines may be one of my next choices!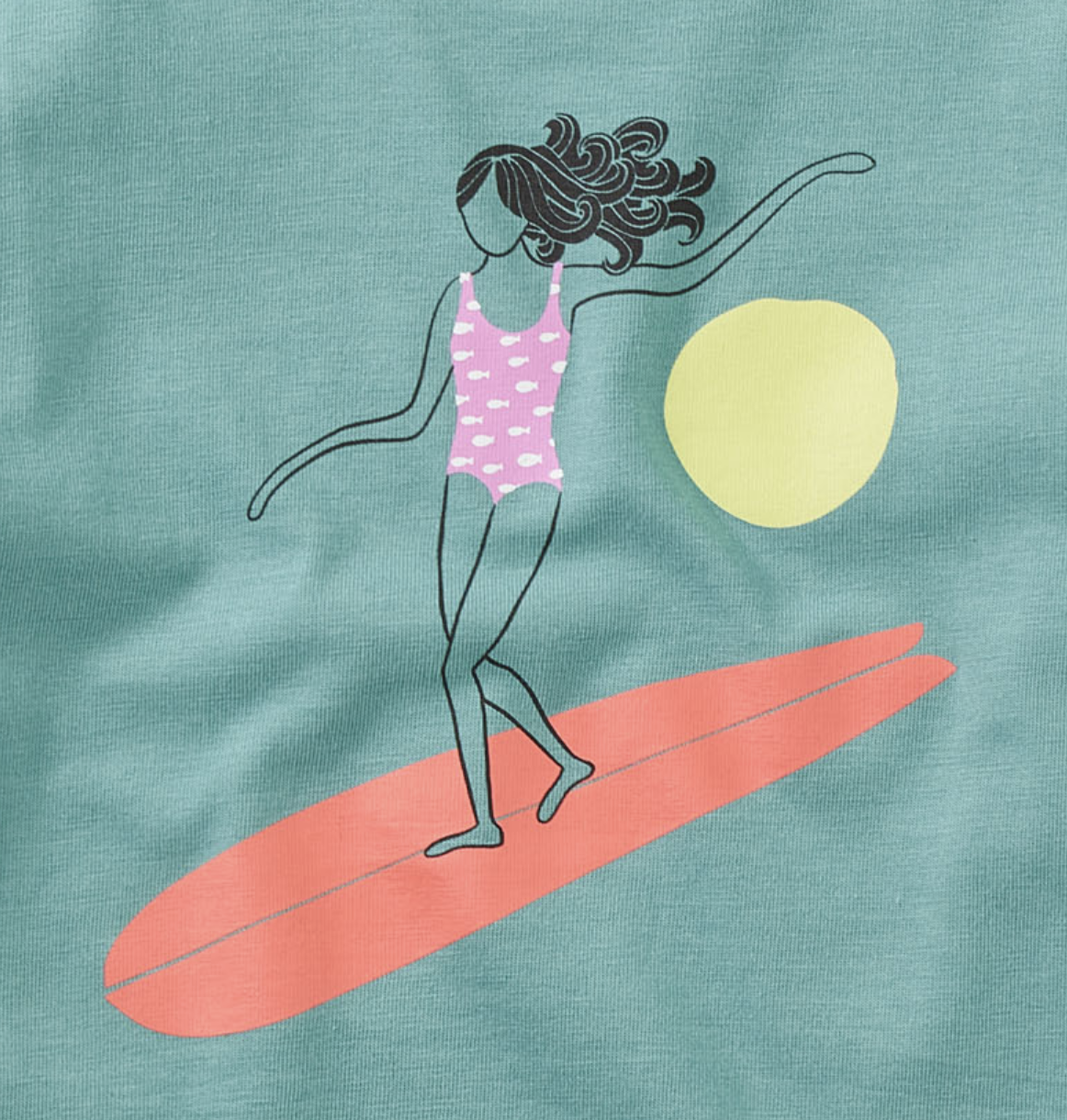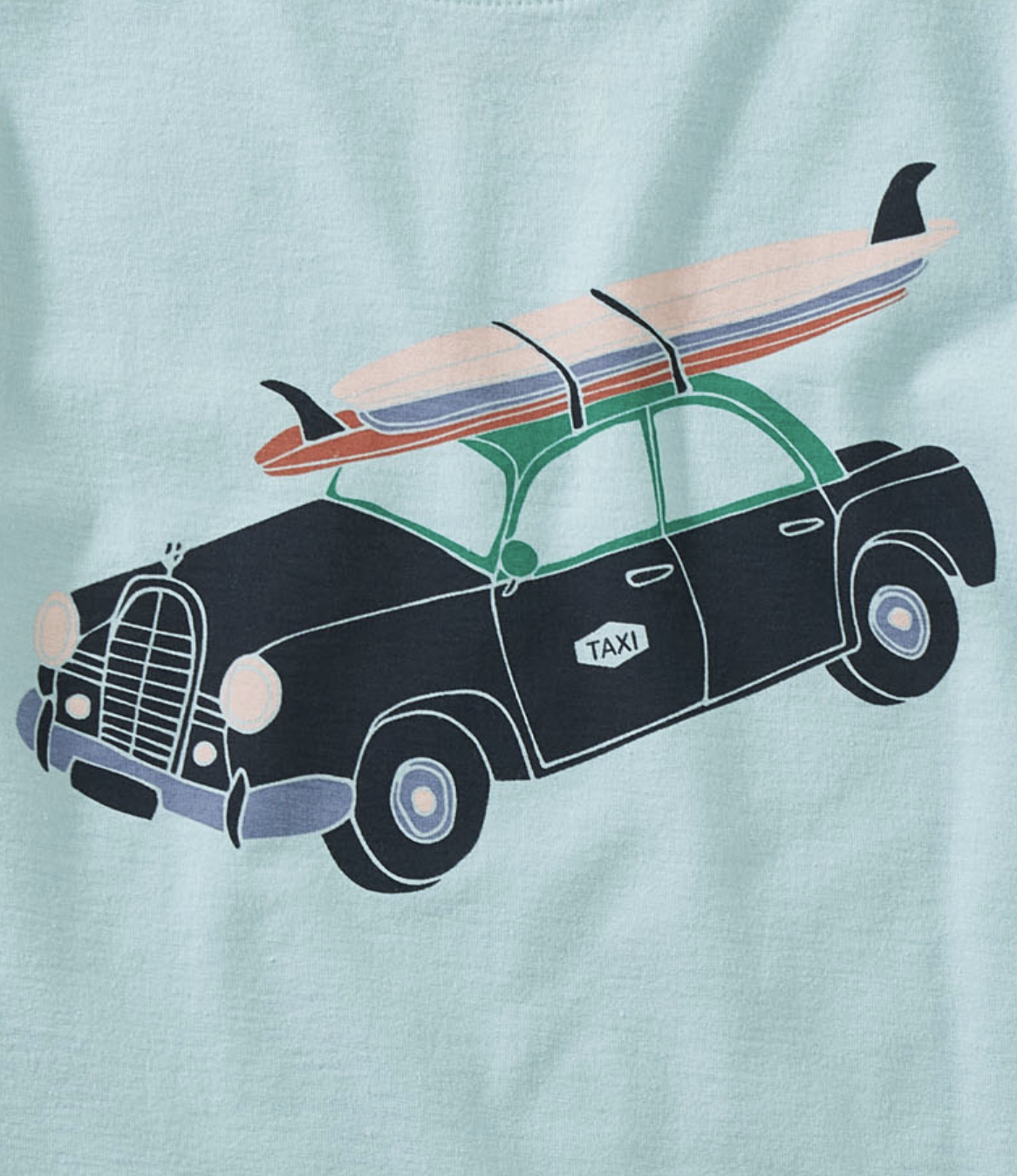 You can shop both of Lizzy's designs here. Don't forget to check out Lizzy's artwork at https://www.lizzyartworkshop.com/ and follow her on Instagram @lizzyartwork.