Portugal has a rich history with regional fashions to match. In this activity with Finding Stuff Club, design your own paper doll inspired by traditional Portuguese fashion. This paper doll set has a variety of outfits, each with its own story to tell. Let your imagination run wild while styling your paper dolls.
Supplies Needed: 
Colored pencils or markers
Scissors (ask an adult to help with the tricky parts!)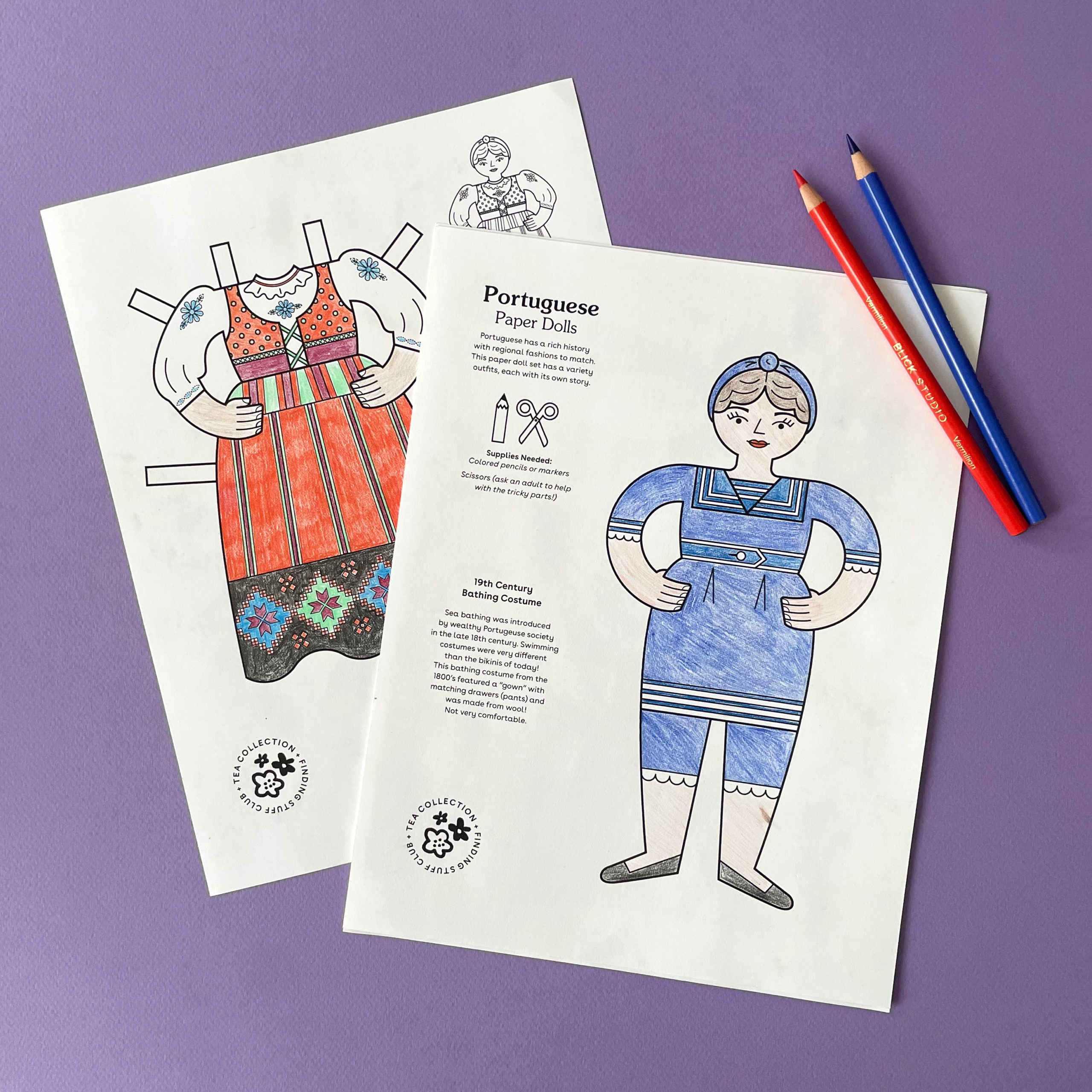 19th Century Bathing Costume Paper Doll
Sea bathing was introduced by wealthy Portuguese society in the late 18th century. Swimming costumes were very different from the bikinis of today! This bathing suit costume from the 1800s featured a "gown" with matching drawers (pants) and was made from wool!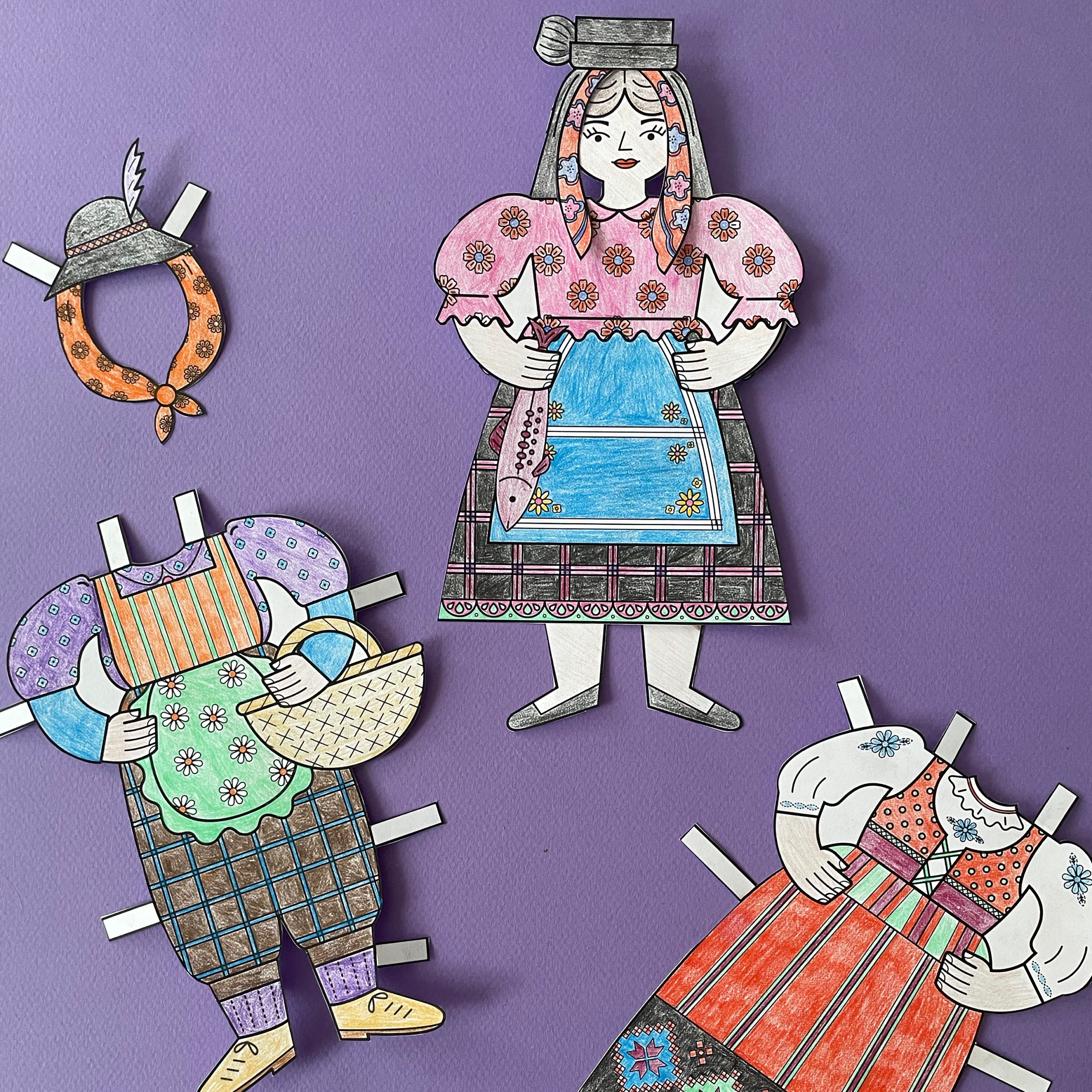 Estremadura Fish Seller Paper Doll
Estremadura is a western Spanish region bordering Portugal. The traditional garb of women in this coastal region was a layered delight, punctuated with a black hat, large feather, and scarves. Estremaduran women used to sell fish door-to-door in this outfit. Pretty neat!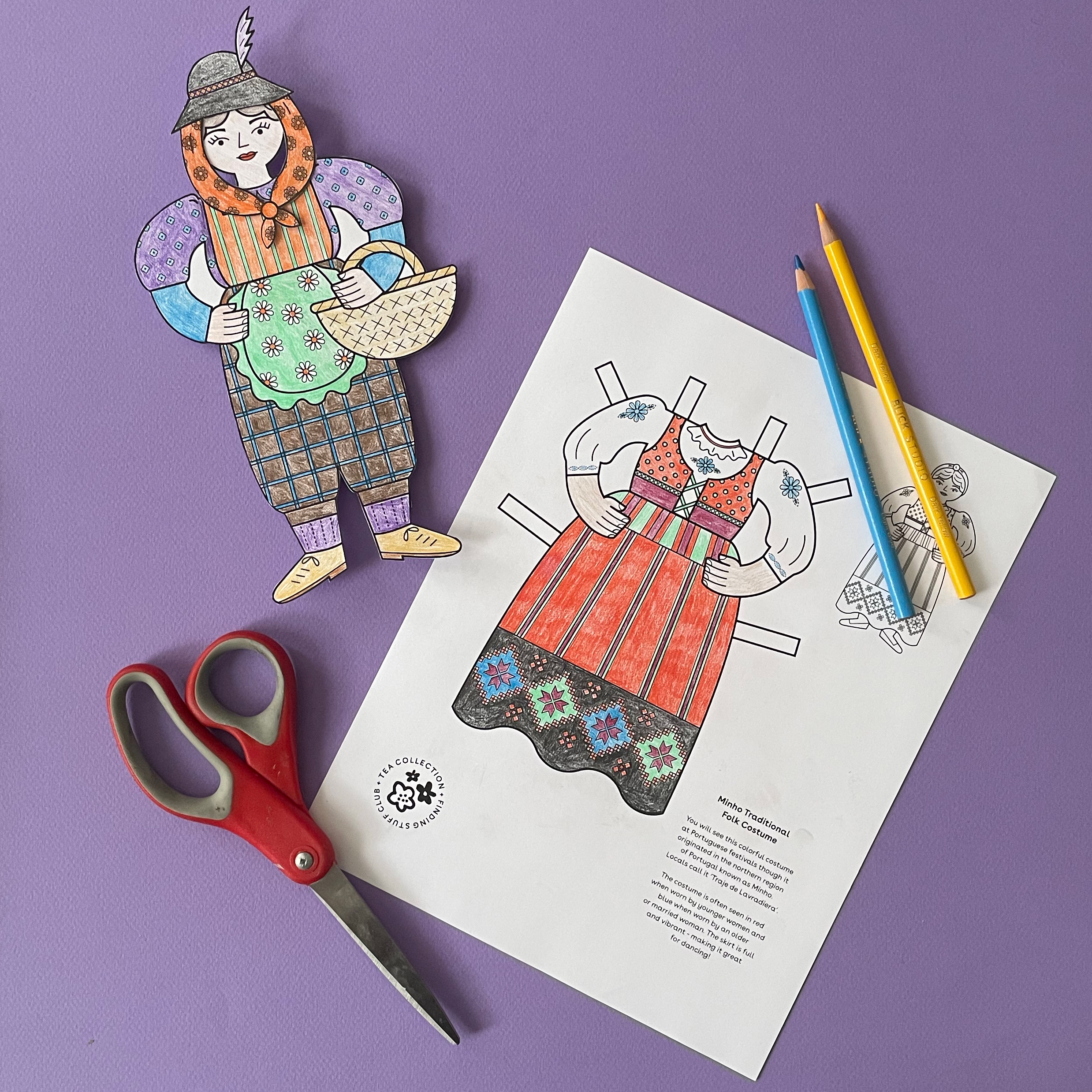 Minho Traditional Folk Costume Paper Doll
Commonly seen at Portuguese festivals, this colorful costume originated in the northern region of Portugal known as Minho. Locals call the dress 'Traje de Lavradeira.'
The costume is often seen in red when worn by younger women and blue when worn by an older or married woman. The skirt is full and vibrant, making it great for dancing!
Alentejo Farmer Costume Paper Doll
This very stylish outfit was worn by women who worked the fields in southern Portugal. Women needed the freedom of movement, so they tucked their cotton skirts at the waist or made them into pants. Colorful socks completed the look!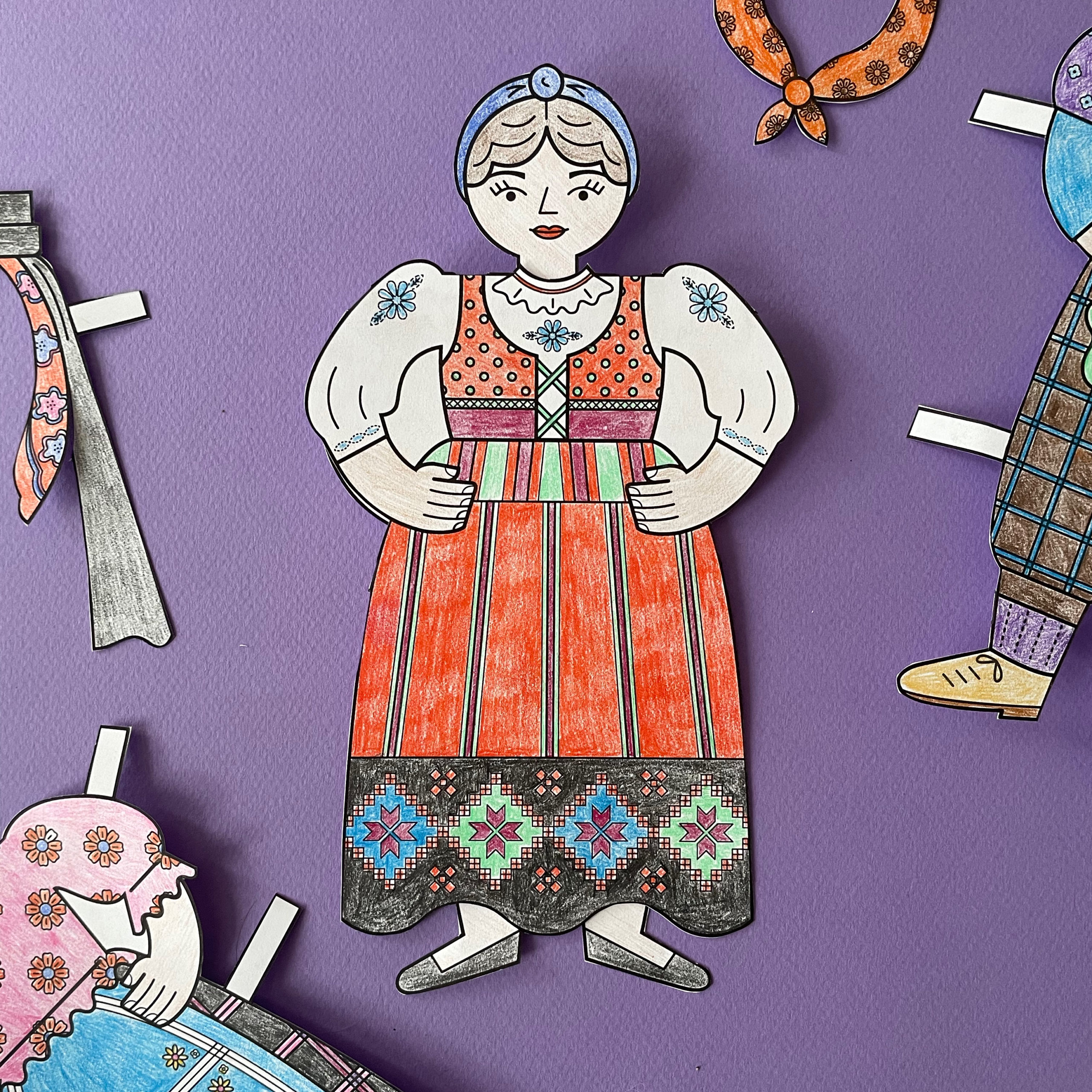 Don't forget to tag @teacollection and @findingstuff.club on Instagram so we can see how you  styled your paper dolls! Stay tuned for more fun activities like this, and be sure to check out our latest collection inspired by Portugal.