You may recognize these sweet faces and lovely family from last fall. Joining us again this season repping our Sweden collection is Naomi Phan-Quang and her crew of kiddos Luke (age 10), Abel (8), and Cole (6). With back to school officially back on, we wanted to learn more about what the PQs are excited about this year, as well as learn a little more about their family. Read on to find out about their favorite subjects, hobbies, and what they're wearing for their first day this year!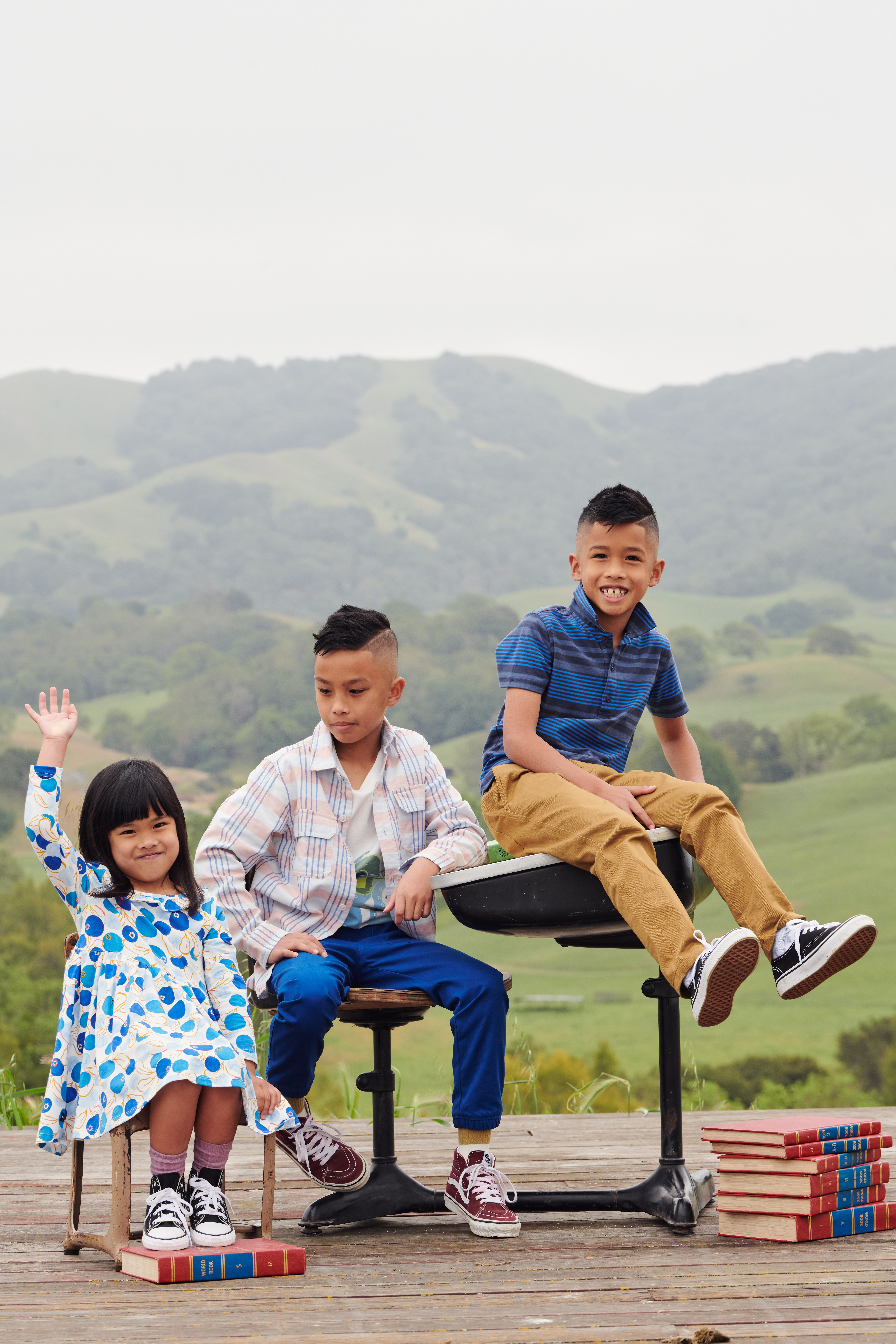 What are 3 words that describe each one of you? 
Luke: "Outdoorsy, creative, a gamer."
Abel: "Kind, playful, helpful."
Cole: "Friendly, chatty, sassy."
How would your siblings describe you?
Luke: "Energetic."
Abel: "Crazy."
Cole: "Happy."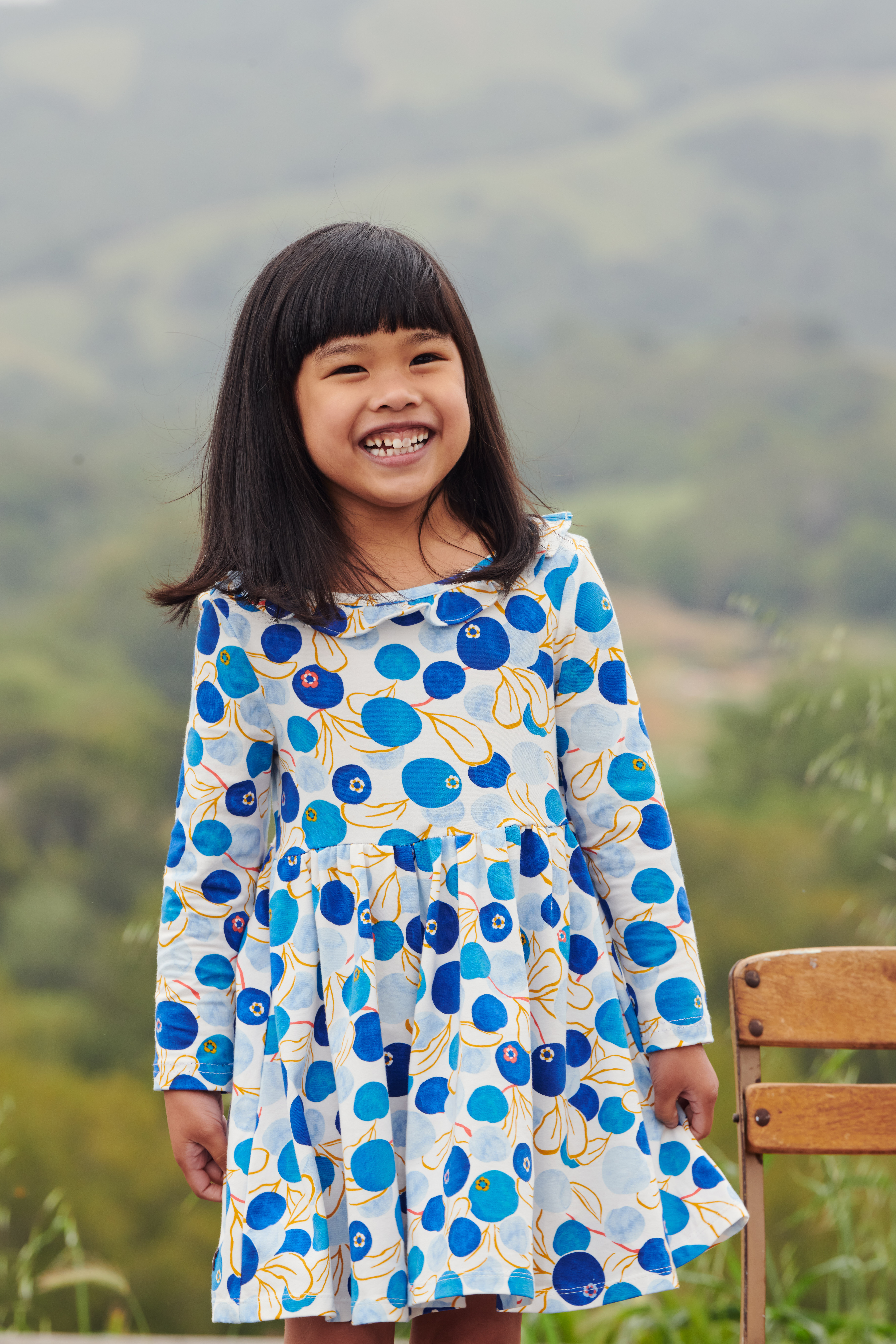 Are you excited to go back to school? What are you most excited about?
Luke: "Being the oldest grade on campus."
Abel: "Seeing my friends again."
Cole: "Meeting my new teacher."
What do you like to wear to school?
Luke: "Shorts and long socks."
Abel: "Sweatpants and sneakers."
 Cole: "Fancy dresses and leggings."
What's your favorite subject in school?
Luke: "Science."
Abel: "Writing."
Cole: "Math."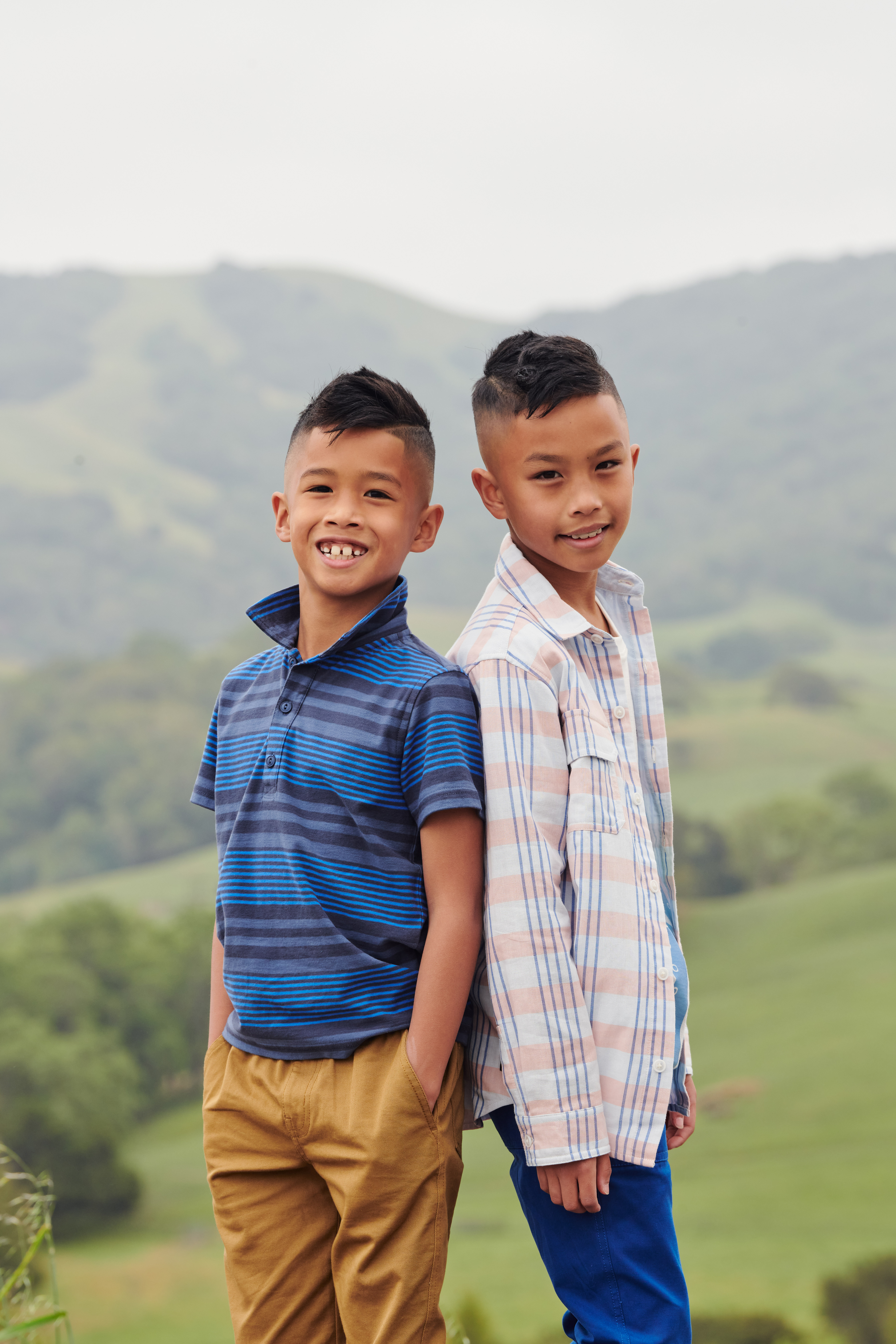 What's in your lunch box?
Luke: "Chips, burrito, and water."
Abel: "Hot dog and lemonade."
Cole: "Apple, grapes, and chicken and rice."
Are you involved in any after school activities or sports? 
Luke: "Baseball and football."
 Abel: "Baseball and theater."
Cole: "Baseball and theater."
Do you have any other hobbies or interests? 
Luke: "Science, building things, gaming, sports, and biking."
Abel: "Biking, baseball, and singing."
Cole: "Playing pretend, dressing up, and reading."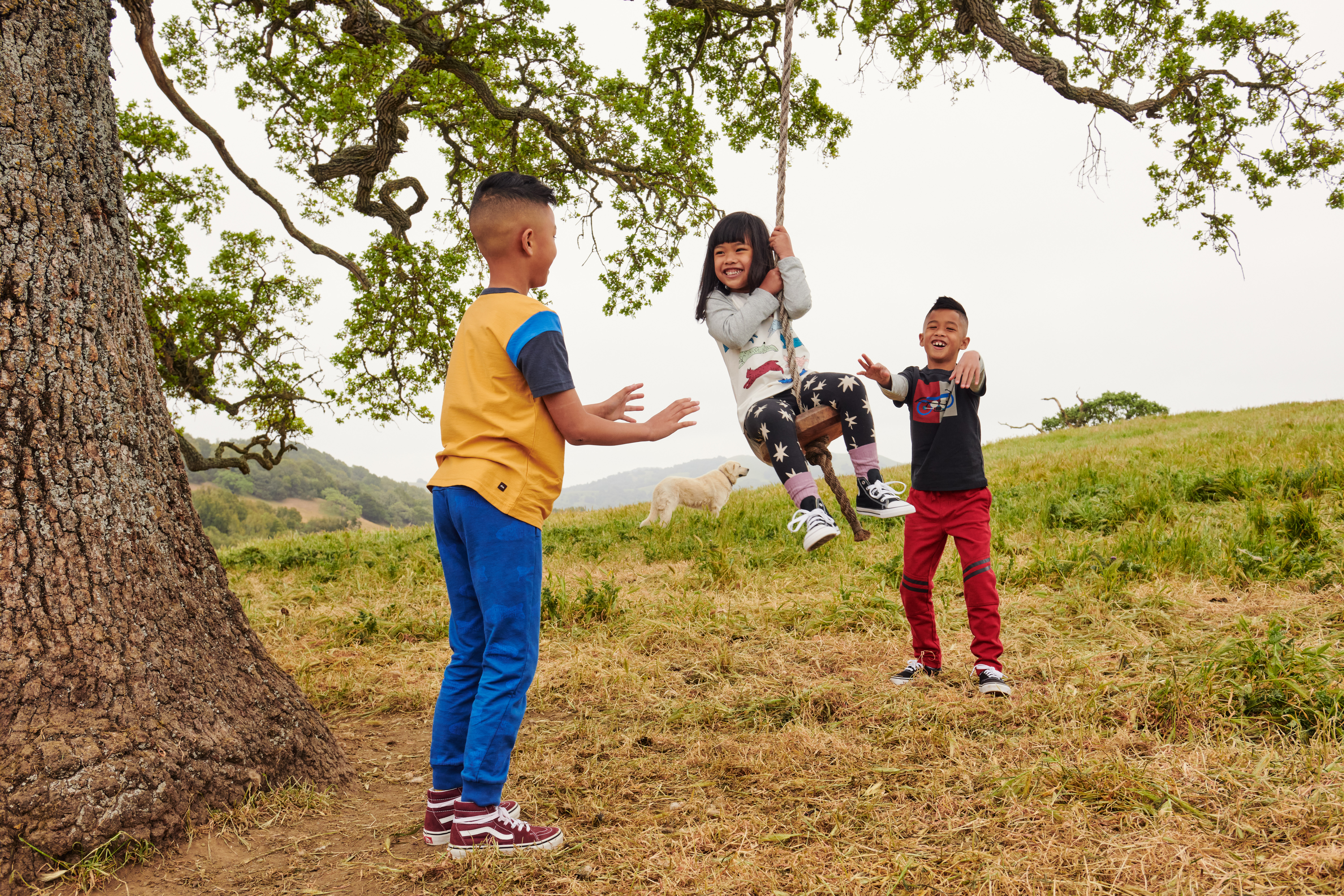 We also asked mom to answer a few questions about the upcoming back to school season and her kids:
What are you most looking forward to as your kids start school again? 
"A routine! And for the kids to see their friends again and carve a little place for themselves that's just theirs."
What's one word you would use to describe each of your kids?
"Luke: innovative. Abel: tenderhearted. Cole: confident."
How do your kids express themselves with clothing? How would you describe their style? 
"My kiddos wear a lot of hand-me-downs, so generally I would say we look for well-made clothing that can last three times over. Luke is creative, so he likes to mix prints. Abel is pretty conservative, so he gravitates towards basics and neutrals. Cole is in a dress phase, so she loves anything she can twirl in!"
Want more stories and Q&As like this? Be sure to follow @naomipq and us on Instagram, and don't forget to check out our latest styles inspired by our travels in Sweden.