We caught up with our friends Taryn and Martin and their three kids, Matilda, Francis, and Viggo, about how they celebrate the holidays when they're not always "home". As a traveling family (just check out their Instagram!), they make their own traditions wherever they are in the world. We've been lucky enough to travel with them to Greece, Portugal, and now Sweden. Martin and Taryn shared some memories and sweet pics of the kids creating their own holiday traditions while they were in Sweden this year.
The last three holiday seasons have looked pretty weird for our traveling family:

Marrakech 🇲🇦 -not so big on Christmas there… except at the modern shopping mall 😉

Melbourne 🇦🇺 -it's hot down under, everyone barbecues seafood and goes to the beach. We saw someone swimming in a Santa costume.

Aljezur 🇵🇹 -quiet and lonely in the Portuguese countryside. Impossible to find candy canes.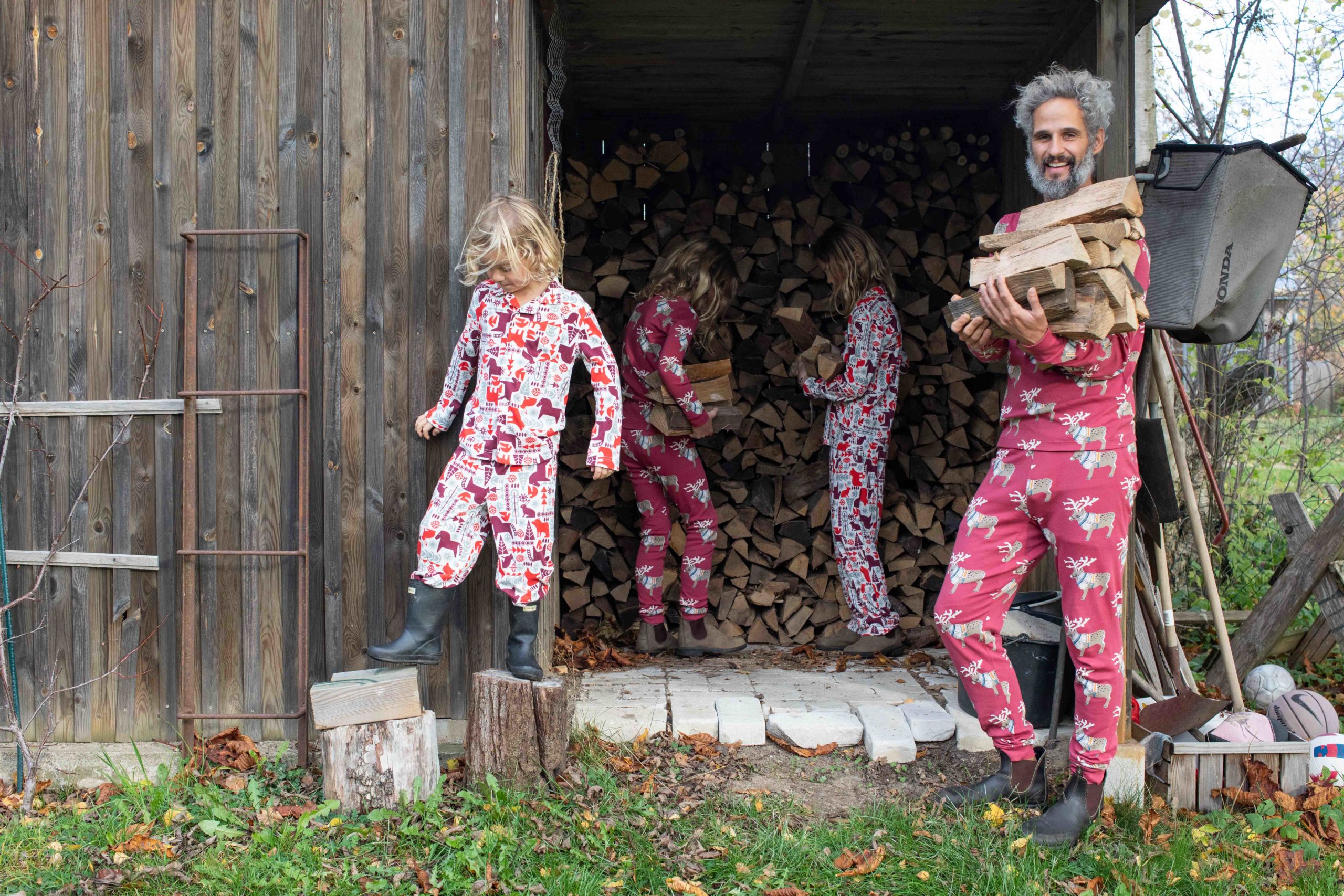 But tradition doesn't need to be tied to one particular place, and there are a few things we love to do, no matter where we are, to get the holiday juices flowing. We pump the Christmas tunes as soon as December hits and we don't stop till January. We watch a LOT of Christmas movies, new ones, old ones, whatever we can find.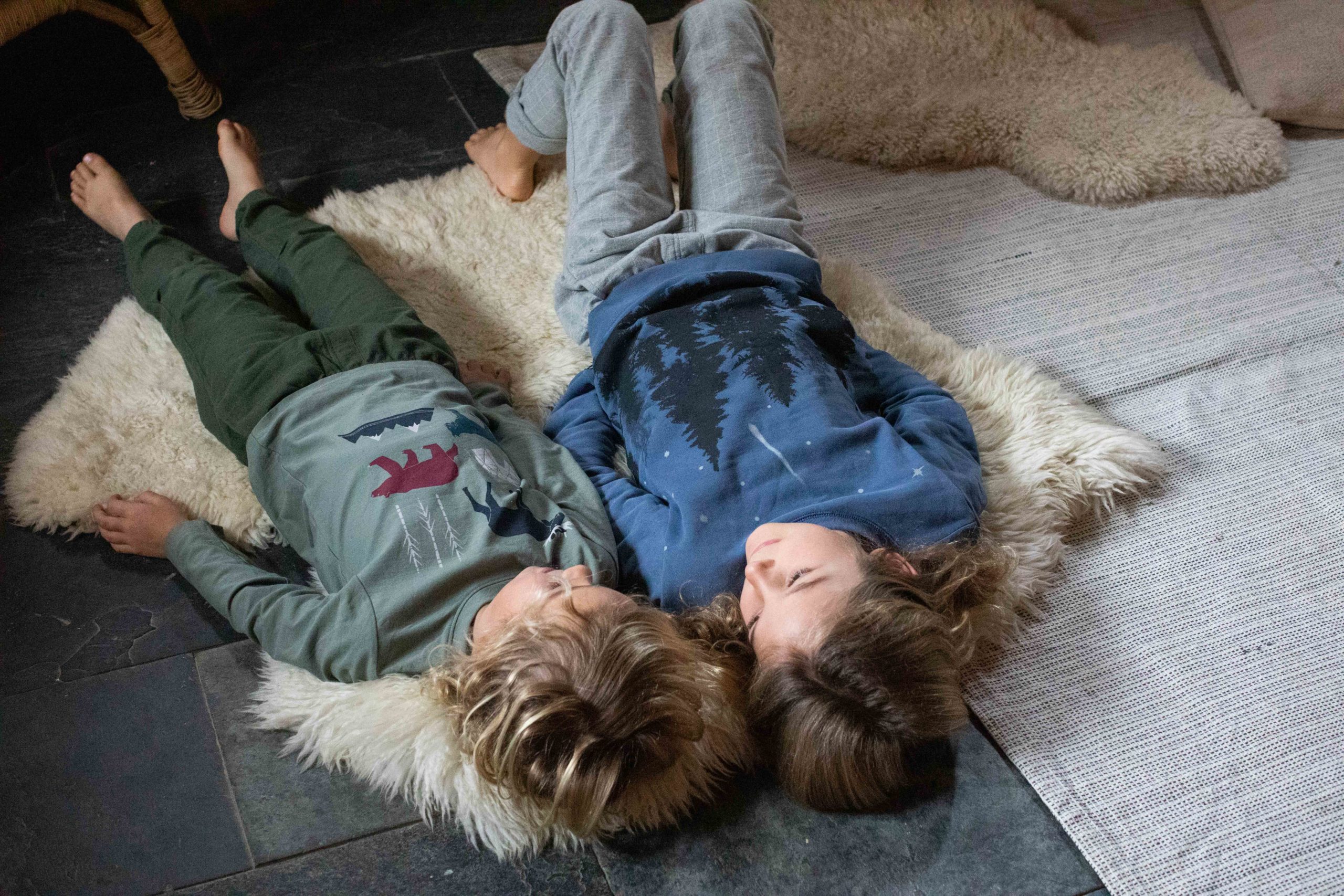 We get a tree, even if this means putting hooks on a palm tree or cutting a scraggly Charlie Brown-sapling from the land of a friendly stranger. And then there's food… cookies and chocolate and good natural wine of course.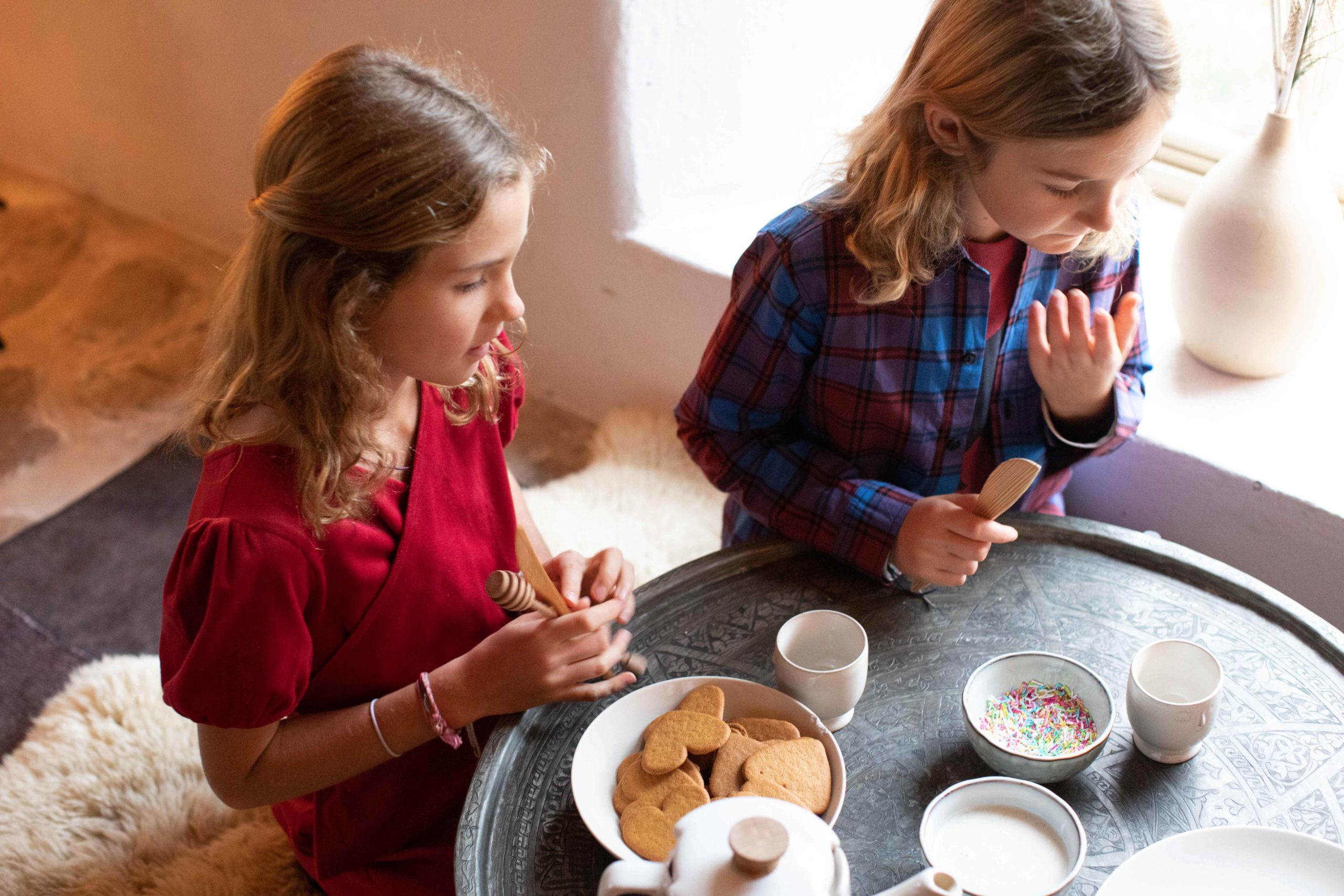 But for us the one meal that builds the feeling of home as firmly as if it was made of brick is Taryn's chicken noodle soup. No matter where you are in the world you can probably find a chicken, vegetables and noodles. It's a simple recipe, and it takes all day. It is (being totally serious here) our kids' favorite thing to eat. Serve with an obscene amount of cracked black pepper and good bread and butter.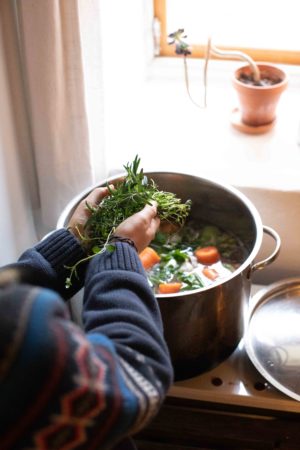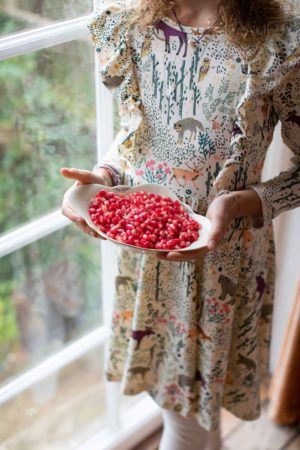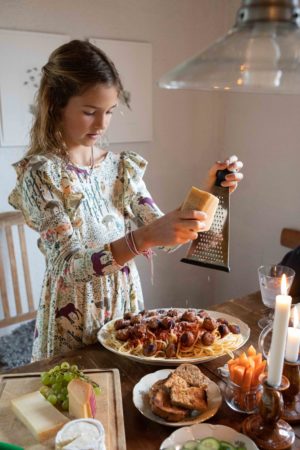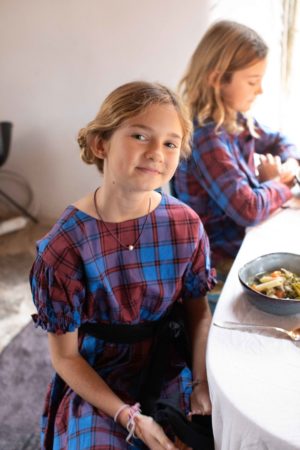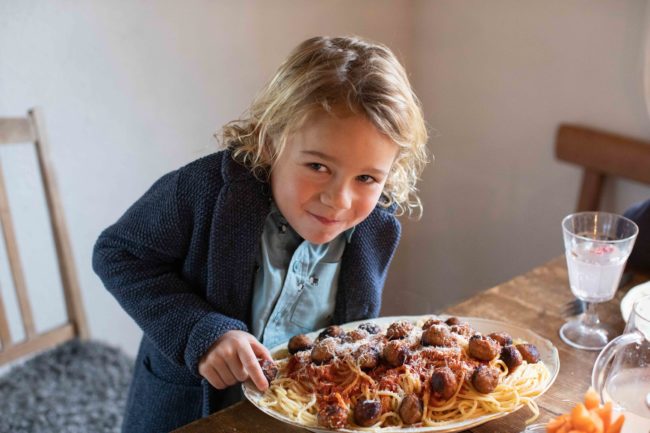 "We have a very real limiter on the quantity and size of gifts exchanged: they all need to fit in the suitcase. And since the suitcases are always full that means something else must be left behind. We don't have space for impractical things or things we don't really love, so it's a quality over quantity game. And then we bend the rules and end up, for example, with a huge stack of books and (gulp) a keyboard. Maybe that'll fit in the carry-on?"