More than twenty years ago, Tea started in boutiques with just three Pima cotton sweaters. We have grown in many ways, but our retail partners are still foundational to our brand. We are always looking for new ways to support our boutiques and recognize them for all the hard work they put into running their small businesses!
To celebrate our French-inspired collection, we asked our boutique partners to dream up windows inspired by the country. With so many beautiful options, we left it up to our followers to help us pick our winners.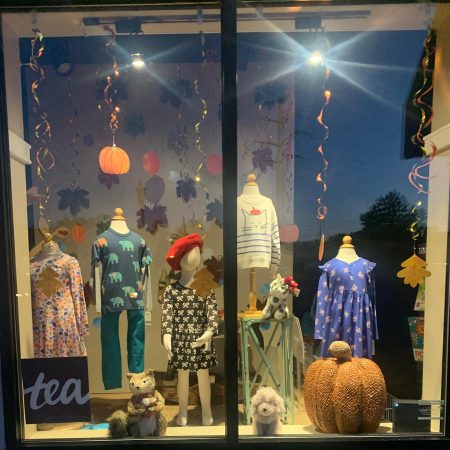 3301 Bath Pike in Bethlehem, PA. 
Sweet Pea Children's Shop is a proud family-oriented company with a big heart. They are passionate about making you and your child have a fantastic shopping experience. Currently one of the only premium children's clothing shops in the Lehigh Valley.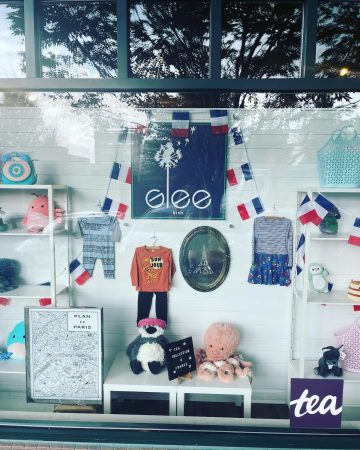 610 Market Street, Suite 101A in Chapel Hill, NC 
Since 2008, Glee Kids Chapel Hill has been a well loved children's clothing and toy boutique located in Southern Village in Chapel Hill, North Carolina. In their store, you will find girls' clothing from newborn up to size 14 and boys' clothing from newborn up to size 10 from many wonderful kids clothing brands like Tea! Their goal is to offer you unique, well made children's clothing for both play and formal occasions, gifts, toys, and accessories that will delight the children in your life.
Boutiques provide you with a personalized shopping experience in a welcoming environment. This is because our boutique partners strive to build strong relationships with their local community by fostering a connection with their customers to help them find the outfits and gifts that will be treasured for years to come. When you choose to shop at a local boutique, you're not only acquiring beautiful pieces, but you're also giving back to your community and making personal connections with your neighbors. To support a boutique near you, check out our store finder here.