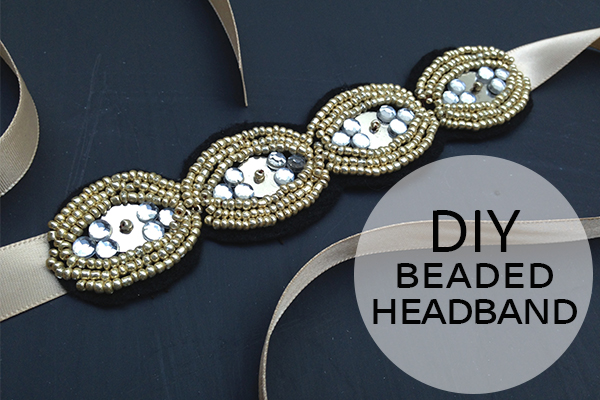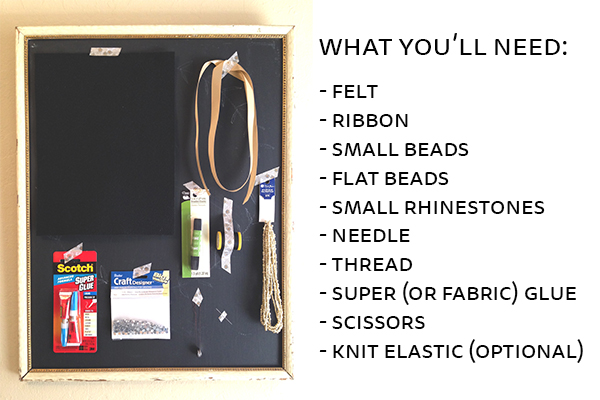 Want to create a beautiful headband that will dress up any outfit? Learn how to make a beaded headband with the following step-by-step instructions.
Either free hand or using a paper pattern, cut your felt into the shape you'd like your beaded headband it be in.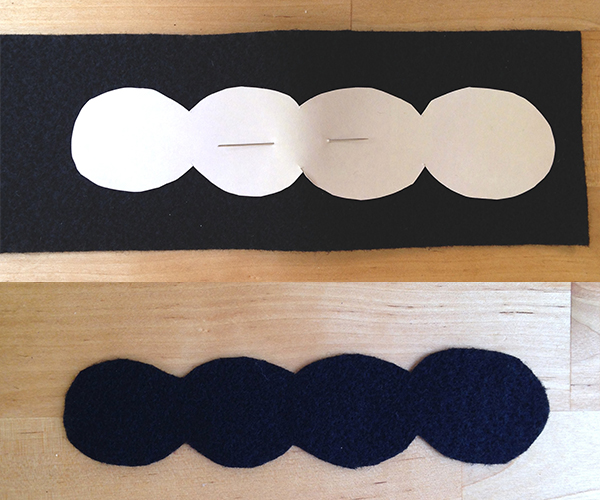 1. Using super glue, attach the flat beads to the felt. We used 4 metal flat beads we bought in Morocco, however, sequins or large rhinestones could be a great alternative. For this particular version of a beaded headband, we spaced the flat beads about an inch apart so that each bead sat in the center of the rounded section above and below it.
2. Again, using super glue, we attached small flat-backed rhinestones onto either side of the flat bead. Helpful hint: Use tweezers or needle-nose pliers to attach the rhinestones once the super glue has been applied.
3. Thread your needle and insert it into the felt from the back, right next to the outermost rhinestone. String the beads through, then pull the string of beads around the top of the rhinestone + flat bead, cluster ending at the opposite end's rhinestone. Push your needle through the felt and tie a knot to secure. Repeat this step both above and below each cluster twice. If your strand seems loose, secure it with a simple stitch in the center of the strand.
4. For the third and final row of beads, begin at the far left side of your felt piece and insert your threaded needle into the felt from the back once more. String your beads, bringing the strand around the cluster, stitching between each one to secure the long strand.
5. Your beaded felt piece is finished! Your patience paid off! We chose to attach our piece of felt to a piece of satin ribbon, however, this is where you could use your knitted elastic to create a more traditional headband.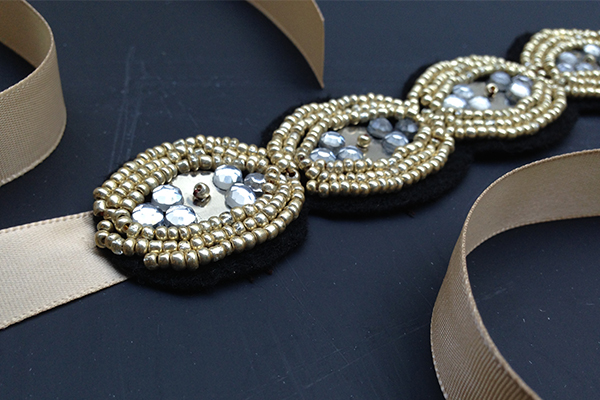 We understand this DIY beaded headband takes time and lots of patience. So incase this isn't the type of project for you, we've rounded up a few of our favorite beaded headbands that we think would have fit into any one of our summer catalogs quite nicely.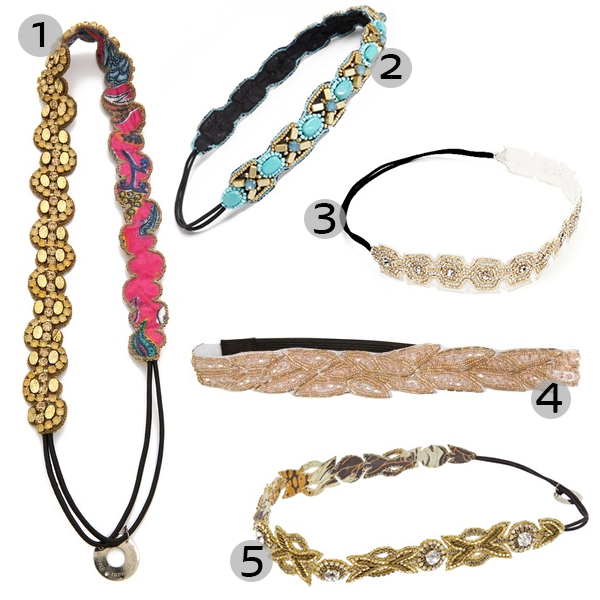 1 Deepa Gurnani :: 2 Tasha :: 3 BKE :: 4 Swell :: 5 Deepa Gurnani