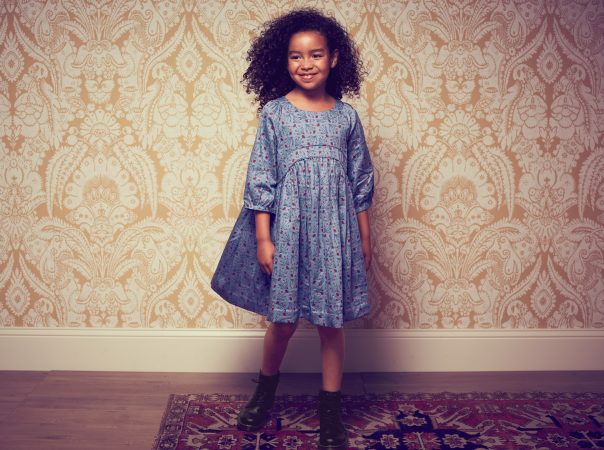 While in Edinburgh, we had the unique opportunity of touring the beautiful Heriot-Watt University (HWU), a highly specialized school, world renowned for its innovative approach to education. While the school has many amazing undergraduate programs, their Textiles and Design production facilities have been named the best in the UK by international fashion icons like Vivienne Westwood. When planning for the season, we thought it would be an incredible opportunity to collaborate with their students on exclusive Tea designs.
In typical creative fashion, we drafted a design brief explaining the collaboration. Students were given the chance to submit their original designs to be featured as a part of our winter collection. So many fabulous concepts were submitted! We're thrilled to share the inspiration and unique technique behind the designs of our talented finalists.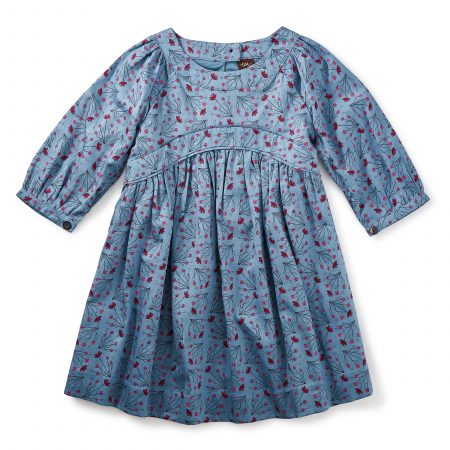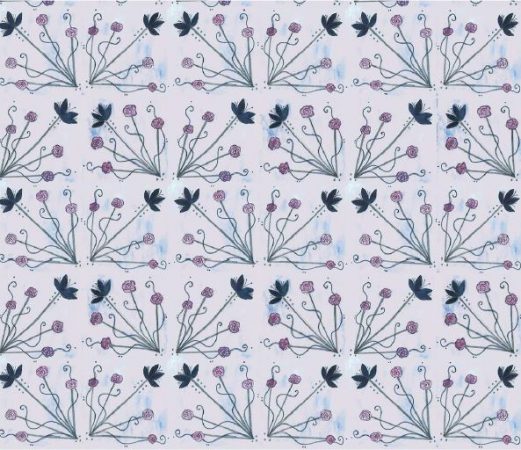 Designed by the talented Anna Gruber, this bold, botanical print draws inspiration from the Art Nouveau/Glasgow Movement (one of Anna's favorite styles). When tasked with creating a unique design for Tea, Anna set out to create a pattern that perfectly melds together the linier work and iconic Rose of Charles Rennie Mackintosh, whimsical feel of Jessie M King's illustrations, and Margaret MacDonald's soft use of color. She started by hand-drawing each flourish. Then each piece was scanned into the computer, one by one, where Anna added a splash of background color and mirrored the image to create the final pattern.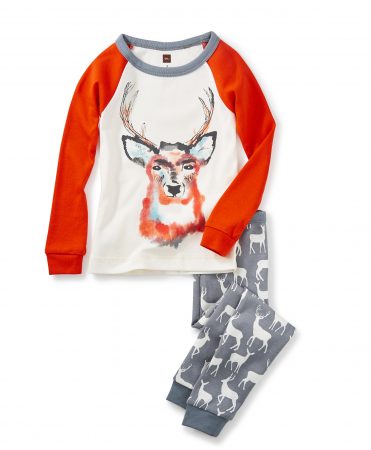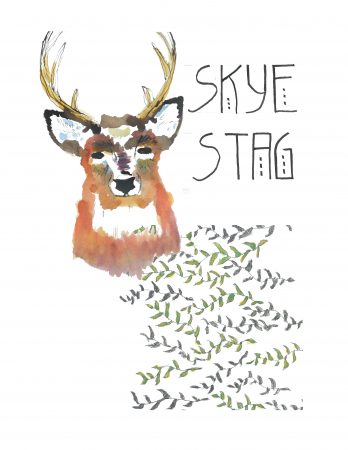 Red deer are Scotland's largest native land animal, and with branched antlers that can grow up to three feet, they're a sight to see in nature! HWU student, Rebecca Phee, thinks so too – in fact, she centered her designs around the curiously cute wildlife found across the Scottish Highlands. Drawing upon the artistic style of Beatrix Potter (think Peter Rabbit),  Rebecca took to pen and ink and drew up a beautiful cast of woodland creatures. We loved the depth and movement that the ink gave to each character, and she playfully named them all, giving them each a unique personality.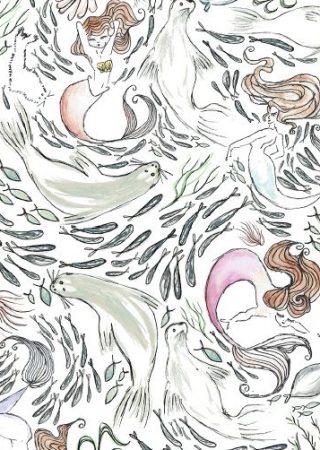 Morrough means "mermaid" in Scots (a Germanic dialect spoken in Lowland Scotland), and these cozy PJs are dancing with mythical mermaids and somersaulting sea lions. Designed by HWU grad Ruth Moore, this fabulous print is full of imagination, just like our dear friend Ruth! Inspired by Scottish folklore, she looked to the tale of 'The Mermaid Wife', a story of unrequited love between a man from Unst and a mermaid. A modern interpretation of the story, her whimsical design portrays the life that the mermaid longs to return to – a life beneath the sea.