To help everyone at Tea "go there," we make a yearly contribution to each employee for international travel and exploration. Upon their return, our Tea travelers write blog posts to share their adventures with all of us (and the world).
Amy McKinstry, Senior Sales Executive of Department Stores here at Tea, traveled with her family to Mexico to enjoy sandy shores and ancient ruins.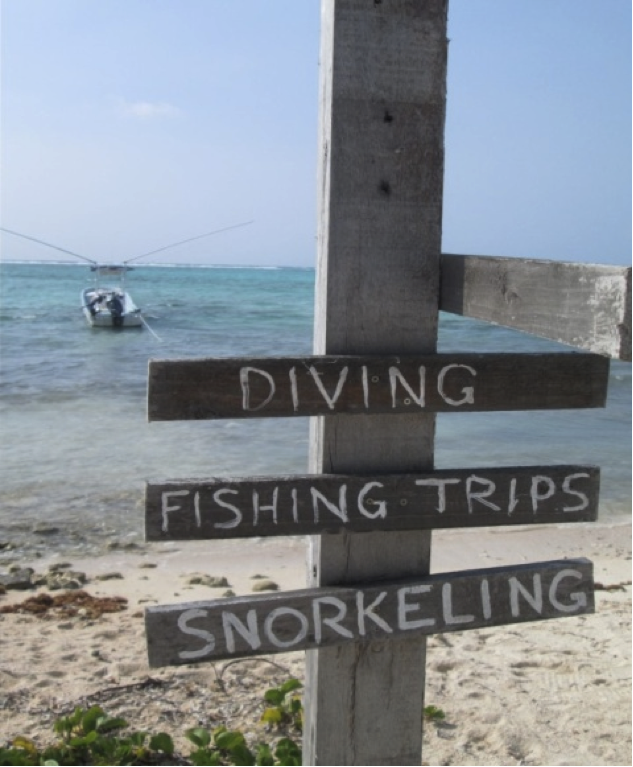 When my husband and I were deciding where to vacation this year with our kids, we went back and forth quite a bit.  France was high on the list, having never been to Paris (shameful, I know) and also wanting to see the French countryside as well as the beaches.  We considered Portugal.  We talked about local destinations in the US as well but having not been on a proper vacation for several years, we wanted to go a little further away – insisting however, on a combine of relaxation as well as some great cultural influence (sitting pool side in the confines of a massive resort was not what we had in mind.)  So we landed far, but not too far – on Soliman Bay, Mexico.  Probably one of the best kept secrets on the Maya Riviera (about a 90 minute drive south of Cancun)  Soliman Bay is a secluded beach just 10 minutes from the magnificent beach town of Tulum – and with so many terrific cultural activities to choose from on any given day!
I feel compelled to first paint you a mental picture of Soliman Bay – a beach so beautiful and secluded that we were challenged to find even 2 more people sitting on the sand or kayaking in the crystal blue water on a regular basis.  Kayaking and snorkeling became my every day exercise and source of meditation – I found myself in "vacation mode" nearly the moment my toes hit the sand.  Palapas (the Mexican thatched roofs) dotted the beach and each villa (be it modest or luxurious) had its own unique beauty and charm.  A little hut at the end of the beach referred to as "The Fish Shack" served lobster, ceviche and 'the like' on modest plastic tables under palm trees and could rival the very best seafood restaurants in Manhattan.  Our kids swung on hammocks and played in the sand at our feet as we waited for our food and enjoyed some cold Modelos.  Needless to say, we were happy campers and gloating over our choice of destination almost immediately…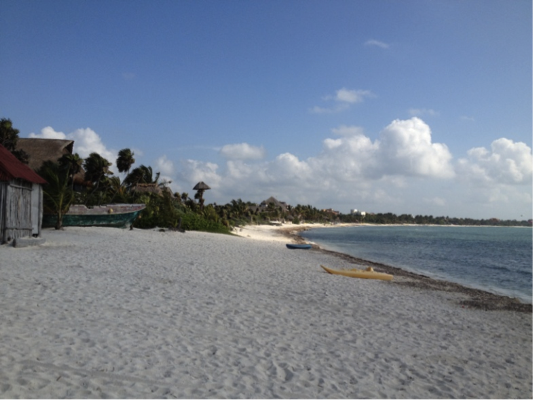 Of course, we soon felt the need to explore the area and with some guidance from a good friend who had been drawn back here year after year, we enjoyed a few wonderful experiences worth mentioning.
The Tulum ruins (again, just 10 minutes from our location) was our first stop.  These ruins sit along the shore of Tulum and are one of the few elevated locations along the coast (so the views alone, as you can imagine, were just beautiful.)  With a terrific Mayan tour guide leading the way (Senor Miguel) we learned about the significance of each ruin, their location within the walls of this
"city" and the carvings and traces of paint that amazingly still remain on so many of the ancient walls.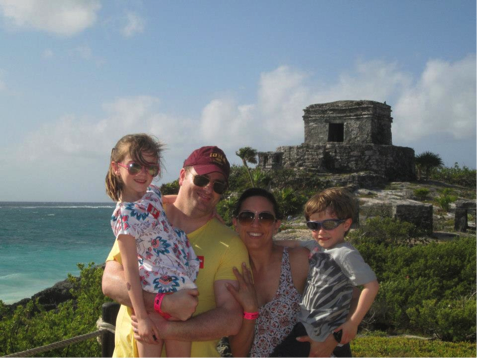 Another great experience was our visit to a Spider Monkey Sanctuary that had only been open to the public for about 6 months.  This property, spanning 67 acres of jungle, is a safe haven to protect this dwindling species of monkey.  The kids enjoyed feeding these amazing creatures (they took peanuts right out of their little hands) and just watching them in their habitat.  We hiked the property to also discover small alligators as well as a Cenotes (the underground rivers which are a very popular attraction in the area and are often referred to as the sacred waters of the Maya Riviera.)  My husband and I reluctantly jumped into the Cenotes with the other in our group (and if you knew us, and our collective fear of heights and small spaces… you'd be impressed.  Trust me!)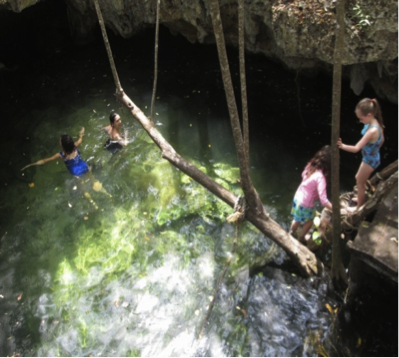 And of course, there is Tulum… a more perfect beach town I challenge anyone to find.  The beach itself is just beautiful – eco friendly and relaxed, it is a beautiful hybrid of an authentic Mexican surf town, and the most sophisticated of locations all in one.  Local artisans sell the most wonderful handmade jewelry on the streets and airy cabanas and palapas line the beach along with amazing bars and restaurants.  A great spot during the day or for a night out – heavenly!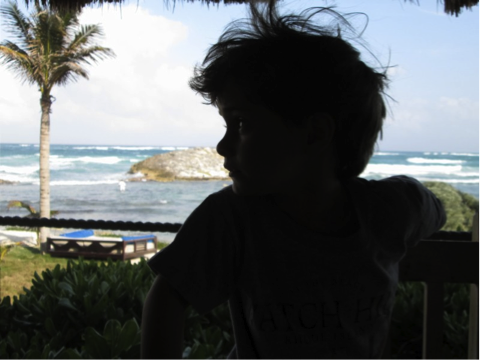 We were inspired daily during this trip with the cultural as a whole – the vibrant colors of their textiles, hand embroidery, Mayan art, beautiful architecture, amazing food and the graciousness of the locals.   So many little things brought me back to Tea's visit to Mexico and the wonderfully authentic details that they included in their designs just a few seasons ago (and before that, during their first visit to Mexico back in the earlier years of Tea!)
In short – it was a wonderful family vacation full of relaxation, culture, amazing food and fun activities.  I am also so grateful to Tea for reminding me, through their own inspiration & travel, to always recognize the small, beautiful details of the world around us – in every culture.  It is such a special place to work and such a special practice to pass along to our children.
So if you are considering a trip to this region of Mexico, I'd say… pack your bag.  Go there.  ENJOY!