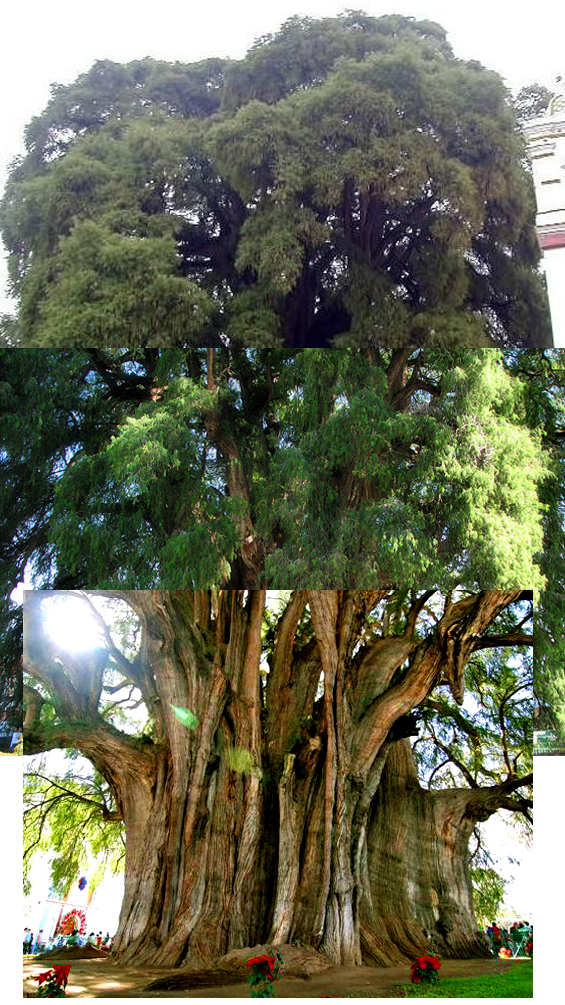 Árbol del Tule images from here & here & here
We  visited Árbol del Tule on our Mexico inspiration trip. This tree is so impressive you can't capture it in just one photo, hence the photo collage. The trunk has a 38 foot diameter! That is larger than California's famous giant sequoias.
Árbol del Tule is often referred to as the "tree of life," because of all the many 'creatures' you can find hiding in its gnarled trunk. We decided to hide some of own creatures and objects in our Arbol Del Tule activity pages, can you find them all?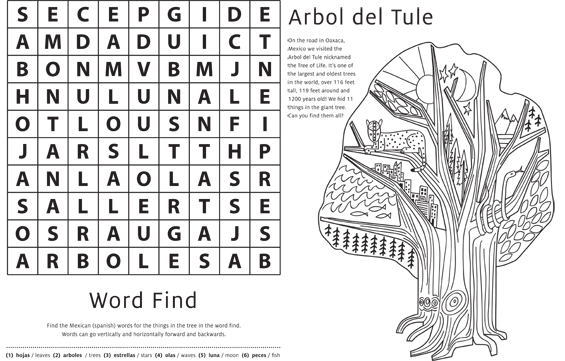 download full resolution activity pages here below: