images from Tea's Inspiration Trip Photos
While traveling through Mexico we saw a variety of interpretations of the Tree of Life theme, which inspired some of our designs for this season.
The woven rugs pictured above feature the Zapotec Tree of Life and inspired our Árbol de la Vida Tee.
The top right image is a ceramic tile, a modern interpretation of the Tree of Life that inspired our Little Citizen PJs. We hid quite a few creatures in our tree design.  How many can you find?  Check back tomorrow for our "Tree of Life" activity page you can download and enjoy with your kids.
The remaining images are a style of Mexican clay sculpture known as Tree of Life.  These traditionally have biblical themes (middle right image), but modern interpretations can be pretty much anything, like the day of the dead tree on the bottom.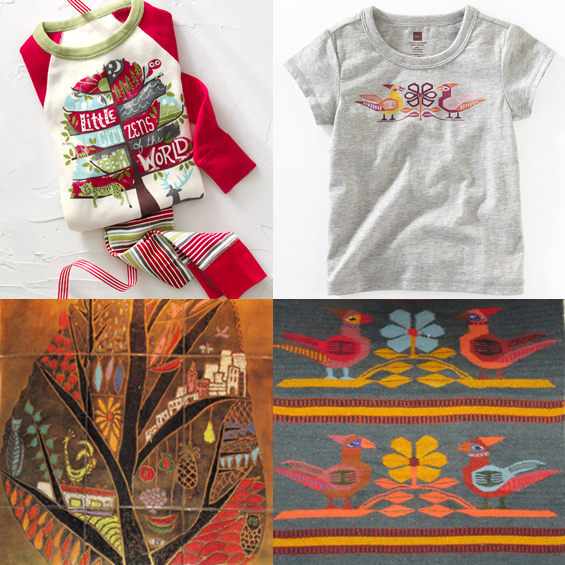 Tea's Little Citizen PJs and Árbol de la Vida Tee, with accompanying inspiration.
Behind the Design Wednesdays: Every week Tea writes about our designers' inspiration for our current collection of clothing. For more Behind the Designs click here.