To help everyone at Tea "go there," we make a yearly contribution to each employee for international travel and exploration. Upon their return, our Tea travelers write blog posts to share their adventures with all of us (and the world).
Isabelle, who works in tech design, recently returned from a trip to Berlin. Check out her adventures!
Ich Liebe Berlin!
I knew that I would like Berlin when I got there but didn't realize I would end up loving it so much. I had no idea that I could wind up feeling a tad jealous that my city wasn't as cool. I didn't know what to expect knowing its gloomy history but to my surprise it was incredibly colorful, inviting, hip, and full of tasty, not to mention inexpensive treats! It was only 22 years ago that the wall fell and the city has since then transformed itself into this Mecca for artists, designers, technology geeks  and of course Techno lovers! I felt welcome there and free to sit back, open up a container and enjoy the scenery.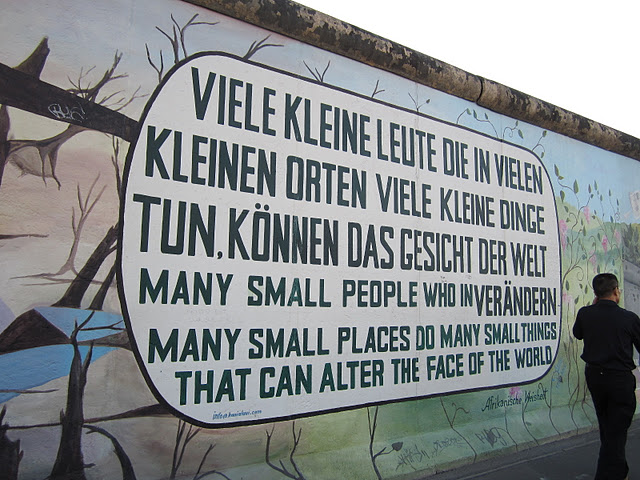 So many inspiring quotes littered the city. I know I was on vacation but I couldn't have felt more liberated there.
The walls were alive with art and graffiti everywhere I walked. Graffiti felt welcome as artistic expression more than a nuisance as it is viewed in other cities I've visited. From full on murals that were sky high to tiny scribbles on the wall, I don't recall seeing much painted over.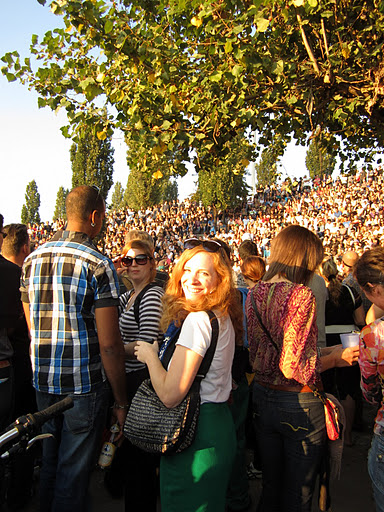 Throngs of people show up every week at Mauer Park to get in on some Karaoke action. I wonder if anyone has ever sang a song by Berlin in Berlin?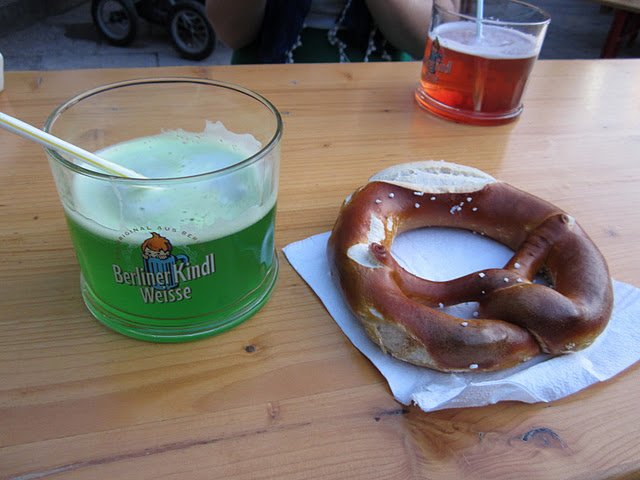 Berlin style beer was as colorful as its people! Hanging out at a beer garden was a must while in Berlin. My favorite was the Biergarten at the Tiergarten. The pretzels were hot out of the oven and the mustard was the best I've ever had.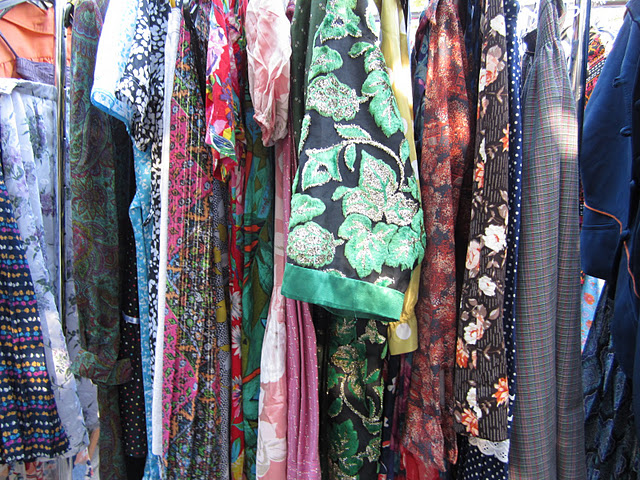 Flea Market fodder on Sundays at Mauer Park.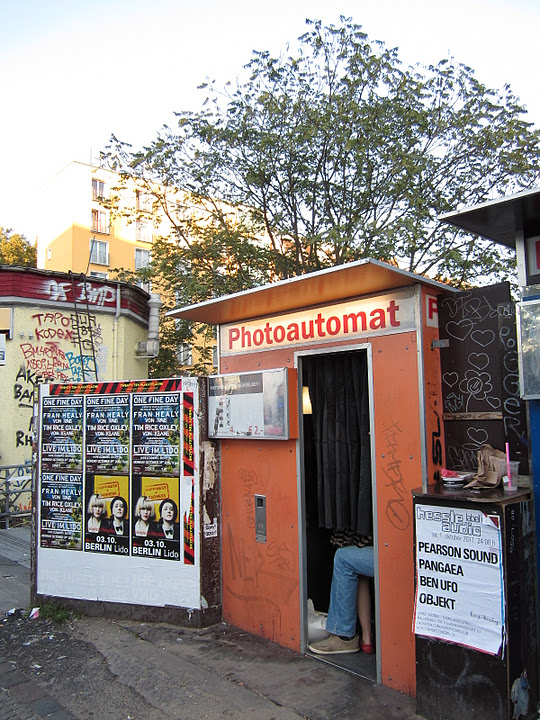 Photobooths were scattered everywhere in the city. The fact that I could capture a moment with my friends on a whim felt very exciting to me.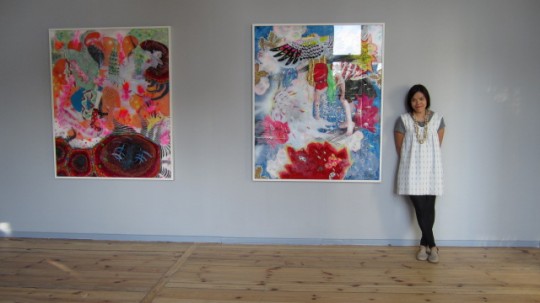 Art Gallery visit at Direktorenhaus to see a show by one of my favorite Swiss artist duos, Husmann/Tschaeni. I just happened to be there while they were in town for the weekend and met up with them for a drink on the canal. I couldn't have been happier to meet the artists behind the art which so inspires me.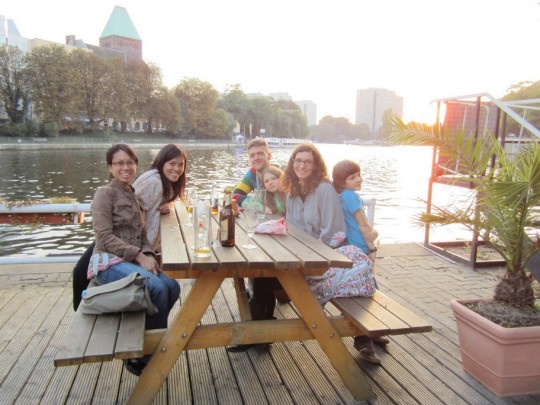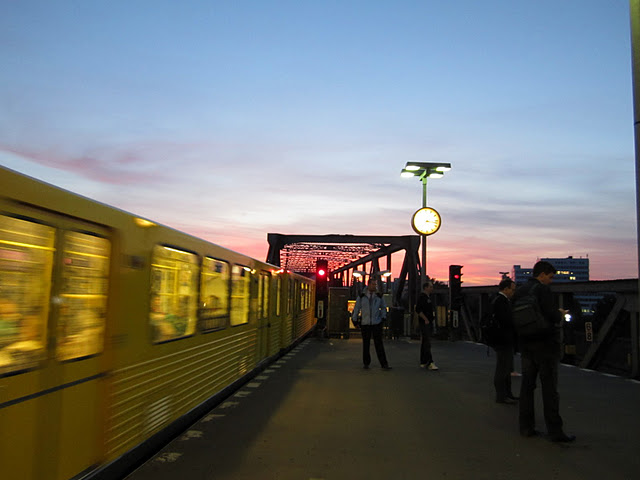 Sunset on the platform. The time has come to say Tschuss! (German for See ya!)  Don't you worry Berlin, I plan on visiting you again.