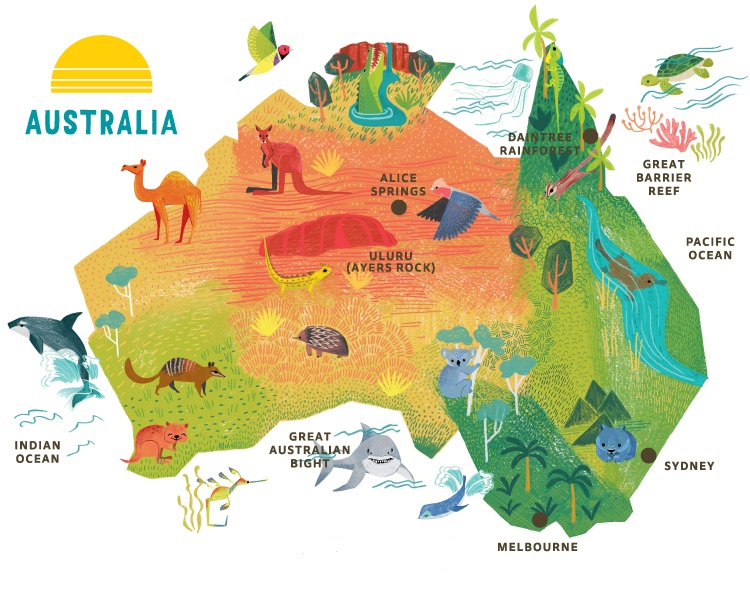 Australia is a land of diverse ecosystems. From animals to plants, climates to landscapes… As you travel through the vast country, it's very possible that you'll come across things you can't find anywhere else. There are more than 378 kinds of mammals, 828 types of birds, 4,000 species of fish, 300 kinds of lizards, 140 types of snakes, 2 crocodile species and around 50 types of marine mammals. On our inspiration trip, our graphic designer (and animal lover!) did her best to spot as many as she could. See the photos of the ones she was able to get a glimpse at. Can you name any of them?
So, what are they? A thorny devil, cockatoo, wallaby, kangaroo, koala, galah, cassowary and a dragon lizard!
Download our Australia animal map and see if your little citizens can match each name of the native Aussie animal to the picture.