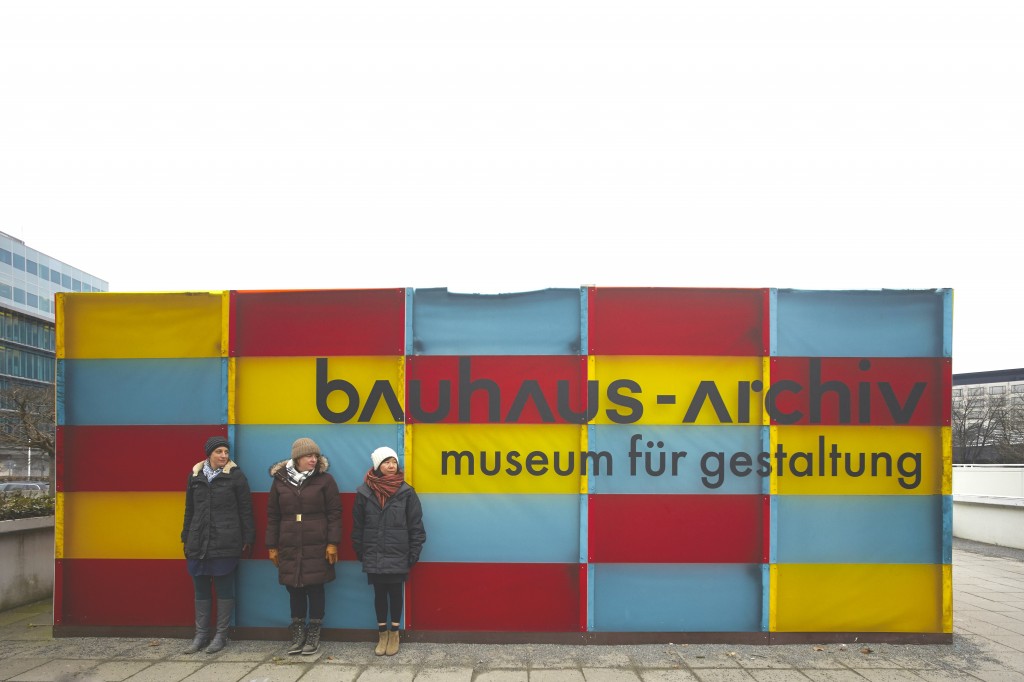 Think of Germany and you might picture fairytale forests and snow-covered slopes. Bratwurst and flaky apfelstrudel. Multicultural cities and ancient stone castles. Here's something to add to the top of that list: Artists whose explorations changed the world.
This season we were incredibly inspired by the Bauhaus [bou-hous] school of design, which became famous in the early 20th century for its bold use of primary colors, precise geometry and the radical union of art and design.
The school was first founded by Walter Gropius in Weimar in 1919 as a merger of the Grand Ducal School of Arts and Crafts and the Weimar Academy of Fine Art. According to Reginald Isaacs' Walter Gropius: An Illustrated Biography of the Creator of the Bauhaus, the program was experimental and the emphasis, was theoretical. Bauhaus represented the opportunity  to extend both beauty and solid quality to the home through well-designed, industrially produced objects. It was founded on the idea of creating a "total" work of art, in which all arts including architecture, would eventually be brought together.
In 1925, the school moved to it's second location, Dessau, where it stayed until 1932. Here, all three directors (Walter Gropius, Hannes Meyer and Ludwig Mies van der Rohe) were active. That, combined with Dessau being the longest standing location for Bauhaus, makes Dessau the city most closely associated with Bauhaus worldwide. It was in 1933 that Bauhaus moved to Berlin, where today you'll find the Bauhaus Archive: Museum of Design.
So what does all of this mean? It means that this 20th century modernist school of art paved the way for innovative design, not only for architecture and art… but for ceramics, metals, advertising, furniture, textiles and stage design.
Learn more about Bauhaus-Archiv in Berlin here. Have you been to any of the three cities that once housed Bauhaus? Tell us about your adventures below!